Google Docs is an online editor tool to write and modify text documents with the help of a keyboard. There is not a single way to write up a document. An alternative approach can also be adopted using a microphone for performing the same task. Considering this assistance, this guide will demonstrate the usage of a microphone on Google Docs.
Let's start this guide!
How to Use Microphone on Google Docs?
Google Docs provides an interesting microphone to convert the voice into written text. For this purpose, the step-by-step instructions are followed below:
Step 1: Open Google Docs
Open up Google Docs (existing or new) to type the text with the help of a microphone: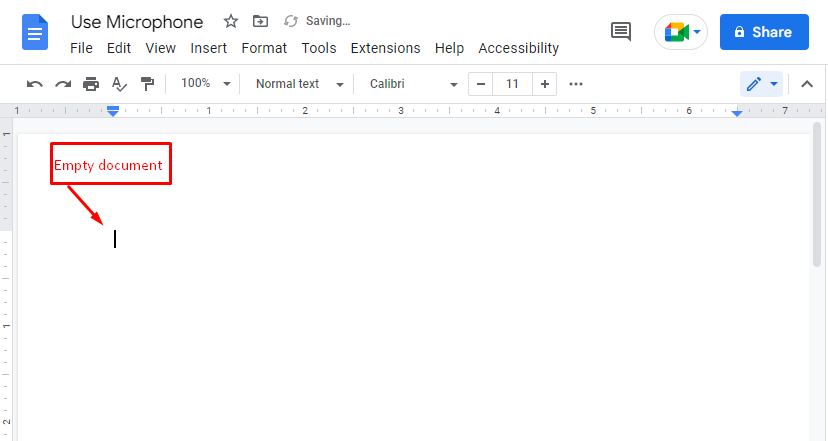 Step 2: Choose Voice typing Option
To use the microphone, select the"Voice typing" option from the "Tools" tab that is present at the menu bar of the Google Docs: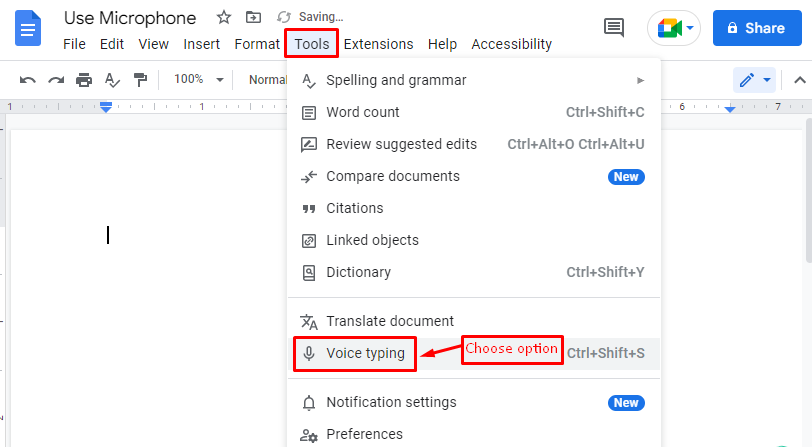 Note: The shortcut key "CTRL+SHIFT+S" can also be utilized to access the microphone in Google Docs.
Step 3: Enable Microphone
By pressing the "Voice typing" option, a pop-up window of the microphone is opened, which can be confirmed from the below figure: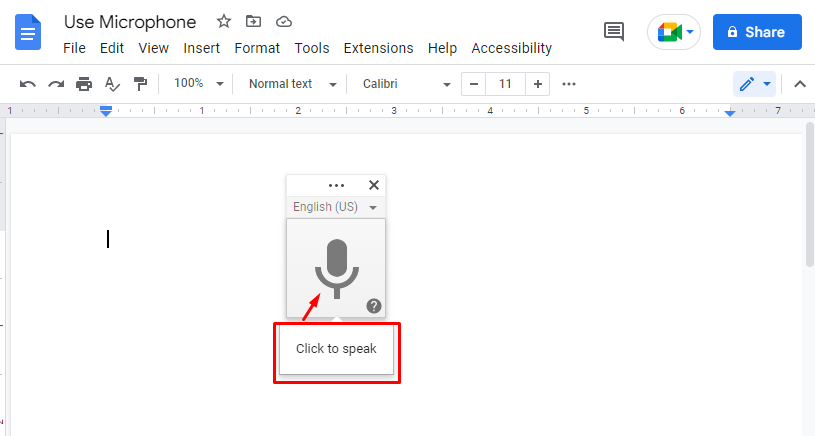 Note: If Google Docs does not allow you, press the "Microphone" icon and give access by hitting the "Done" button.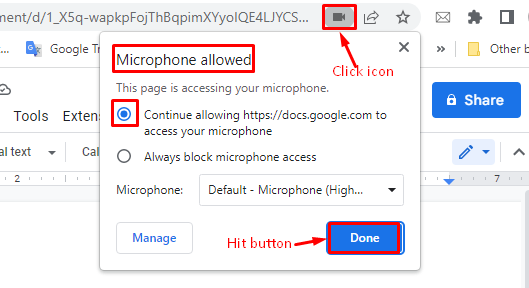 Step 4: Write With a Microphone
A "GIF" has been captured by giving the practical experience of the microphone. In this caption, a voice is recorded that is converted into the text as "How to use Google docs", as seen below: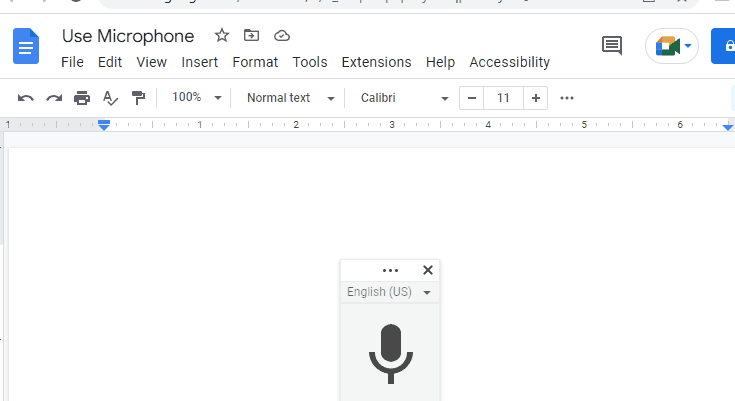 This is all about this article.
Conclusion
In Google Docs, the microphone can be used through the "CTRL+SHIFT+S" shortcut key and the "Voice typing" option from the "Tools" tab. It is a useful feature to convert voice into written text after allowing the microphone. This guide has demonstrated step-by-step instructions to use the microphone in Google Docs.