Discord is a communication forum that connects people through text, voice, and video chatting. Discord let users stay connected while playing games. Users can create servers and invite other users that have the same interests. To get started with Discord, users have to create an account in order to socialize on the platform. After that, the user has to authenticate the email address for security reasons.
How to Verify the Discord Account?
Discord verifies the user's email address to authenticate the user. It can also prevent unauthorized access. To verify your Discord account, follow the steps demonstrated below.
Step 1: Log In to Discord
Launch the Discord application and log in to the Discord account using login credentials such as "Email or Phone Number" and "Password". After that, hit the "Log In" button: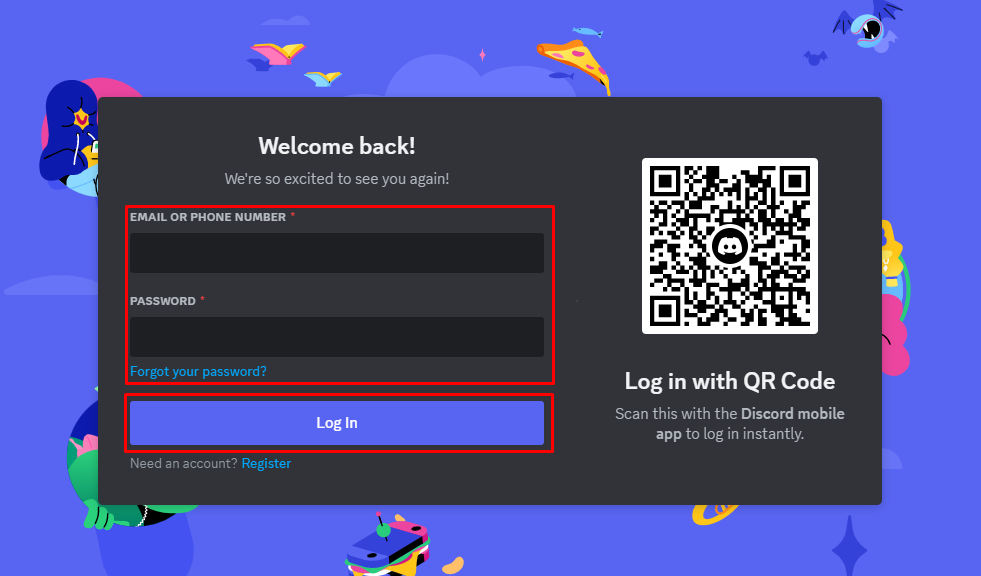 Step 2: Start Verification
A banner on the top of the Discord screen indicates that the account is not verified at the moment: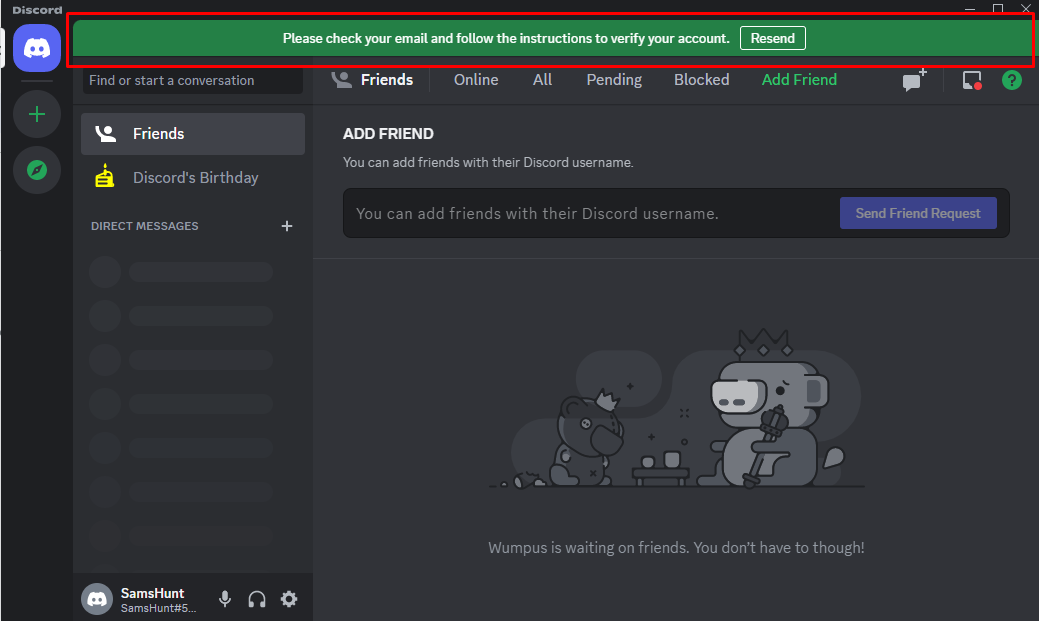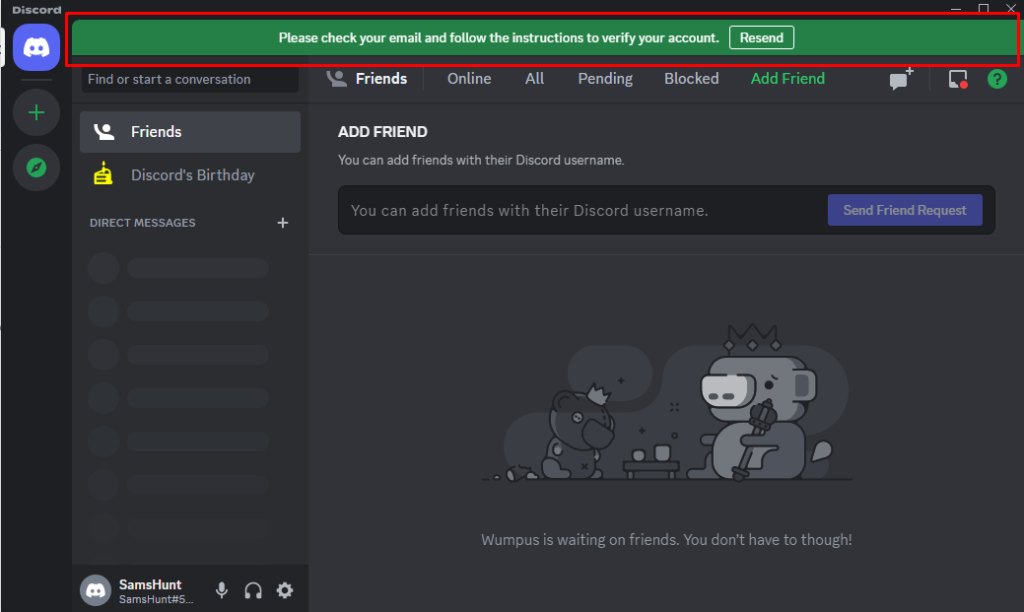 To verify the account, navigate to your email and check for the verification mail. If there is no verification email present, then click on the "Resend" button on the banner in Discord to resend the verification mail: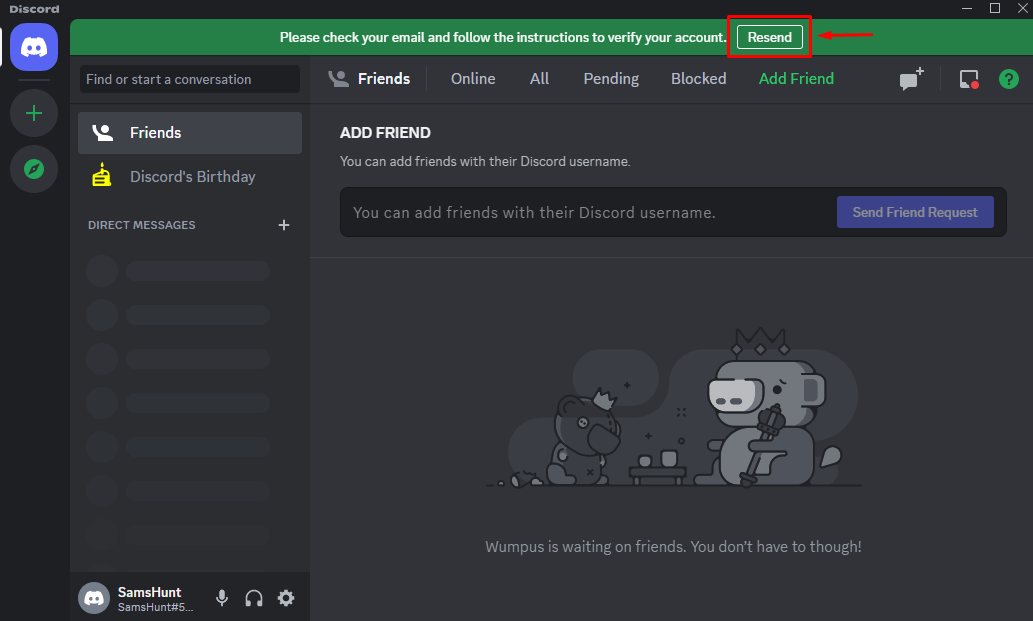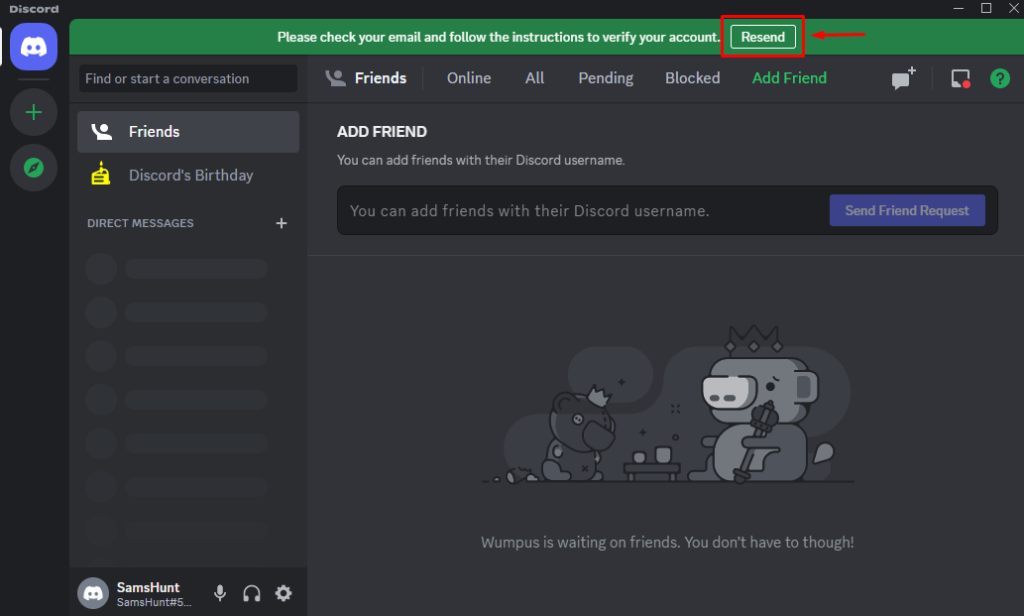 Now, go to the email account and open the verification email from the inbox. Hit on the "Verify Email" button: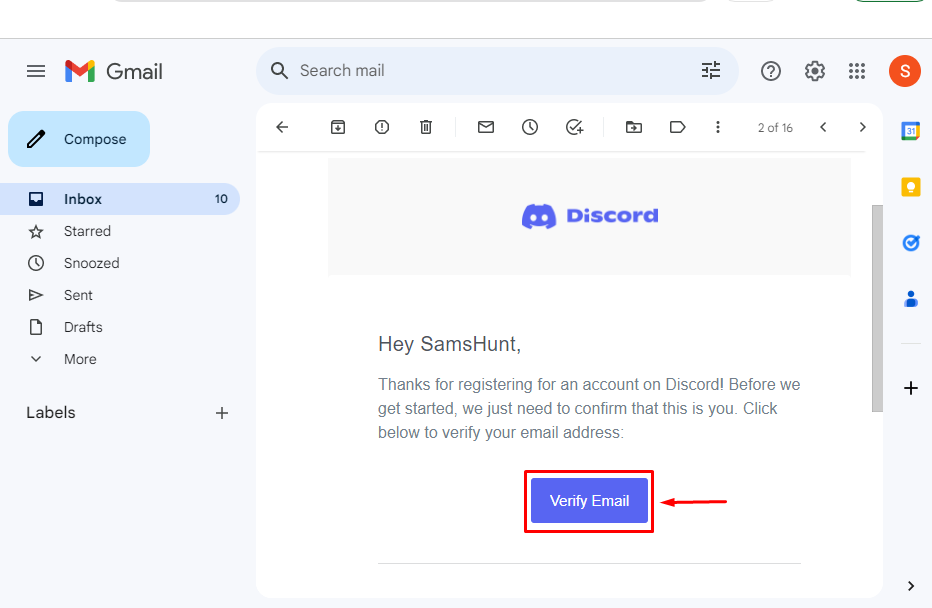 Step 3: Continue to Discord
A new window will appear showing the "Email Verified!" message. Click on the "Continue to Discord" button: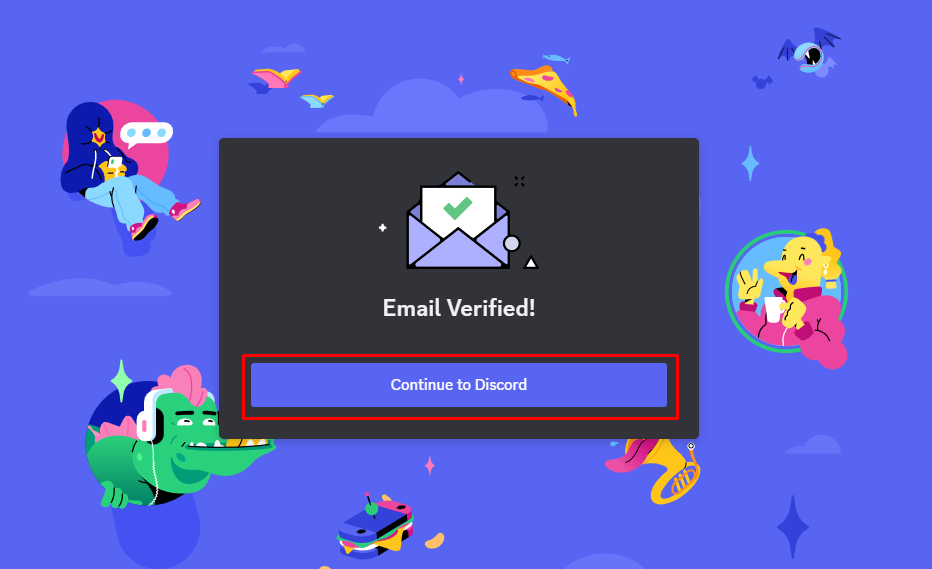 Congratulations! Now, our account is verified on Discord.
Note: Follow the above-described steps as it is to verify the account via Discord mobile application.
Conclusion
Verifying a Discord account is necessary for security reasons. To verify the Discord account, "Log In" using the correct credentials. Check for the verification mail in the email inbox. Click on the "Resend" button if the mail is not present. Once the mail is received, open it and hit the "Verify Email" button. Next, click on the "Continue to Discord" button to start using Discord. This write-up has provided the procedure to verify the Discord account.