What is VMware?
For understanding what VMware is, first, you should know about Virtualization. VMware is a company that supports Virtualization on Desktops.
Virtualization
Virtualization is the process of creating something virtual that is not actual or present in reality, such as any server, an operating system, network resources, or storage devices. Probably you know about virtualization if you ever divided your hard disk into various partitions. Whereas, a partition is the logical division of a hard disk utilized in creating two separate hard drives.
In other words, we can say that virtualization tends to create a virtual version of any device or resource where the platform divides the resource into more than one environment of execution.
Features of Virtual Machines
Virtual machines offer several benefits to their users. Some of them are given below:
Isolation: VMs provides security and fault isolation at the hardware level.
Partitioning: On physical machines, you can run multiple operating systems and also maintain performance with various advanced resource controls.
Hardware Independence.
Encapsulation.
You can also migrate any other virtual machine to any physical server.
Copy and move virtual machines and it is as easy as copying files.
Users will save the virtual machine's entire status to files.
What is VMWare Workstation Player?
VMware Player permits you to execute multiple operating systems on a single Windows or Linux system. It also allows users to run already created virtual machines without facing the trouble of installing full desktop applications. This workstation player is also used for testing and development or to execute more than one Operating system on a single PC.
Normally, a user can create a virtual machine by using VMWare Desktop and then execute it using the same product. You can also find out about the VMWare template images that are pre-configured and are available online. A VMWare player was introduced in the market for allowing you to use those images. You can also use its other settings for handling the already created machines.
VMware Workstation is a virtual machine monitor and a hosted hypervisor that executes x64 versions of the Linux operating systems and Windows. You can use these machines simultaneously with the actual one.
Developers, IT professionals, and business organizations use this application for testing their demo software, devices, or other frameworks. VMWare also provides an isolated and secure environment for running tools and examining OS vulnerabilities that are referred to as the responsibility of a hypervisor.
Installing VMware Workstation Player on Ubuntu 20.04
Step 1: Open the terminal by pressing 'CTRL+ALT+T' or search it in the activities. The package list needs to be updated.
$ sudo apt update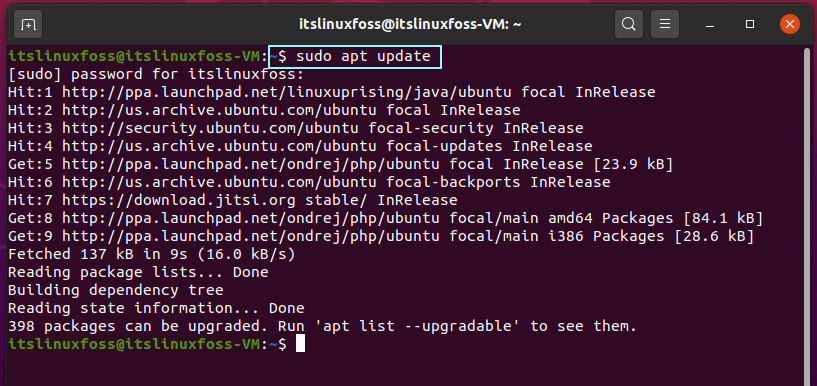 Step 2: Now, Download the bundle of Workstation pro on your system from the VMware official website.
https://www.vmware.com/products/workstation-pro/workstation-pro-evaluation.html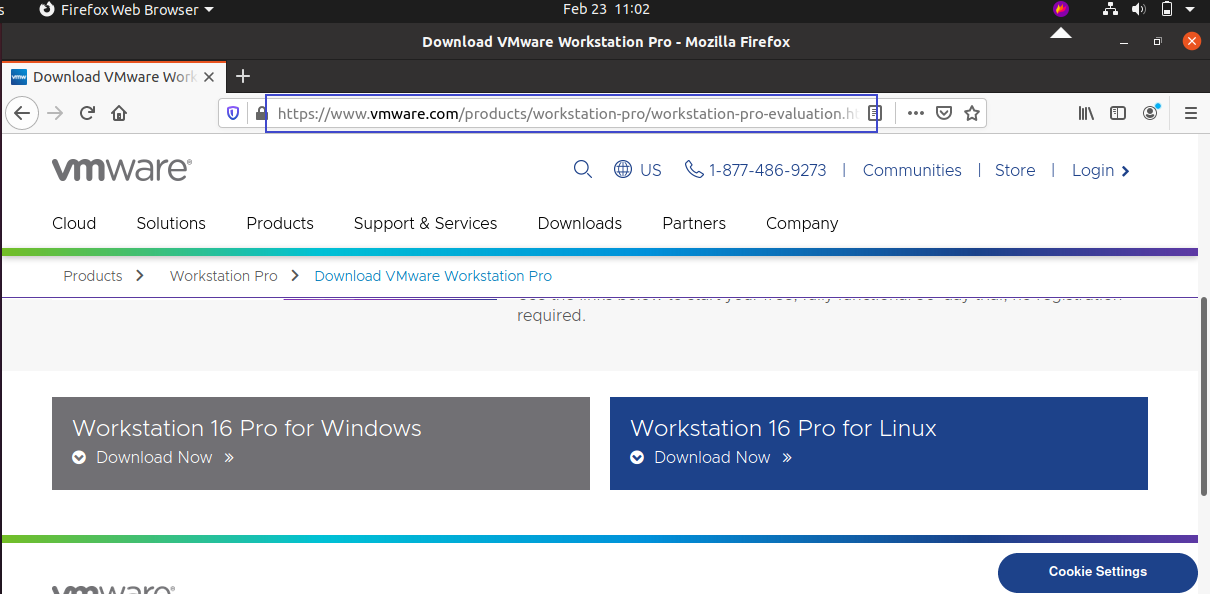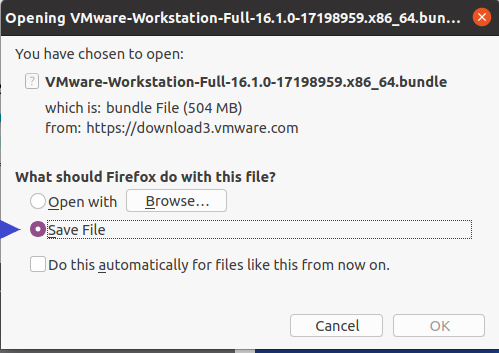 Save the downloaded VMware bundle.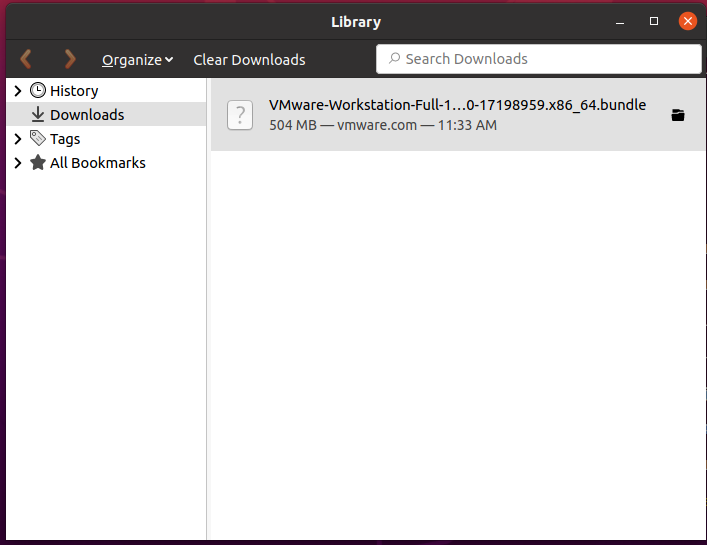 Step 3: Write-out the following command to install the downloaded VMware bundle on your Ubuntu 20.04.
$ sudo bash VMware-Workstation-Full-16.1.0-17198959.x86_64.bundle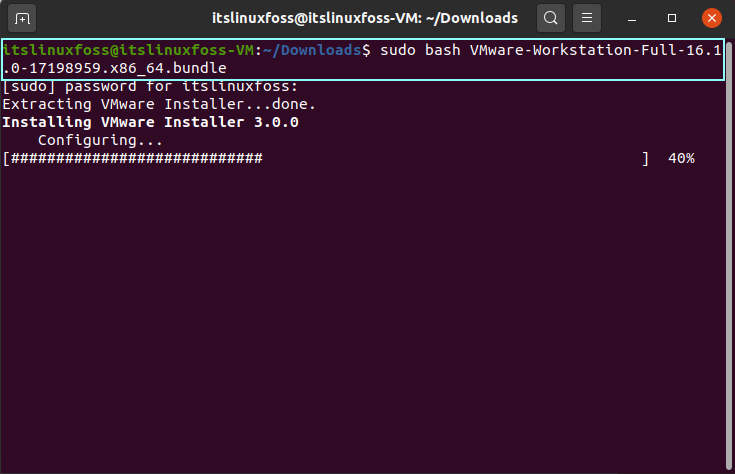 Follow these steps for completing the VMware Workstation Player installation wizard.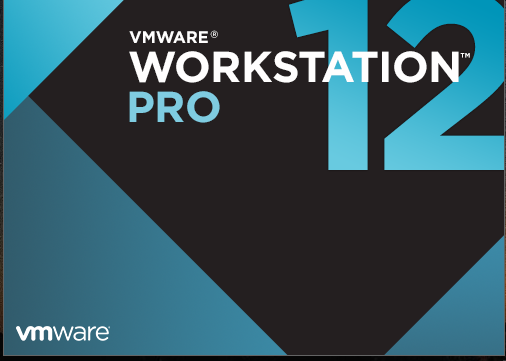 Start the VMware installation Wizard by clicking next.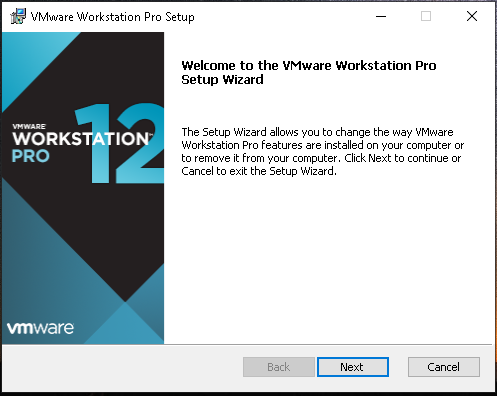 You have to accept the VMware license before hitting the next button.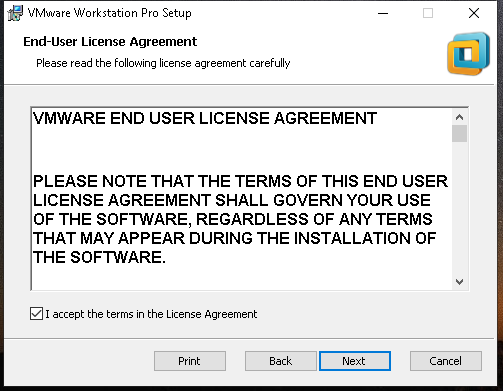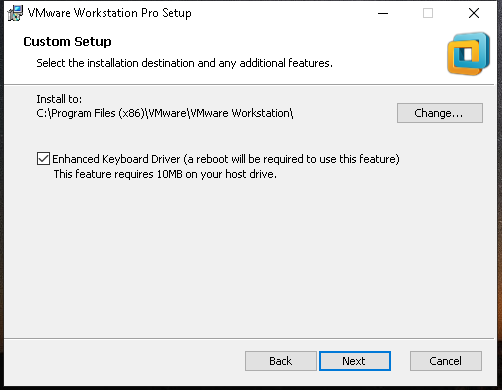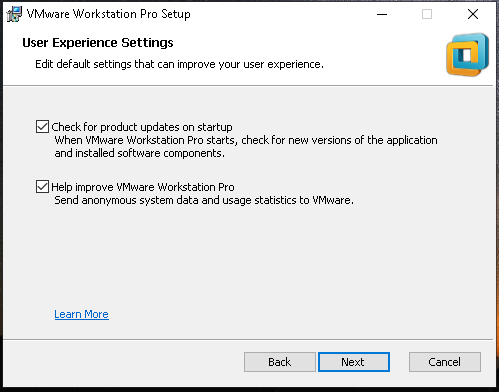 Select the options for different functionalities according to your own choice.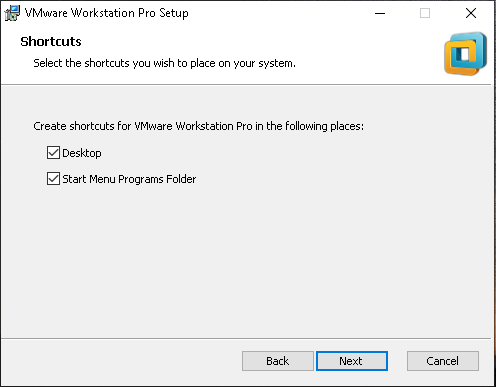 And then press the Install button.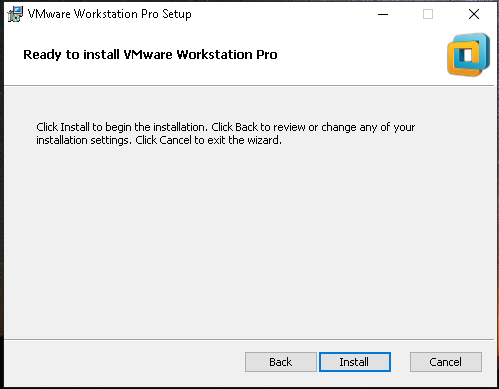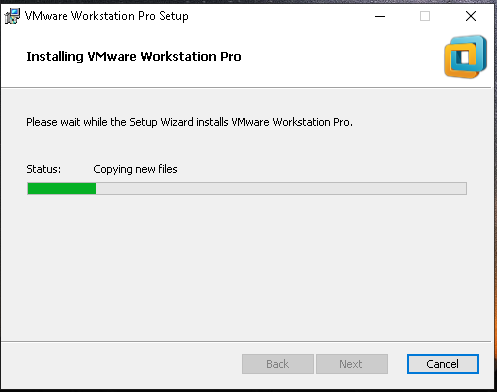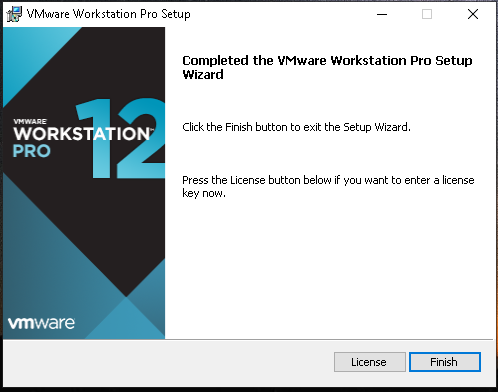 Click 'Finish' and then Run the VMware player on your system.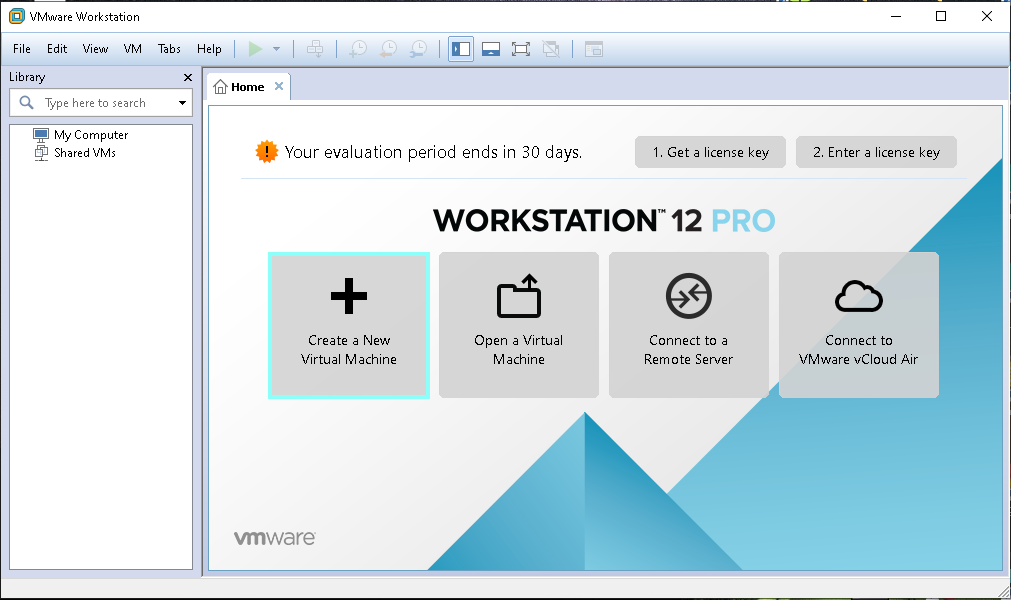 You can create a new Virtual Machine with some preconfigured settings such as Machine Name,  Storage capacity, etc, by following these steps.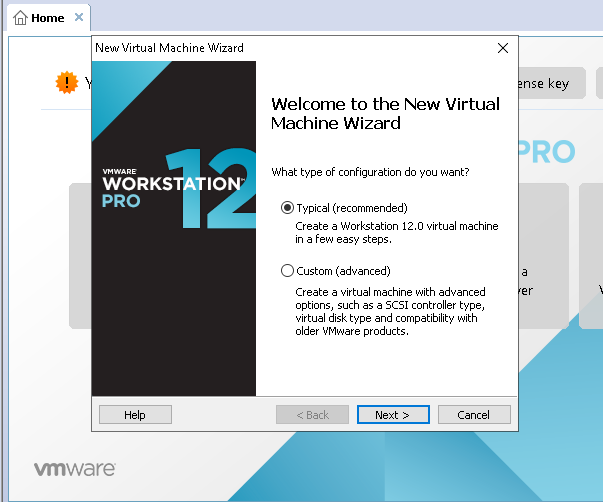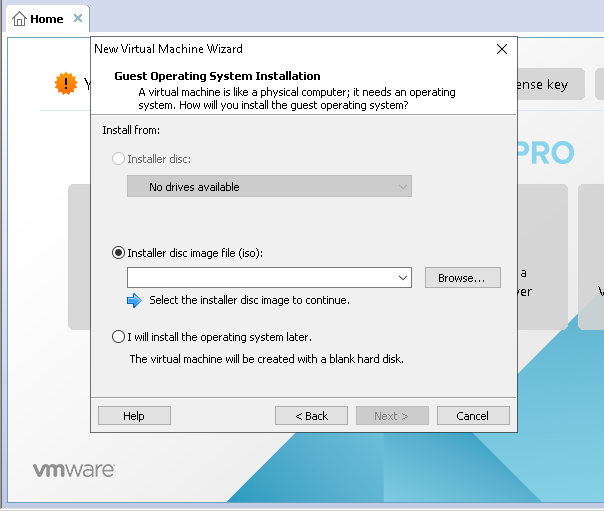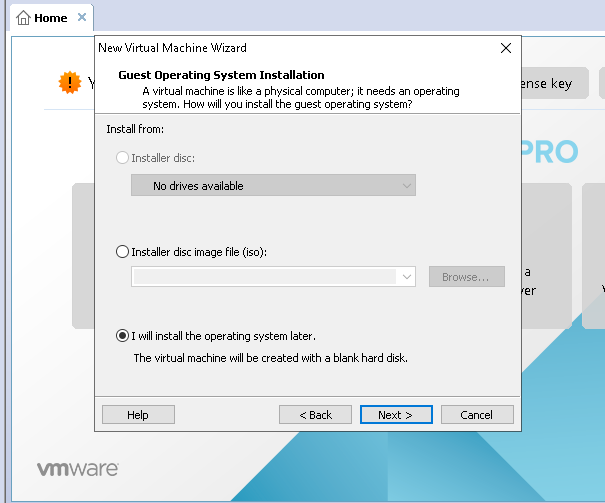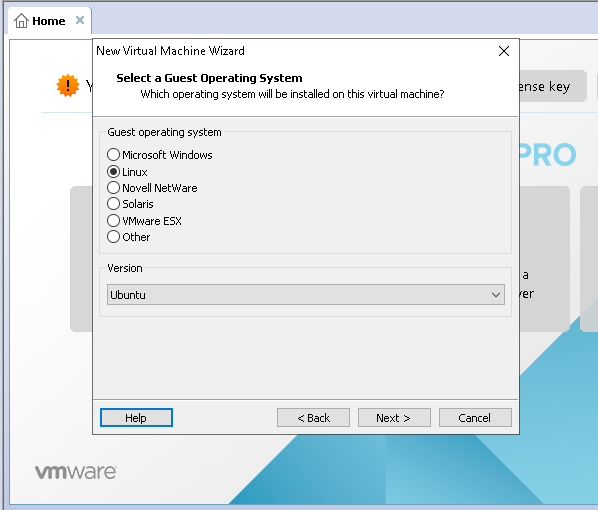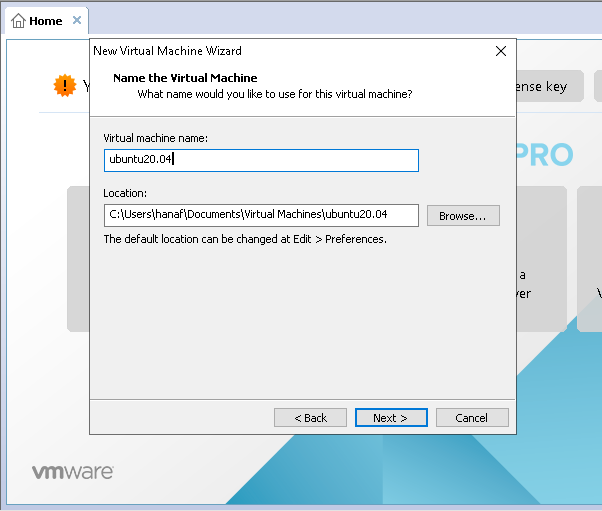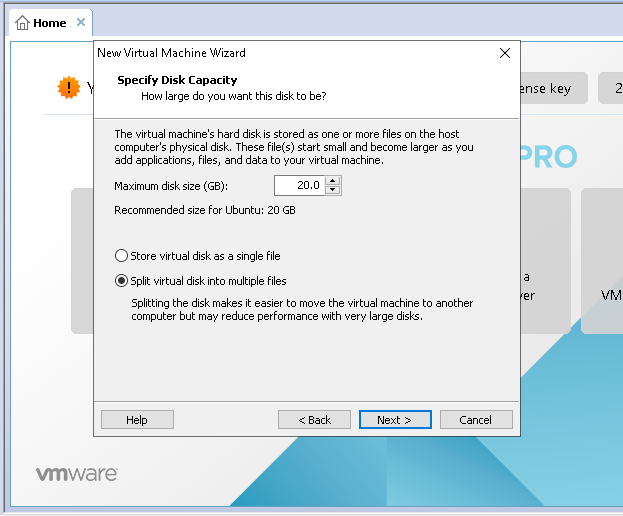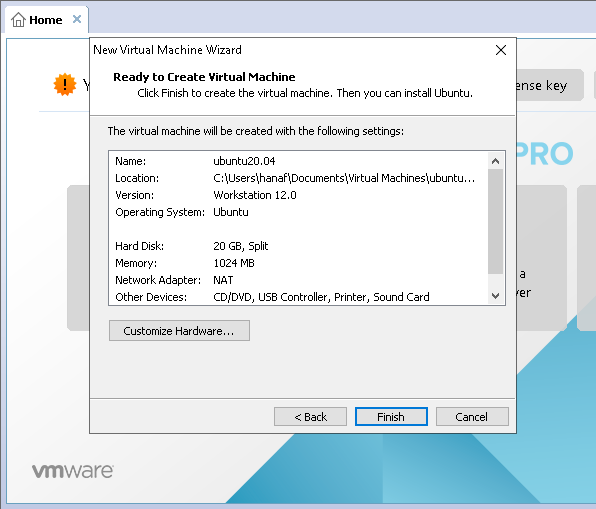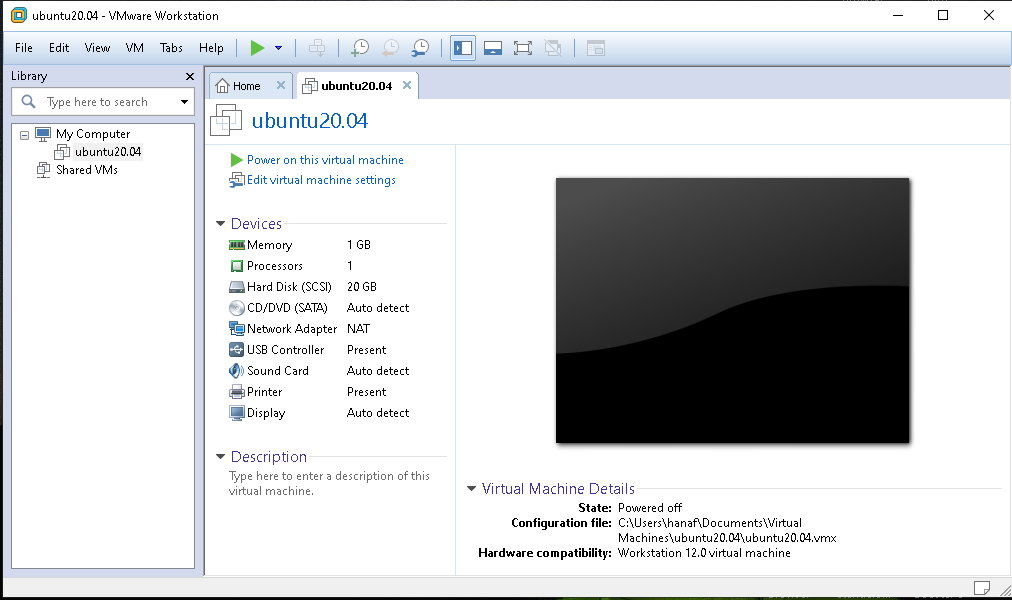 Conclusion:
This article started with a brief introduction of Virtualization, Virtual Machines, VMware workstation players, and their benefits. After that, we have shown you a step-by-step procedure of VMware workstation player installation on your Ubuntu 20.04.