Ubuntu OS has lots of customization options, one of which is the themes function, which allows you to modify and alter your OS to give it a new fresh look. There are several built-in themes, but if you got bored with them and want to try something new to improve your user experience, Numix is one of them that you should definitely try.
Installation Process
Installing the numix circle icon themes repositories should be the first step that can help you fetch the required themes. You can do that by typing the following command in the terminal
$ sudo add-apt-repository ppa:numix/ppa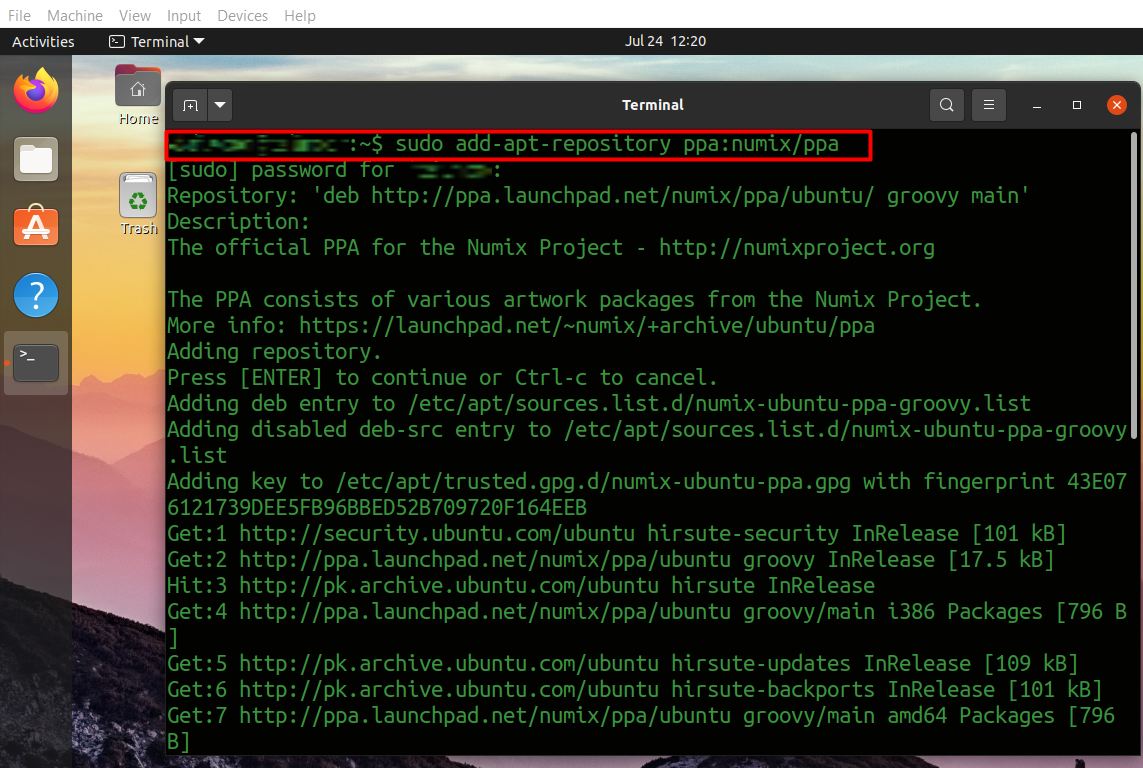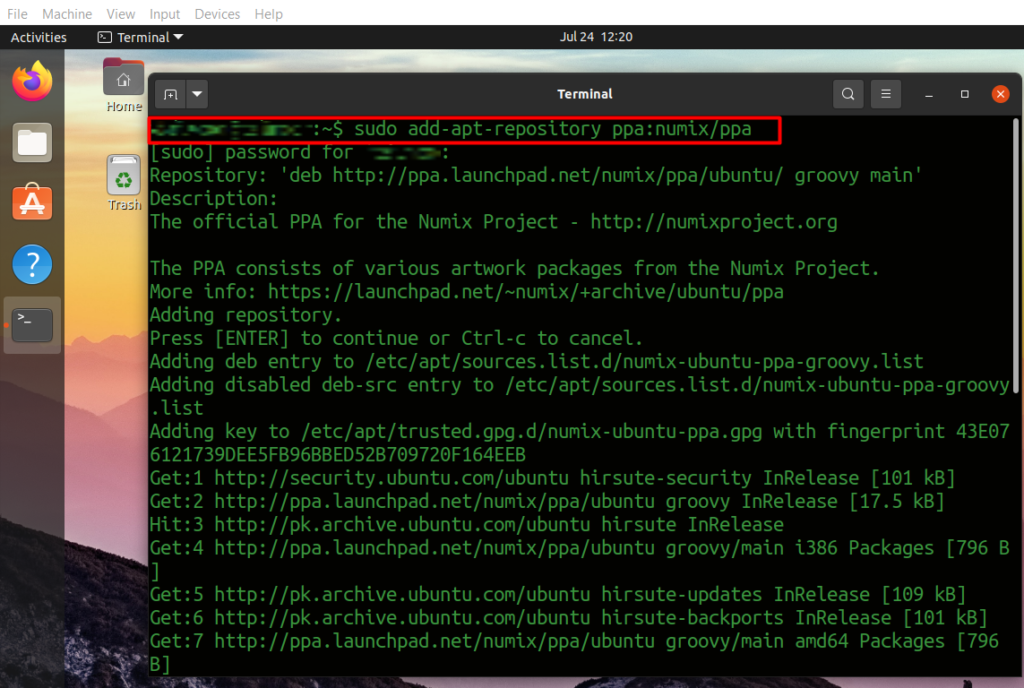 After installing the desired repositories, you are now ready to install the themes by writing
$ sudo  apt install numix-icon-theme-circle
It will prompt you whether you want to install these themes or not, and you need to press "Y" in the terminal window to continue the installation process, as shown below.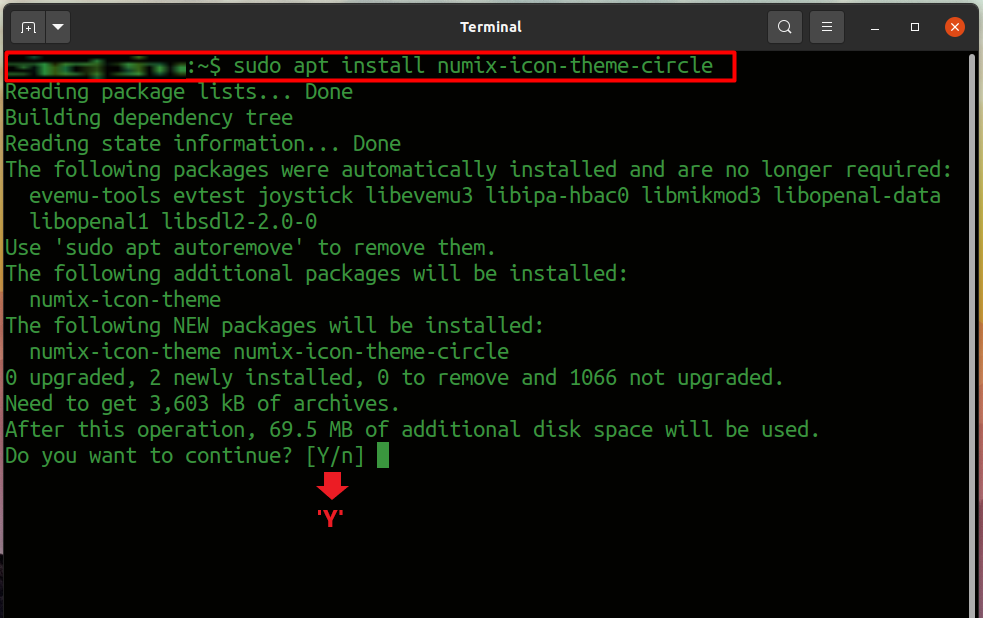 After the installation, the last step is to apply these themes for your OS customization. For that, you need to install the "gnome tweak tool." You can install it by typing
$ sudo apt install gnome-tweaks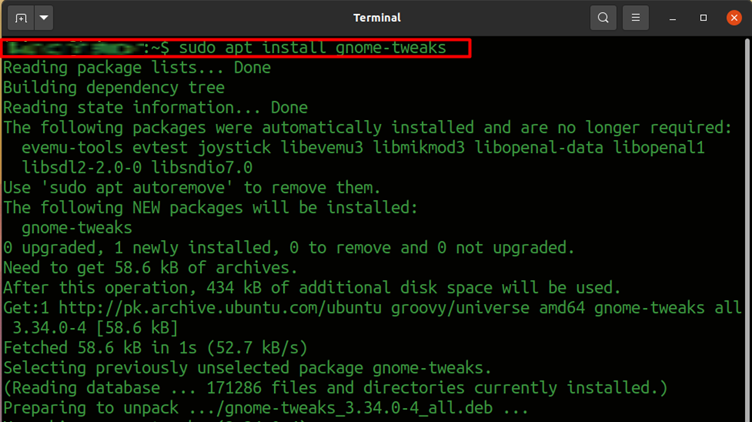 You can also install it using the GUI by opening the Ubuntu application software and typing "Gnome tweaks," It will display the required application as shown below.

After installing, it's better to restart your Ubuntu OS to clear up your memory and cache and update the settings. After that, you can open the gnome tweak application by pressing the "Windows" key and type tweaks in the search bar, as shown below.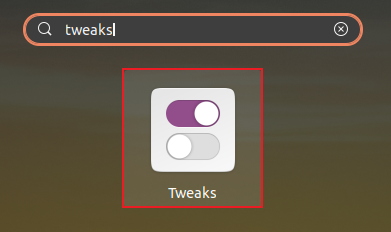 Other than that, you can also write $gnome-tweaks in the terminal to open it. After opening the application, you need to select the appearance tab and select the icons option to apply these newly installed themes. By default, as you can see in the image below that the Yaru icon theme has been chosen.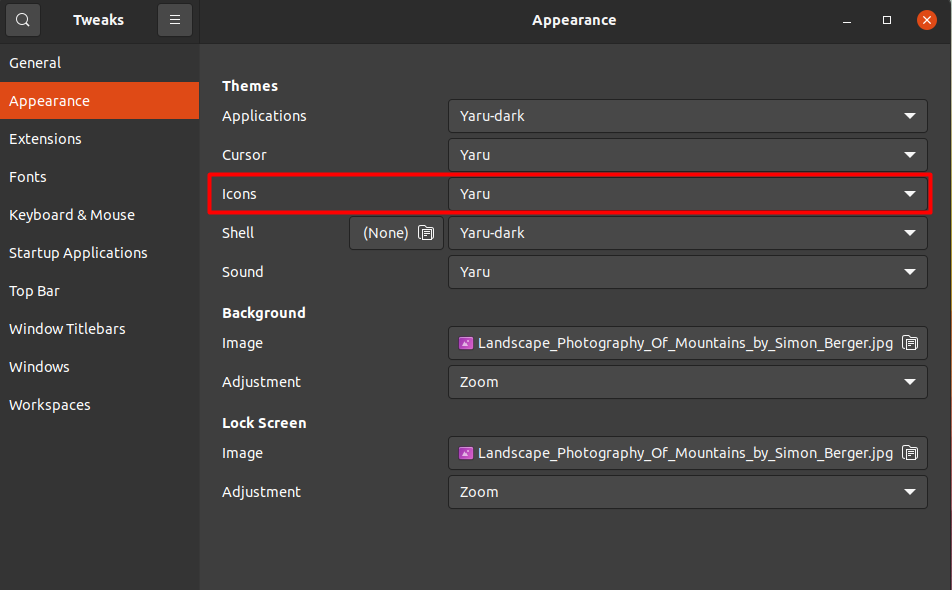 To apply the new themes, you need to select the icons options in the appearance tab and then scroll down to look out for the numix themes as shown below.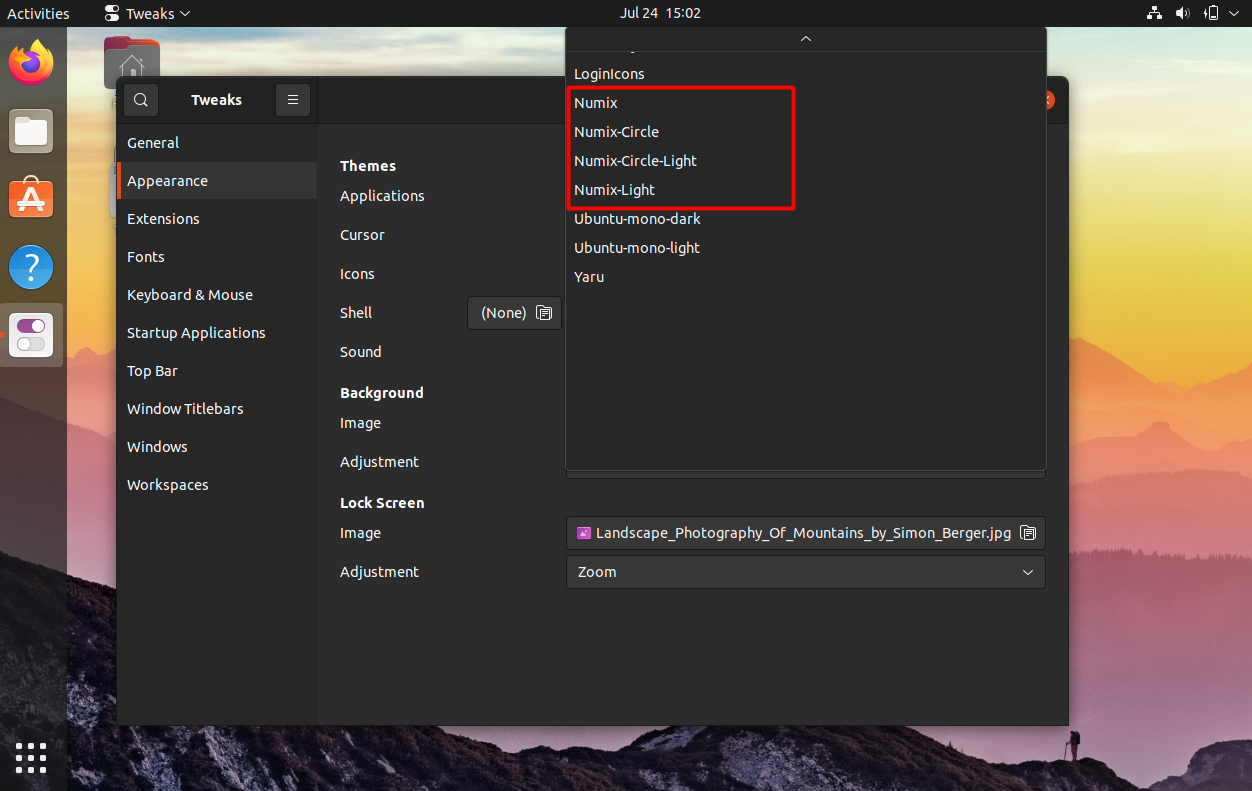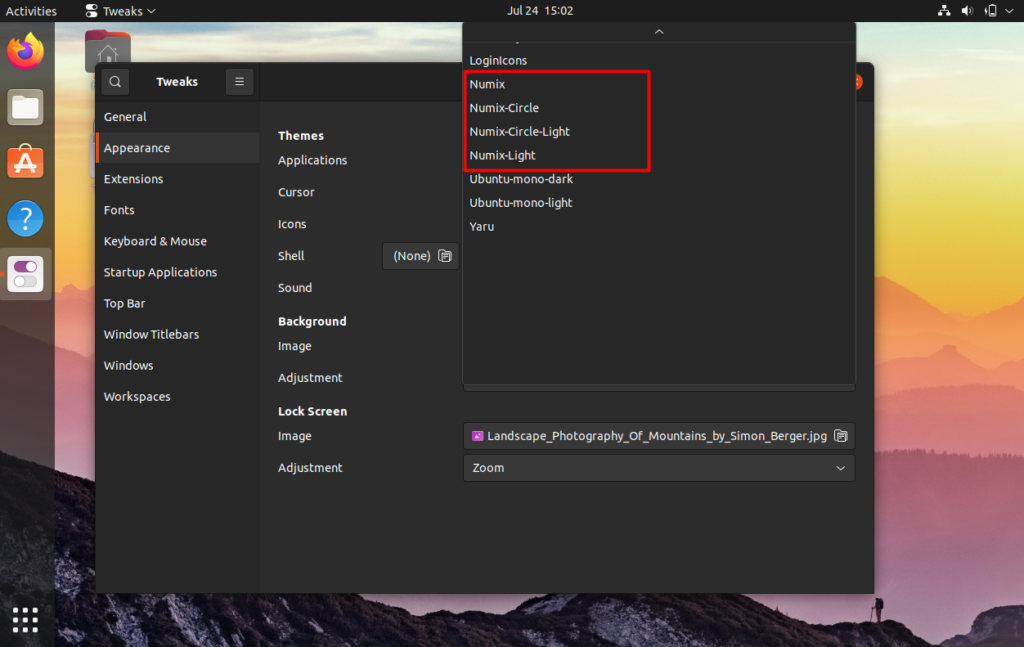 After selecting the "Numix circle" theme, you can compare it by selecting the "Yaru theme" to see the difference below.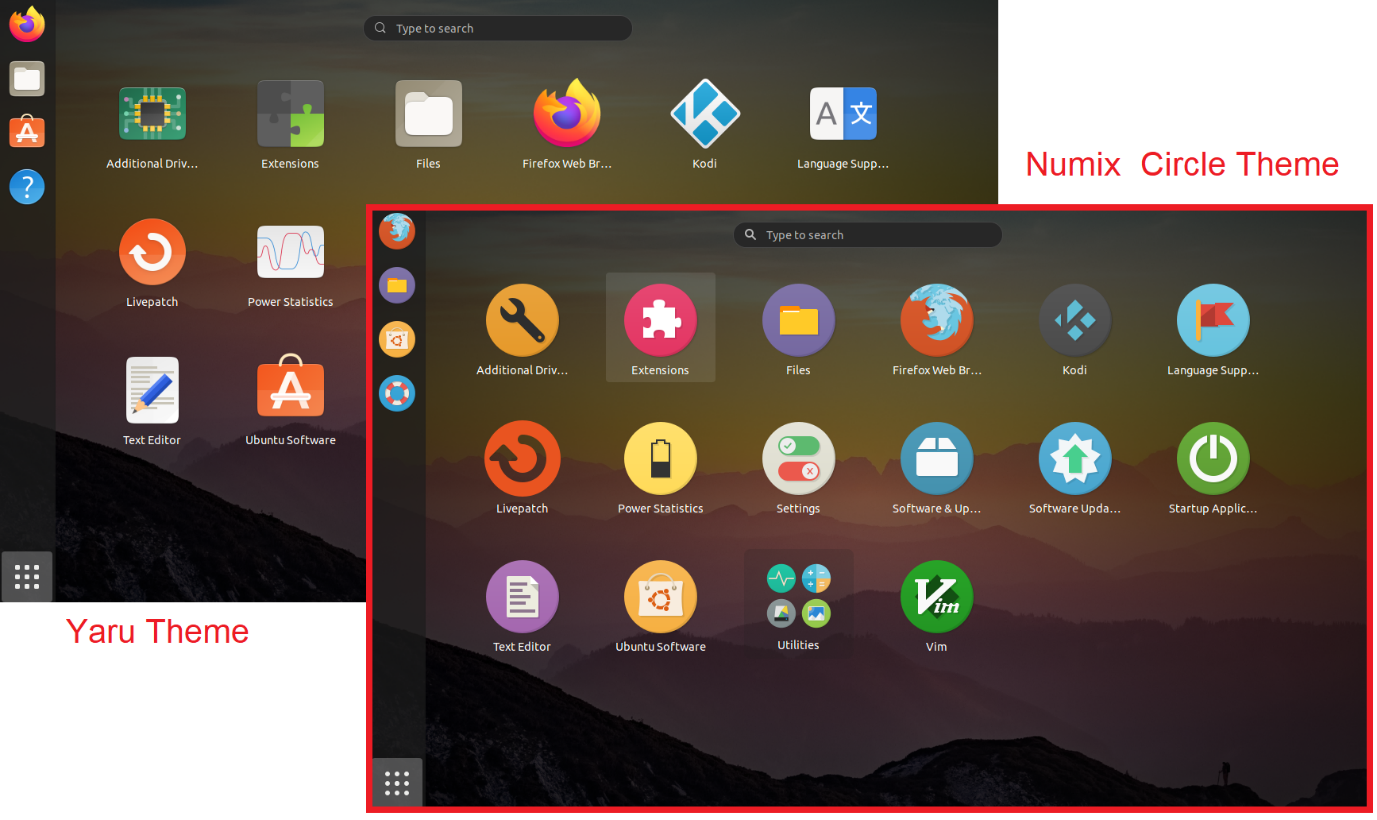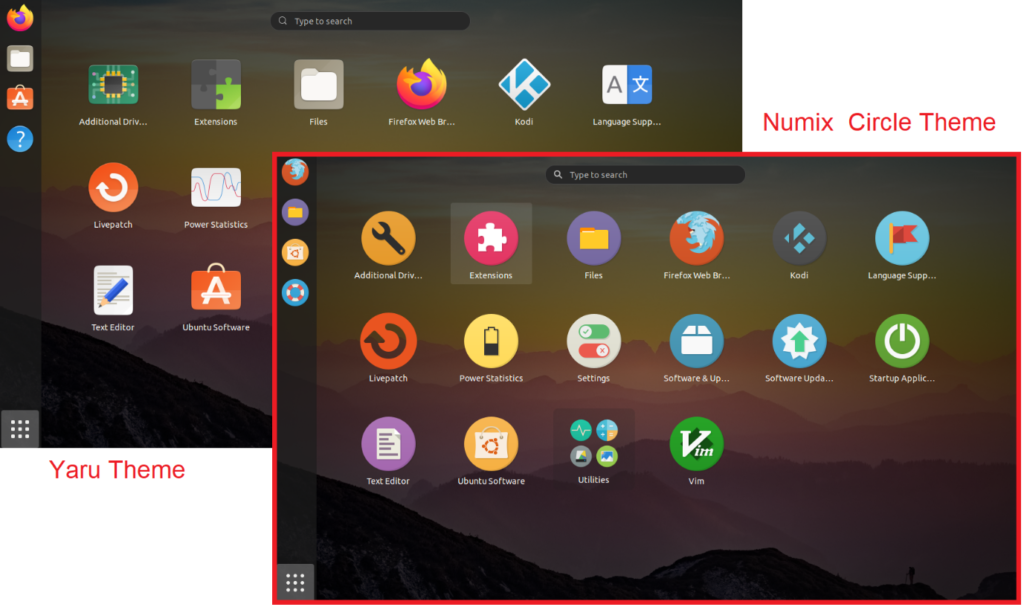 As you can see in the above picture that the difference is quite visible between the two themes. The look and the icon shape both changes now.
Conclusion
Linux is an excellent OS for personalization, and one of its best features is the ability to modify its appearance by using different themes. There are numerous built-in themes, but if you get bored with them or are curious about other available themes, then the numix circular theme is the one that you should definitely try. It offers your operating system a new appearance that you may like. This article will show you how to apply these themes and give a fresh new look to your operating system.