Chromium is an open-source web browser managed by "Chromium Project" and its source code released by Google. Google launched Chromium along with its Chrome browser back in 2008. Chrome browser comes with many proprietary features by Google and that's what makes it different from Chromium.
Many browsers are based on Chromium like Microsoft Edge and Opera. Since Chromium is a free, robust, safe, and fast browser it can be a perfect choice for Linux users. You can get it installed on Ubuntu 20.10 in a couple of approaches:
Using Ubuntu Software Application
Using Command Line Input (CLI)
Let's explore how to get Chromium Browser for Ubuntu 20.10.
1: Using Ubuntu Software Application:
The first and cushy way to install Chromium Browser on Ubuntu is using Ubuntu's own software store app.
Open Ubuntu Software application: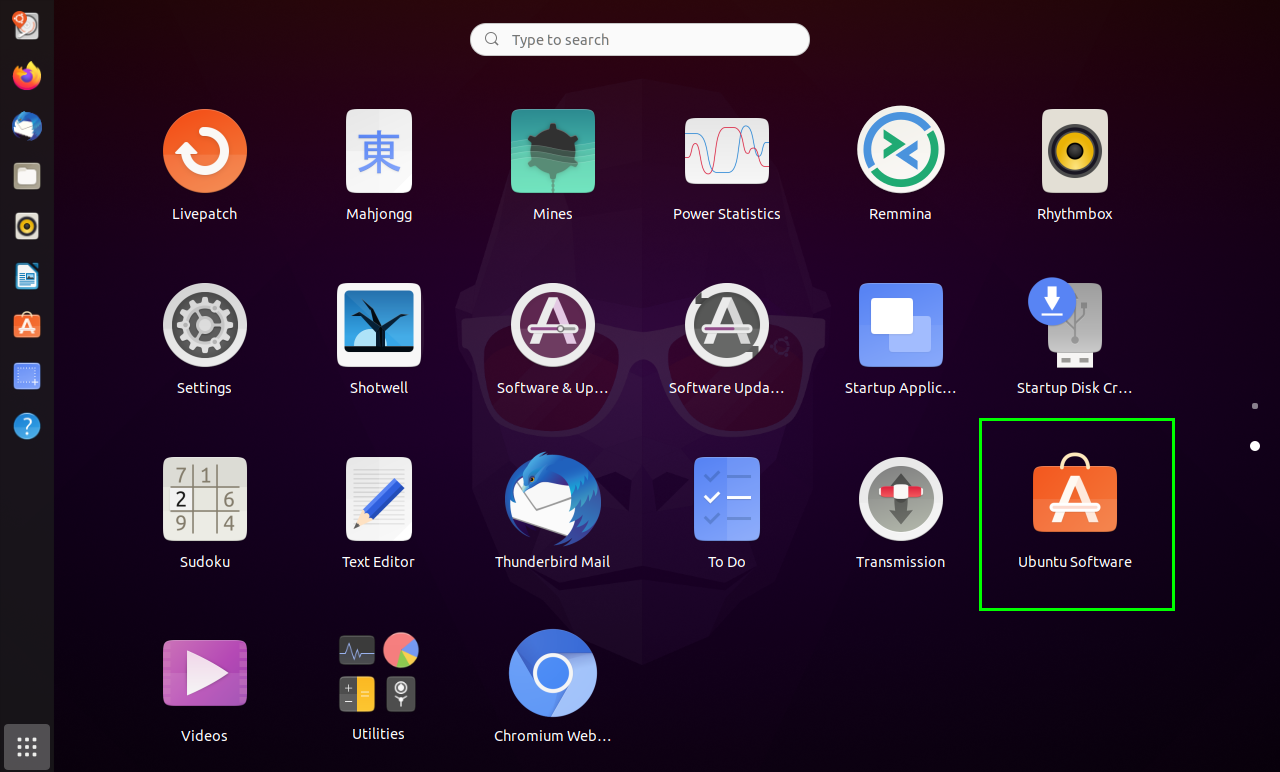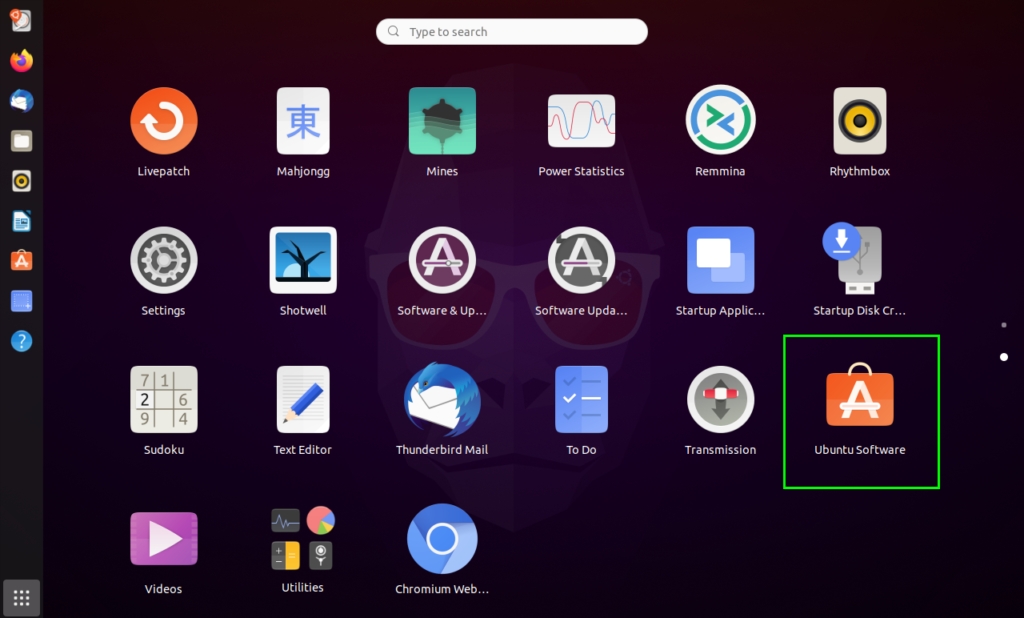 Click on the magnifying glass to search application: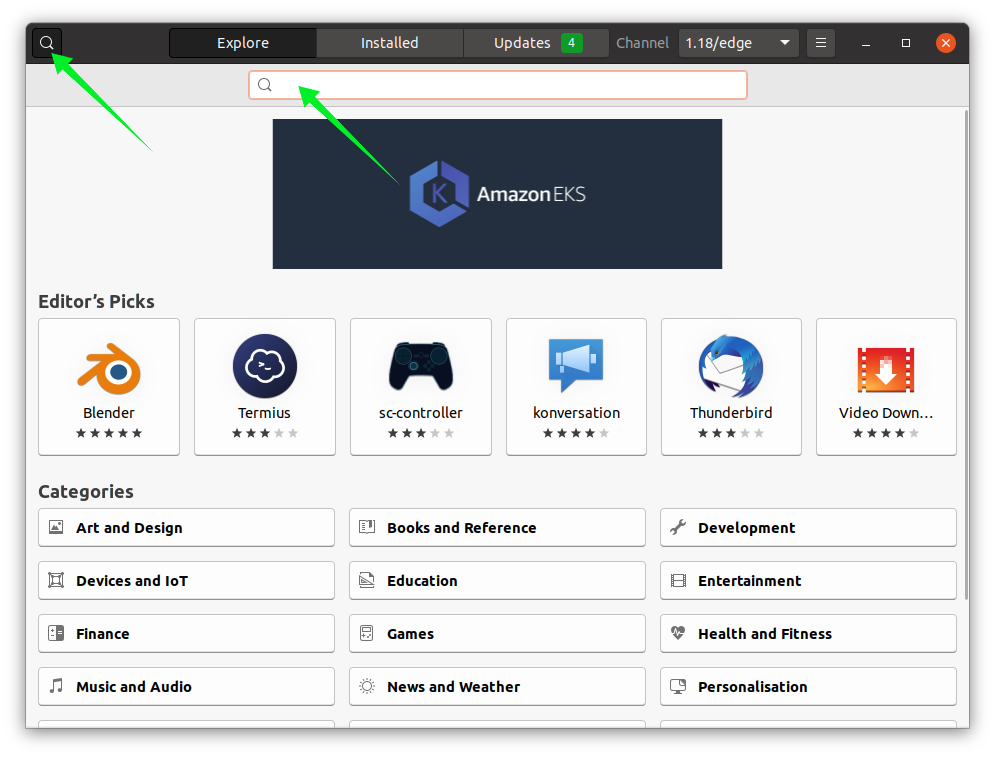 Type "Chromium", you can see "Chromium Browser" in the list as shown in the image below: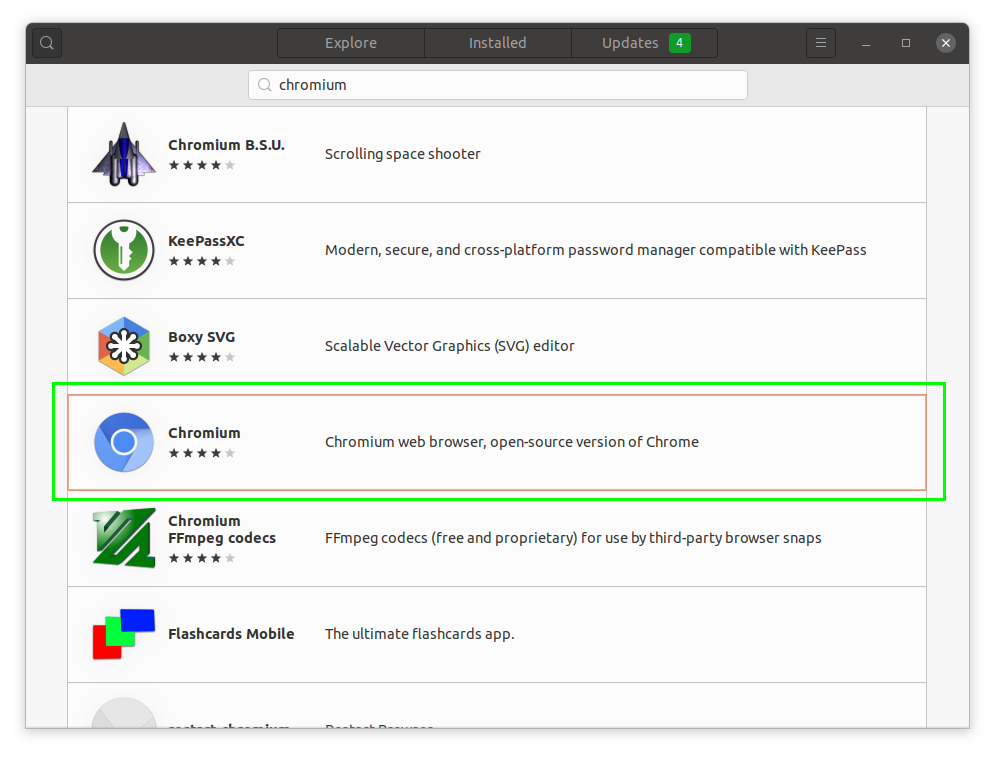 Now open it and click on the "Install" button:
Downloading will begin and shortly Chromium Browser will be on your machine and ready to use.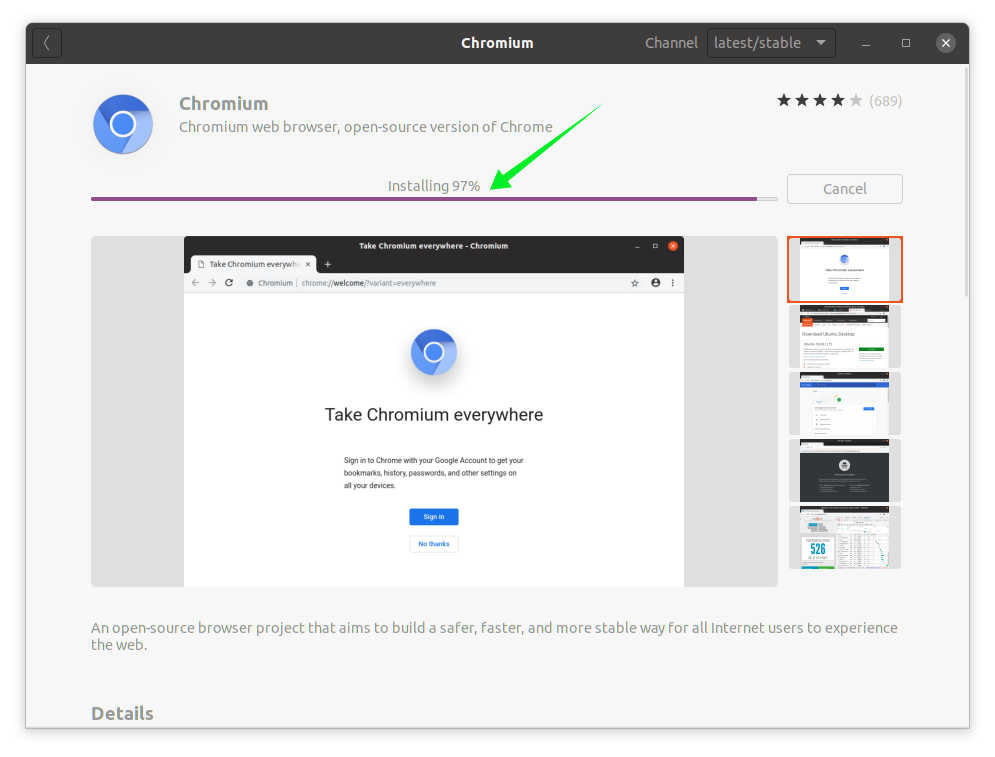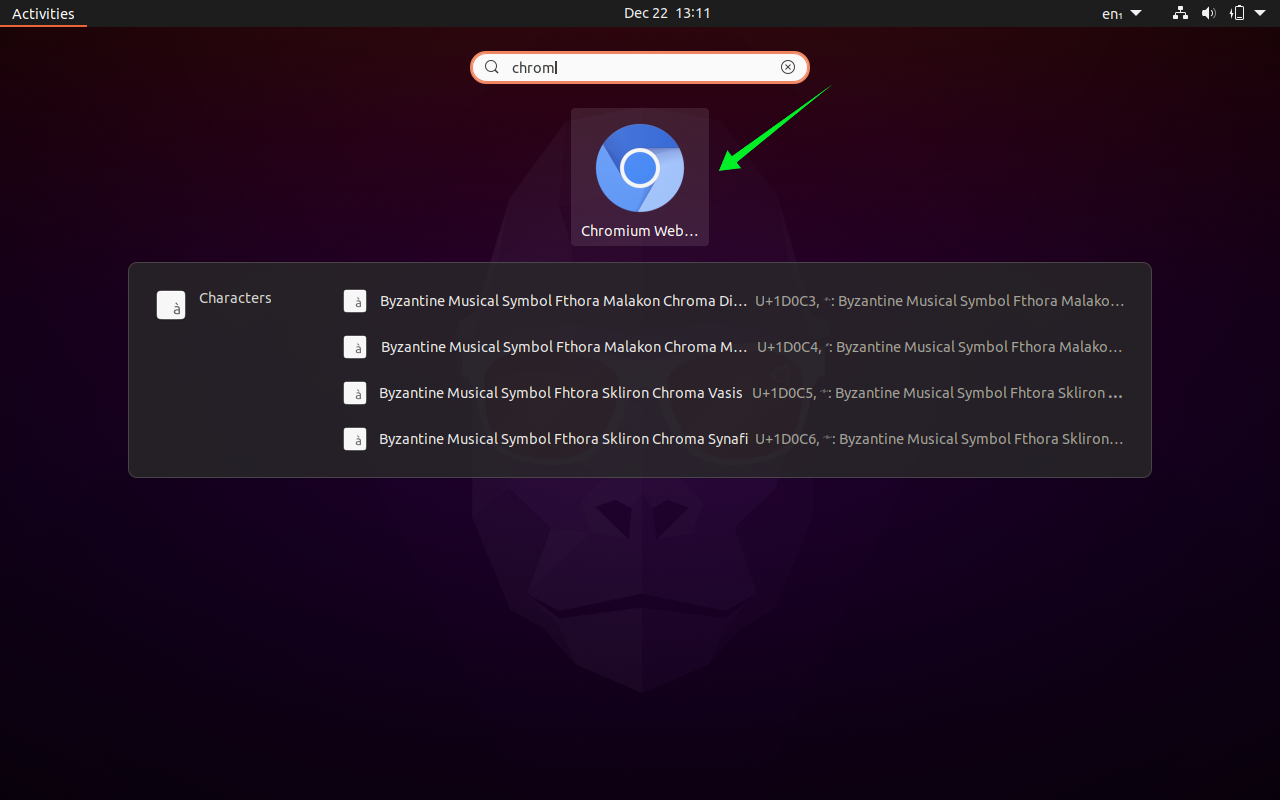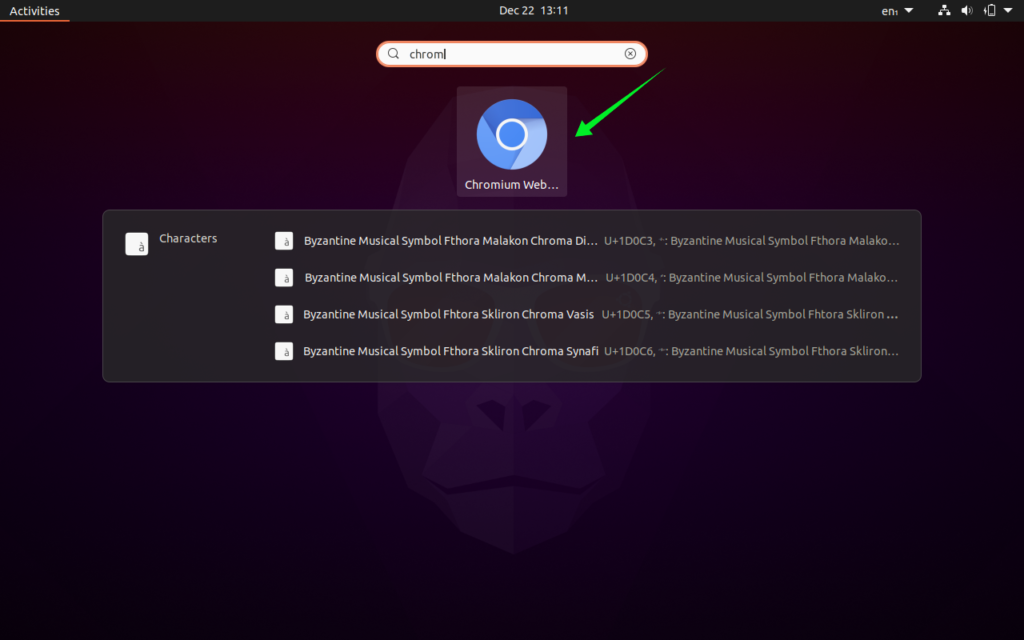 To uninstall it, open the "Ubuntu Software" app again, search it and click on the "Remove" button.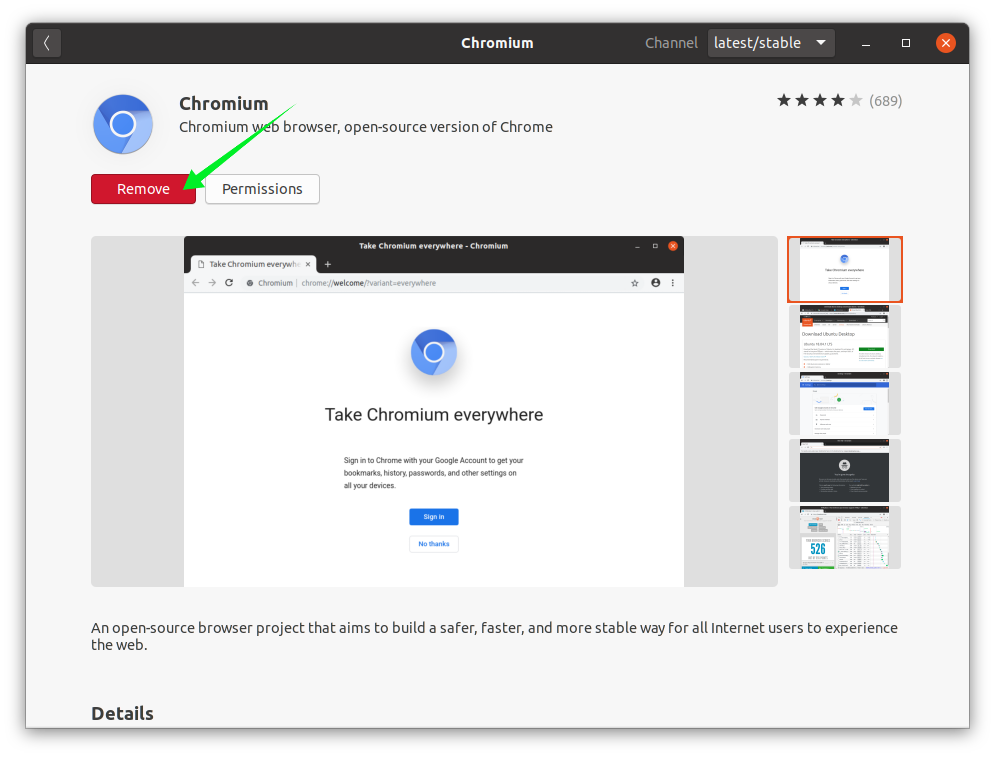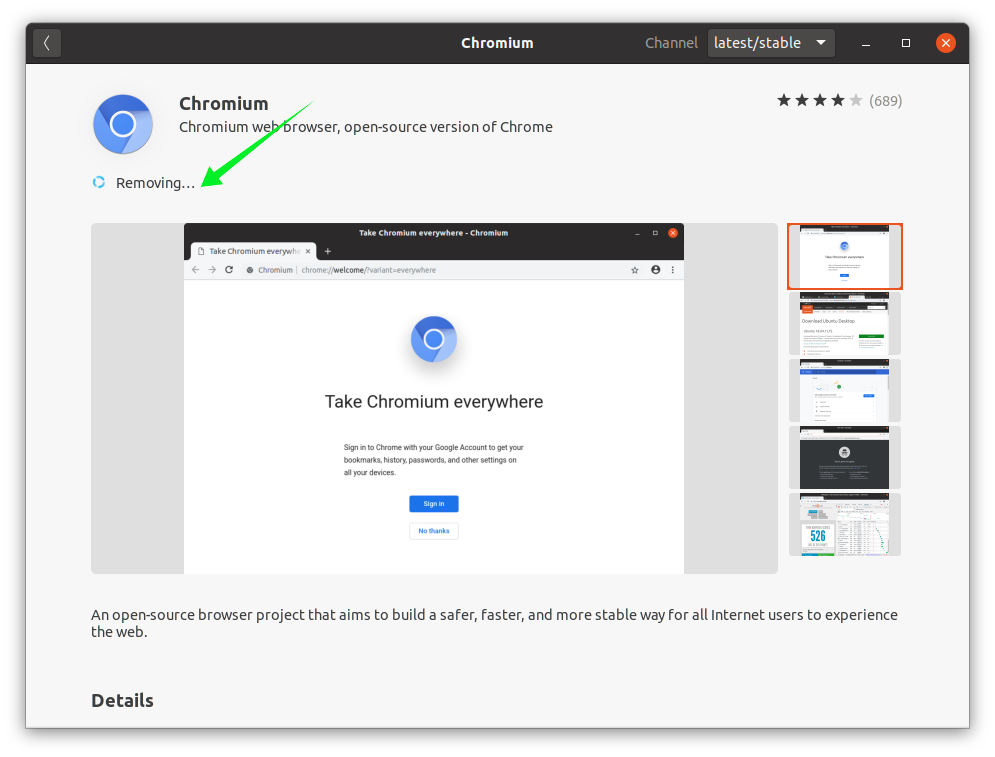 2: Using Command Line Input (CLI):
The second approach of getting "Chromium Browser" on Ubuntu 20.10 is using terminal and commands.
Type the below mentioned command in the terminal and press "Enter":
$sudo apt install chromium-browser
The installation will begin soon after you type your password upon asking.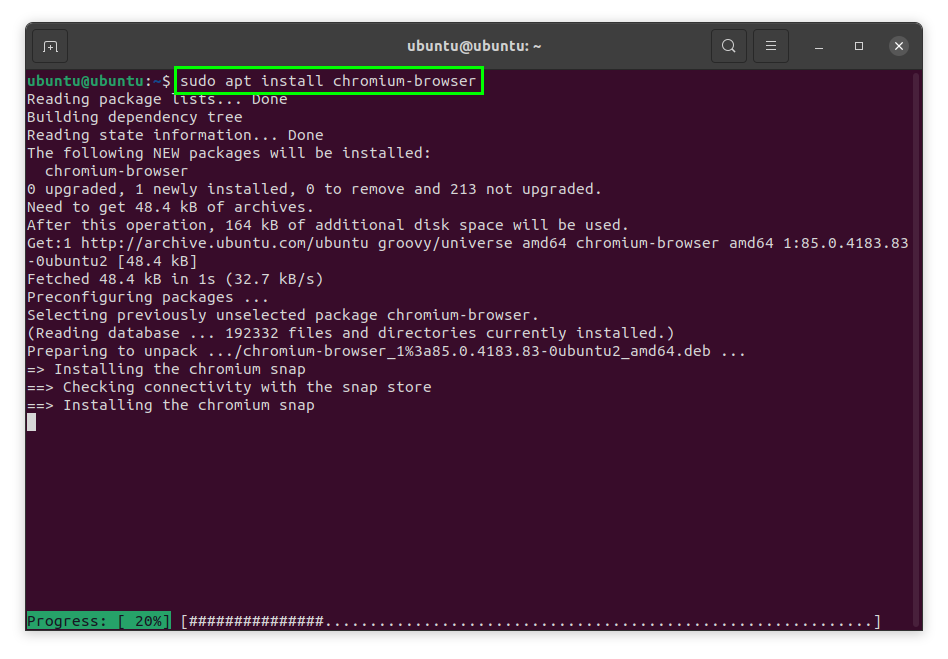 Chromium will be installed in a while. It can be seen in the applications.
To uninstall it, run the command given below:
$sudo apt remove chromium-browser
Press "Y" to continue the uninstallation process:
Making Chromium Browser as your default browser:
Open "Settings" to make "Chromium Browser" your default browser. Click on default applications.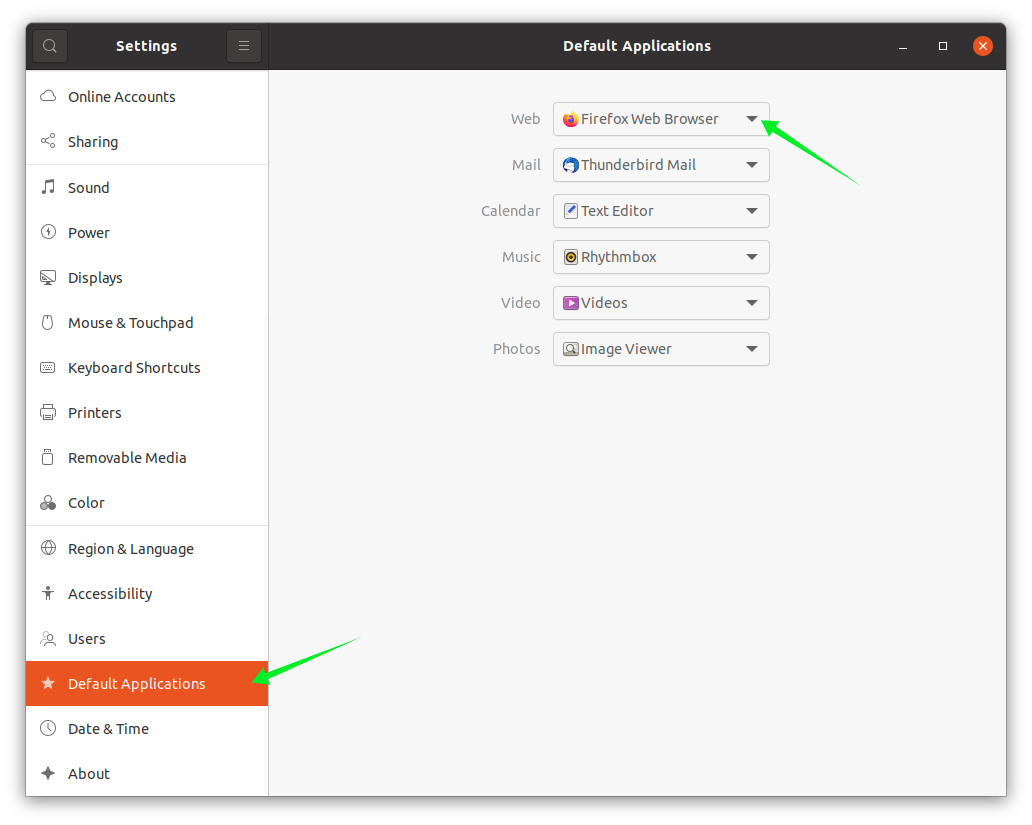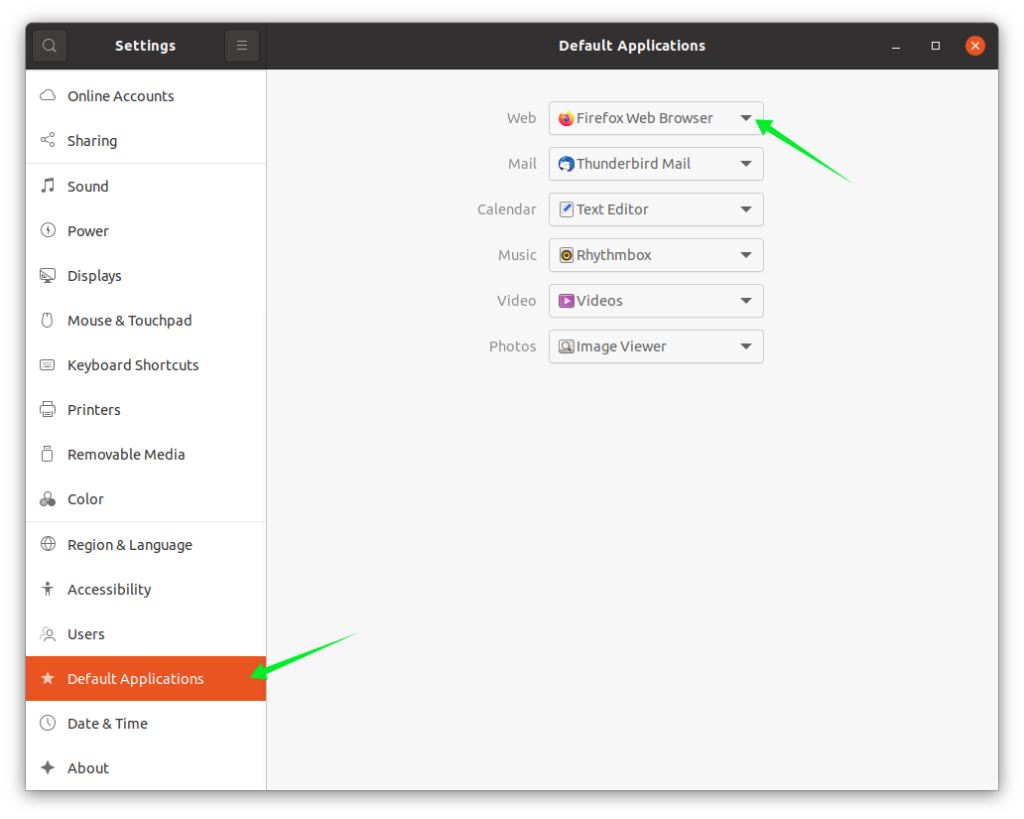 Click on the "Web" drop-down options and select "Chromium Browser" as shown below: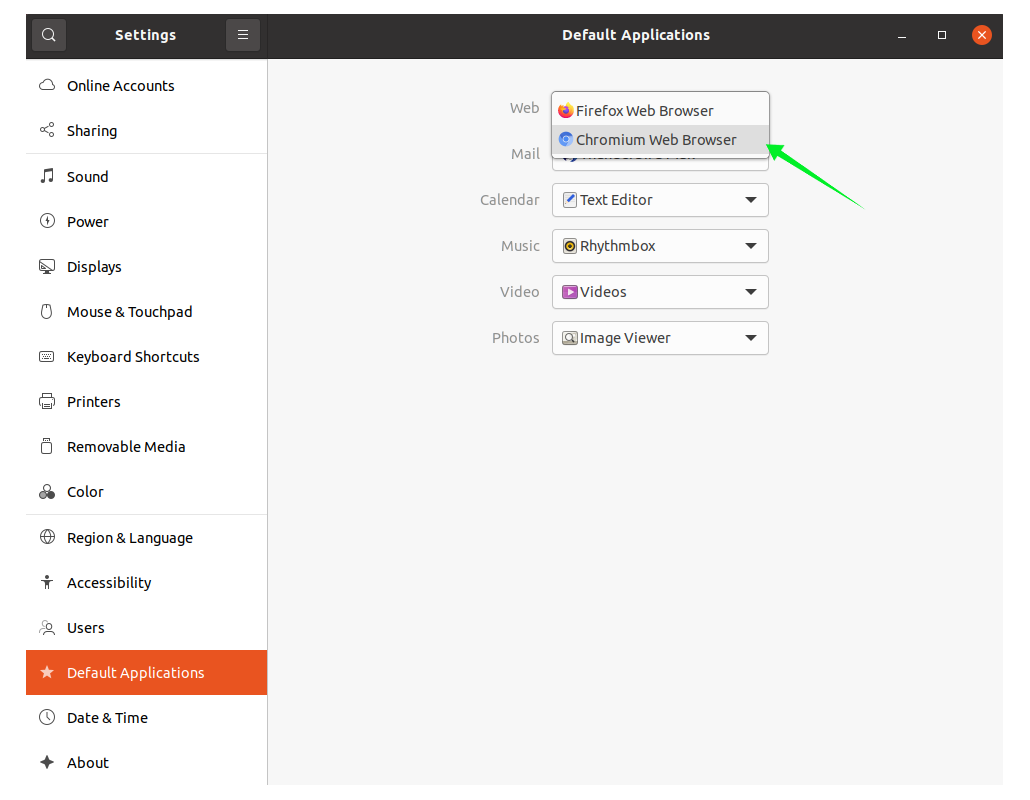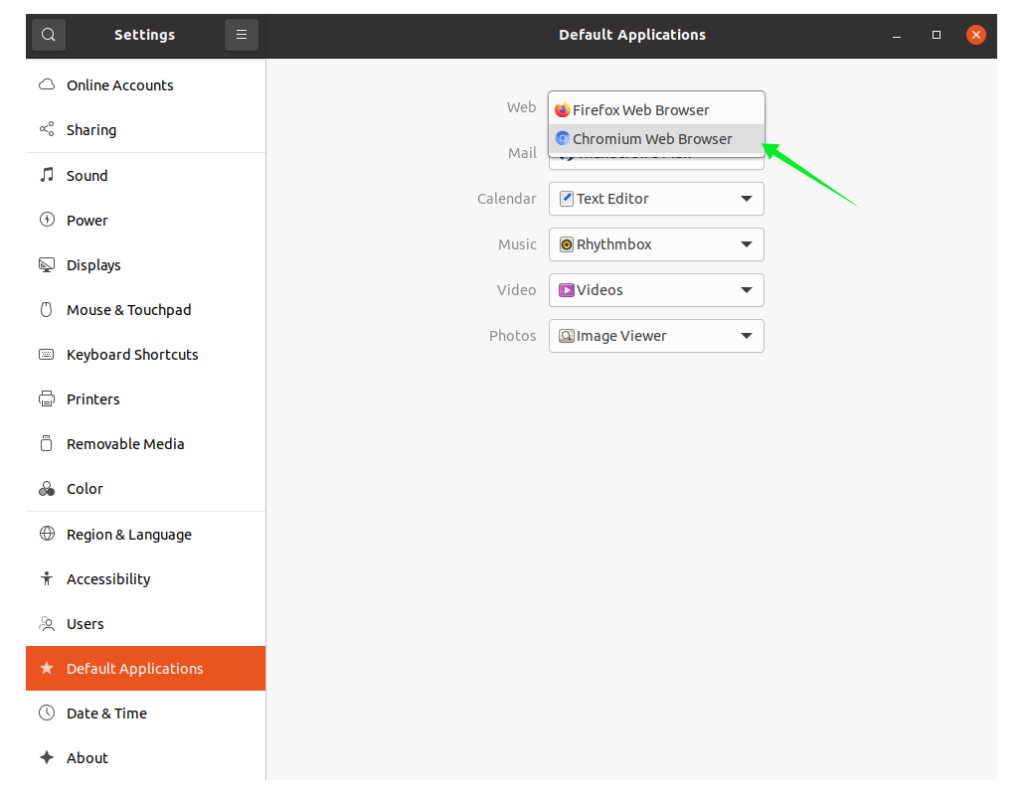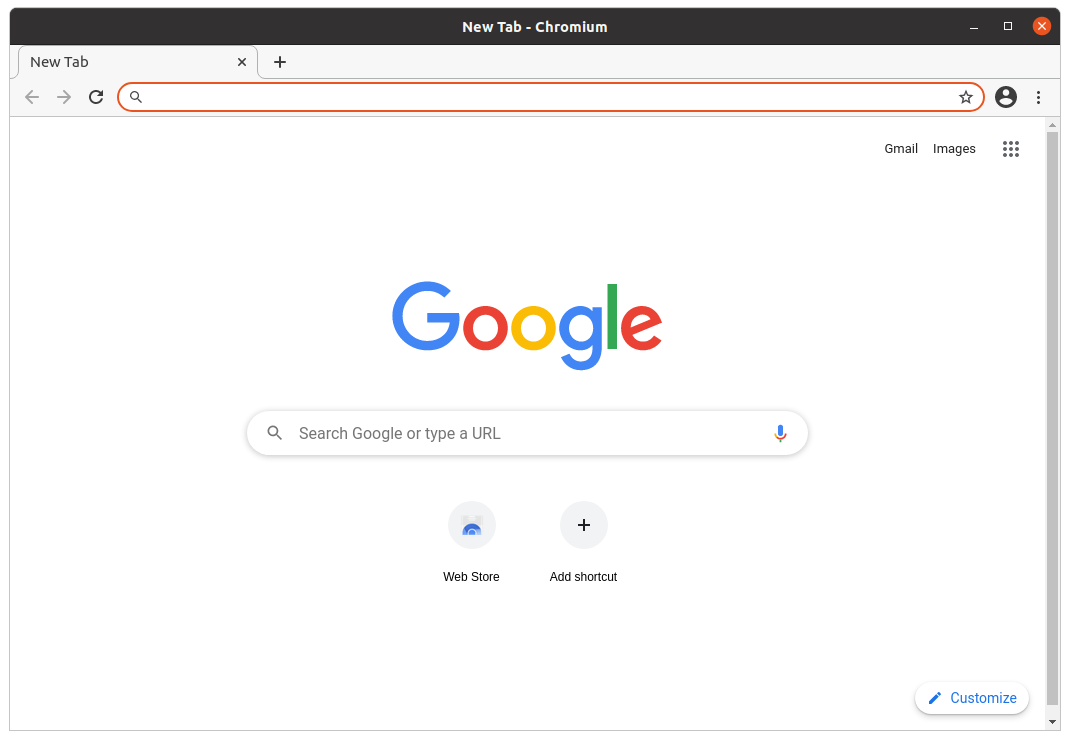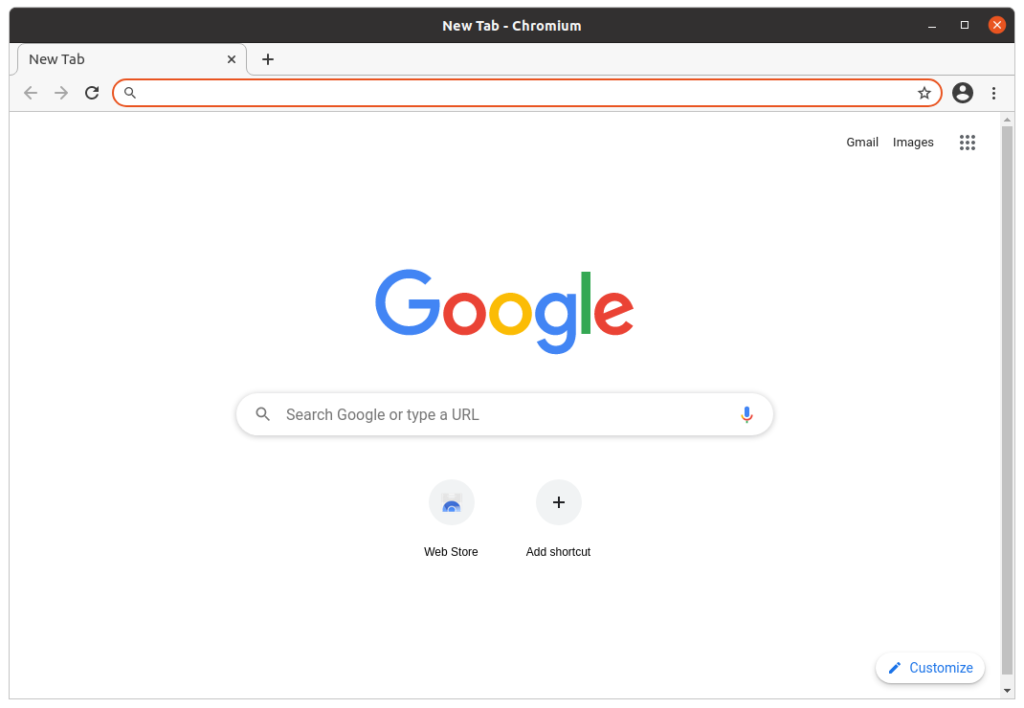 TUTORIALS ON LINUX, PROGRAMMING & TECHNOLOGY