No Doubt, Screen Recording is the best method to save any kind of content on the screen. Its use is not only limited to the Screen recording. Modern screen recorders are used to capture video calls, streaming videos, and create a wide range of content, and explain issues. In this article, we are going to discuss the top screen recorders for Ubuntu 20.04 with their installation process.
We are going to cover the following screen recorder applications.
Kazam
Simple Screen Recorder
Voko screen
Obs studio
Peek
1. Kazam
Kazam is a simple and lightweight tool that is used for screen-casting in Linux. It has a compact user interface. It also provides the facility of capturing screenshots. It can capture the screen content and transform that into a video as it supports multiple video formats. Kazam can also record the input from the sound device such as a speaker or microphone.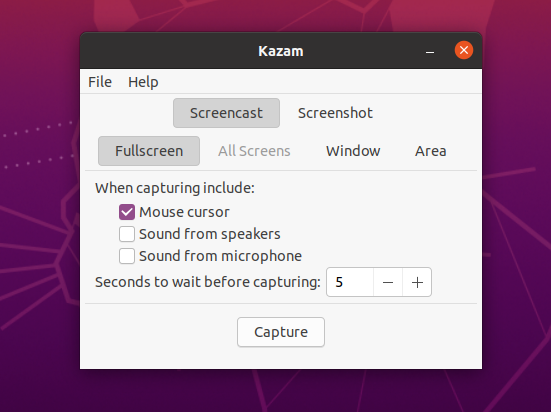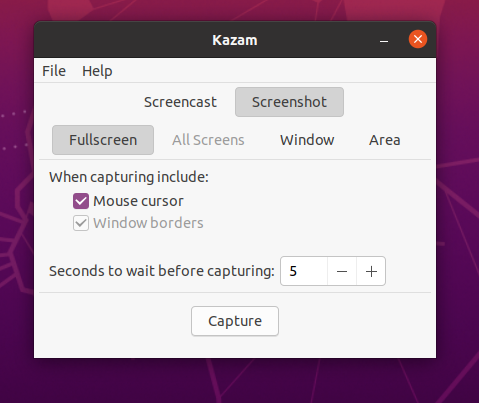 To install Kazam on your Ubuntu 20.04, write out the following command on your terminal.
$ sudo apt install kazam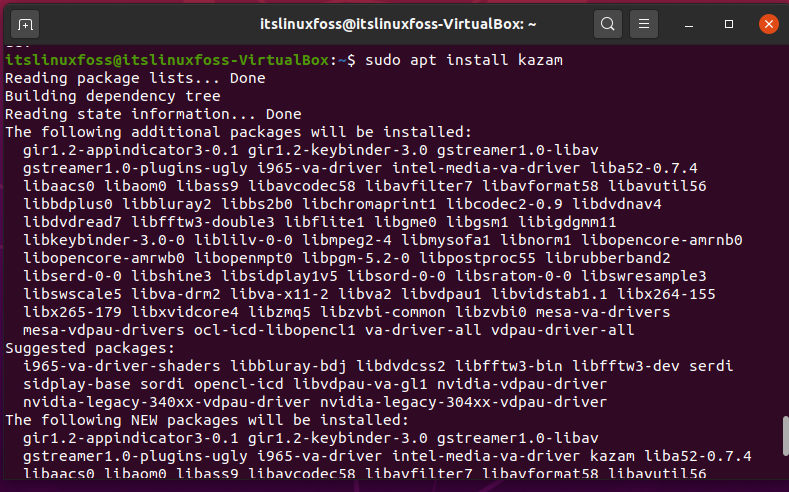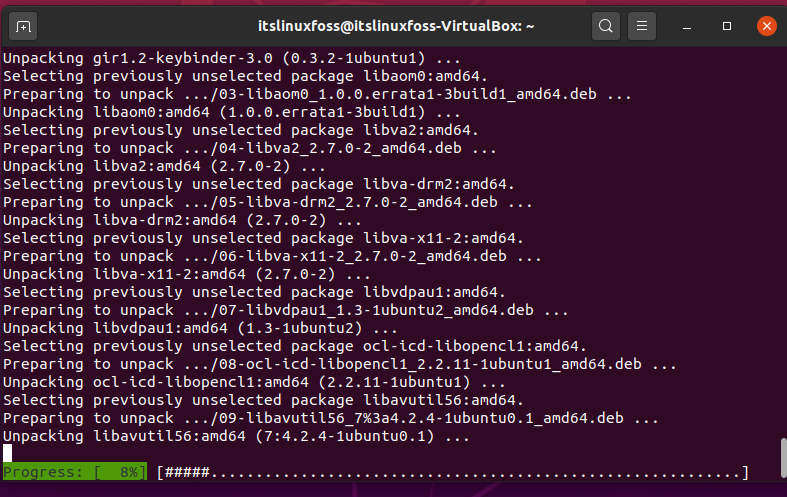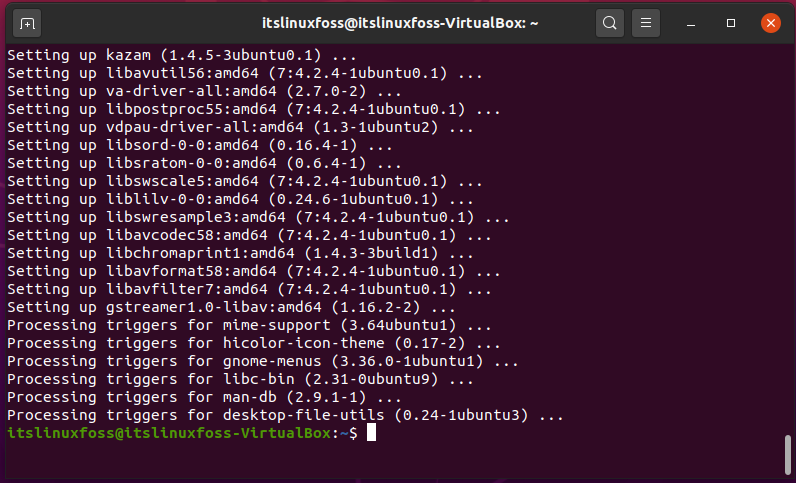 You can open the Kazam by searching it manually in the 'Activity' search bar.


2. Simple screen recorder
Simple Screen Recorder is considered as one of the popular screen recorders of Ubuntu 20.04. It has a Qt-based interface. You can use this application for recording the screen partially or completely. Another amazing feature of the Simple Screen Recorder application is that it can also record steam games. It supports Hotkey and a live preview of recording and its statistics. It works smoothly on the system by properly syncing the audio and video.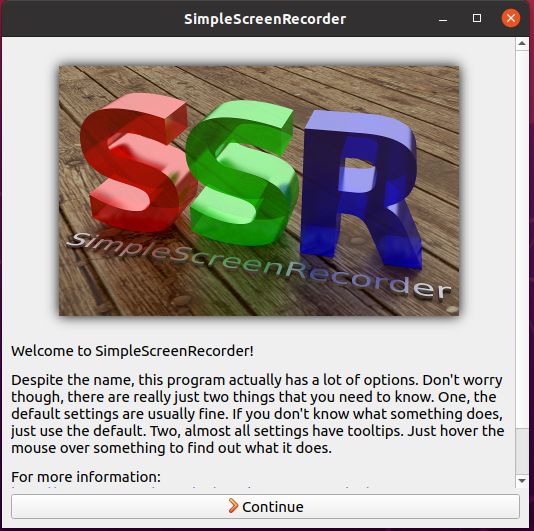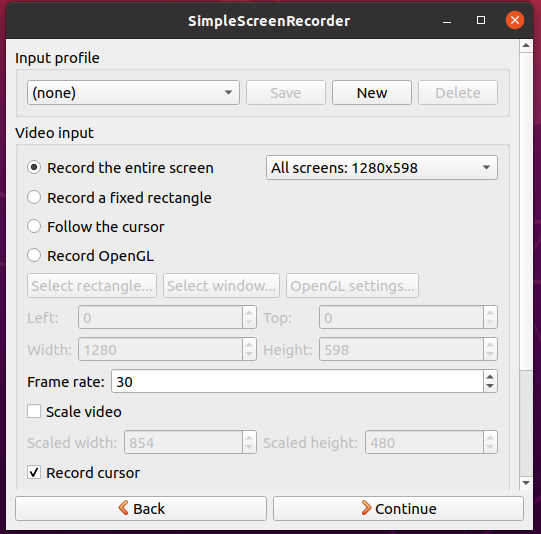 To install Simple Screen Recorder on your Ubuntu 20.04, write out the following command on your terminal.
$ sudo apt install simplescreenrecorder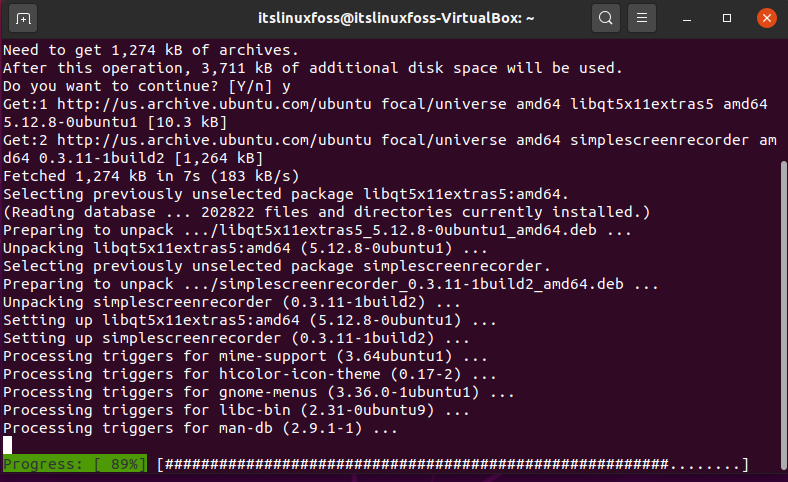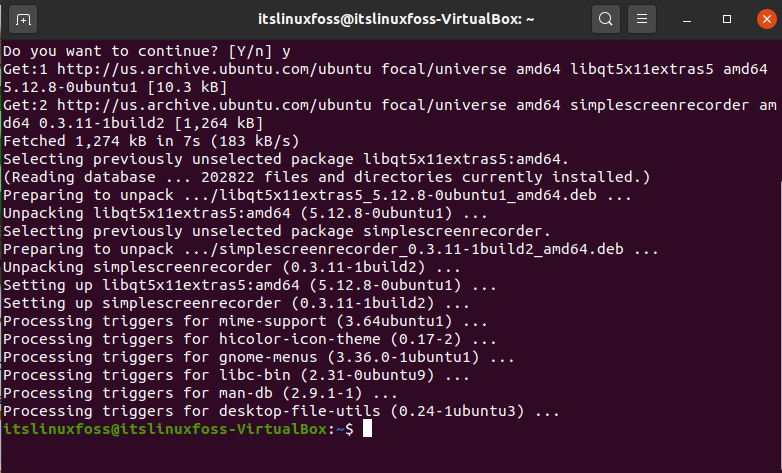 You can open the Simple Screen Recorder by searching it manually in the 'Activity' search bar.


3. Voko screen
Voko screen is easy to use and a tiny application that is used for screen capturing. Voko screen can support various formats of audio and videos. It is also used to capture the screen either fully or in a specific region. This tool can be used to record videos from external cameras, from your computer screens, or through webcams. Voko screen is utilized to create educational videos, installation tutorials, to record the browser activity, or video conferences. It also fixes the screen detection according to the screen resolution.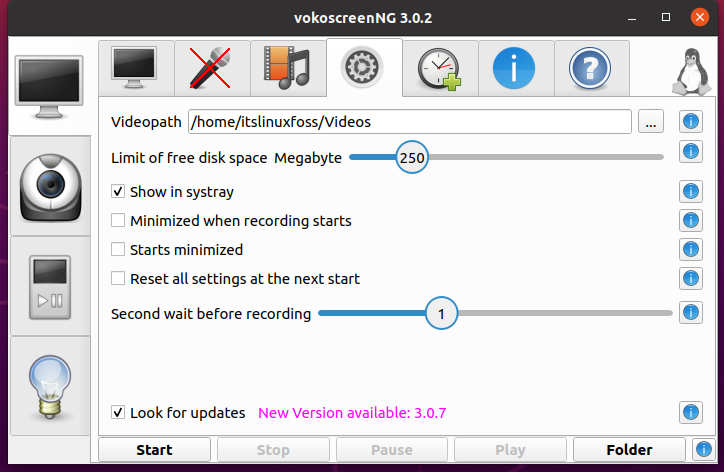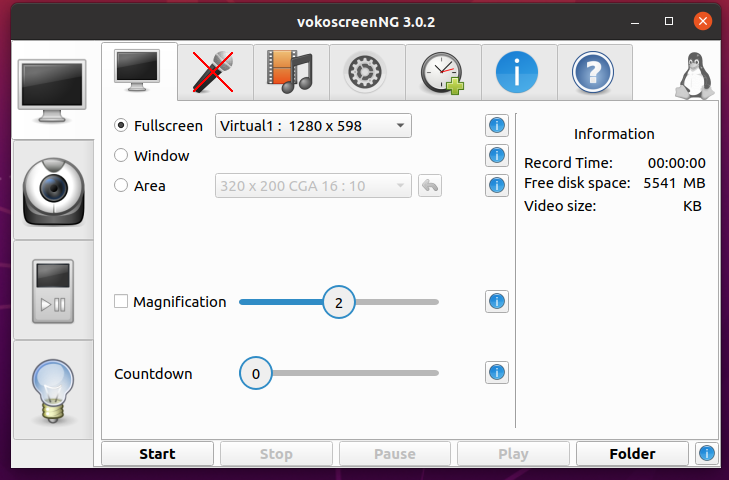 Use the given command to install the Voko screen on your Ubuntu 20.04.
$ sudo apt install vokoscreen-ng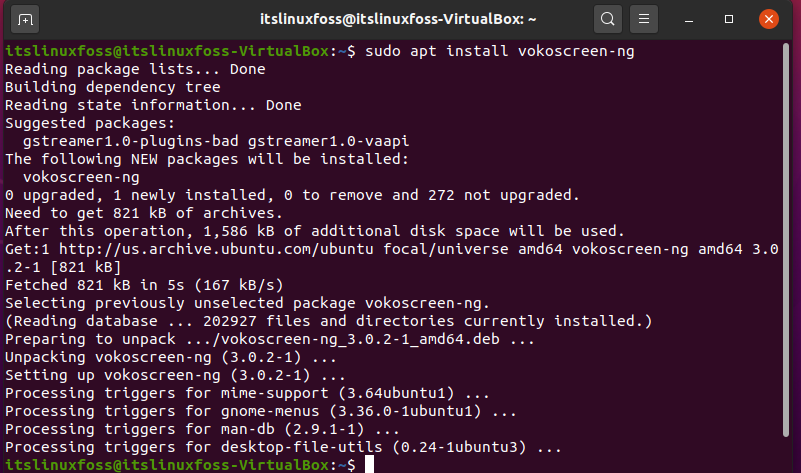 Open it manually by searching 'VokoScreen' in the Activities search bar.


4. Obs studio
Another popular screen recorder to be on the list is Obs studio. Obs stands for Open Broadcaster Software Studio. Its online streaming option makes it possible to post videos on Twitch, YouTube, and Dailymotion. Obs is a free, and open-source tool compatible with Linux, Mac, and Windows. It also provides flexibility in the configuration settings. It is also combined with various audio or video editing software to turn it into a screen-casting video production tool.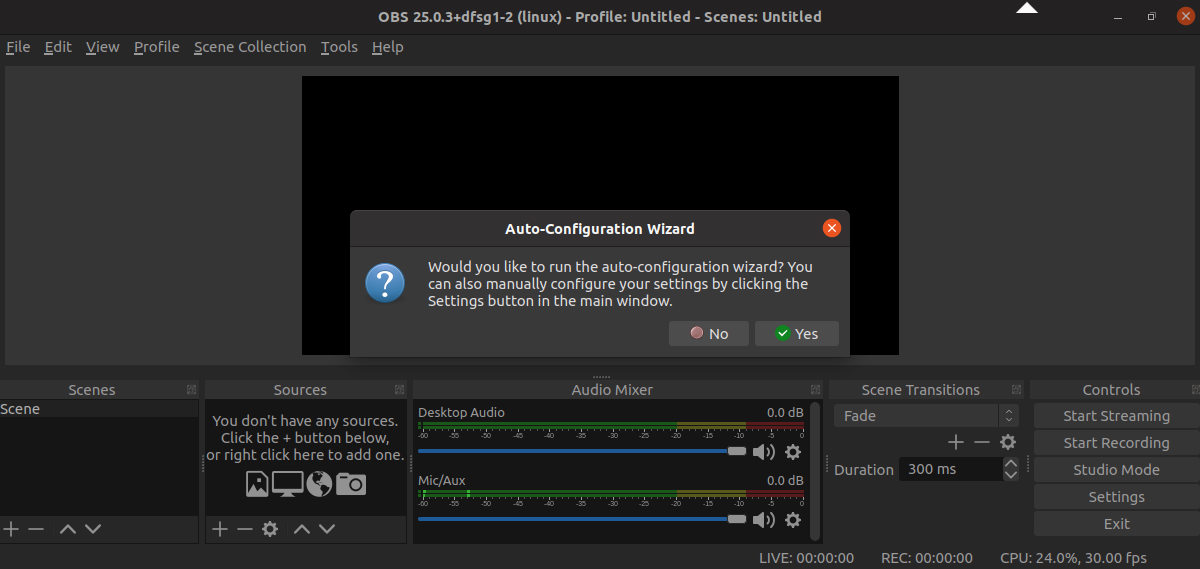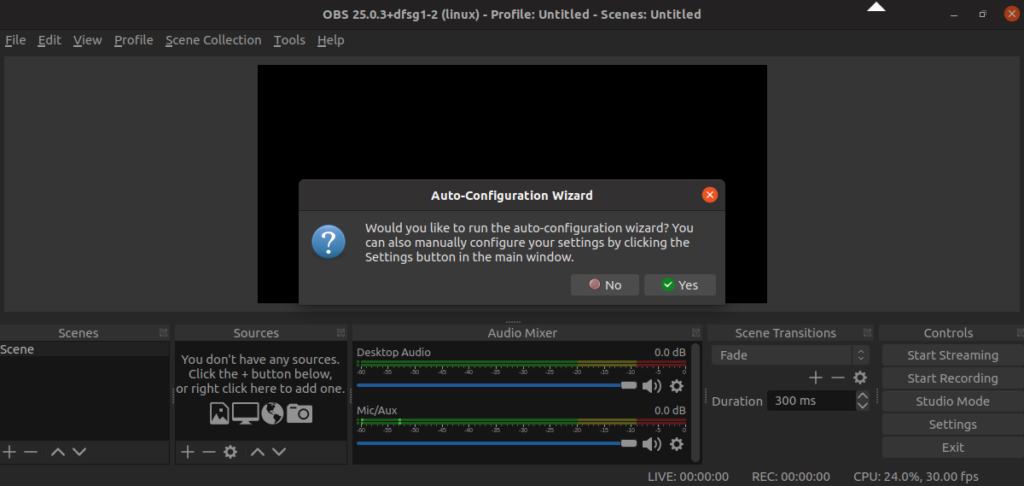 If you want to install obs studio on your Ubuntu 20.04, type the given command.
$ sudo apt install obs-studio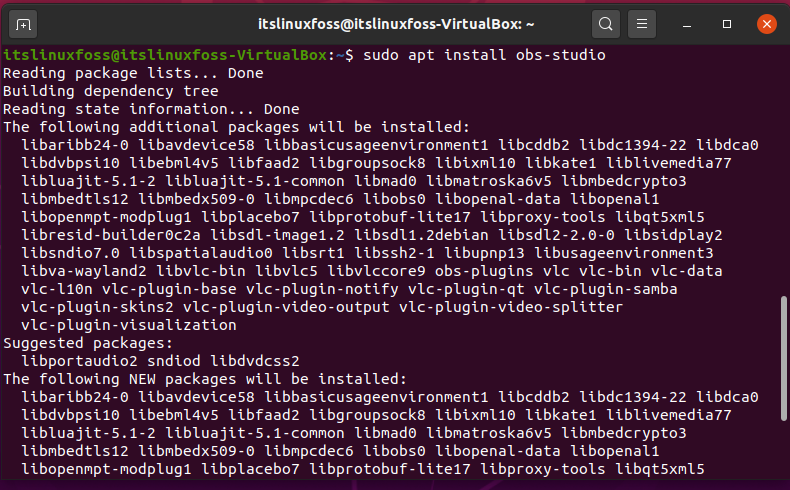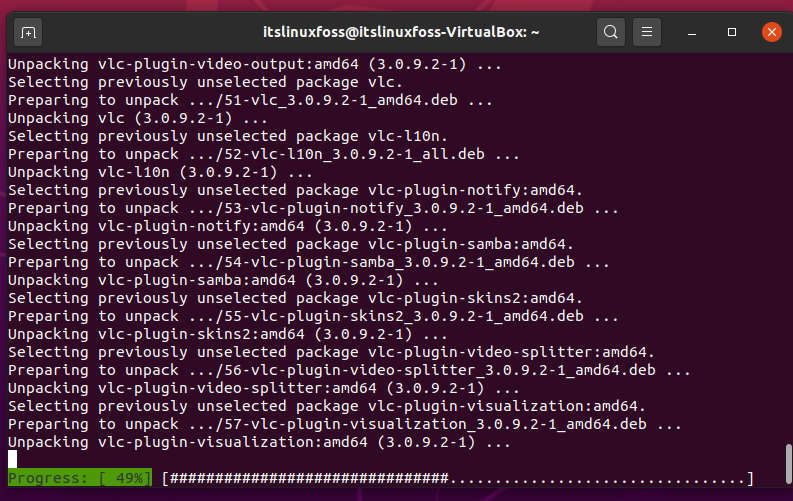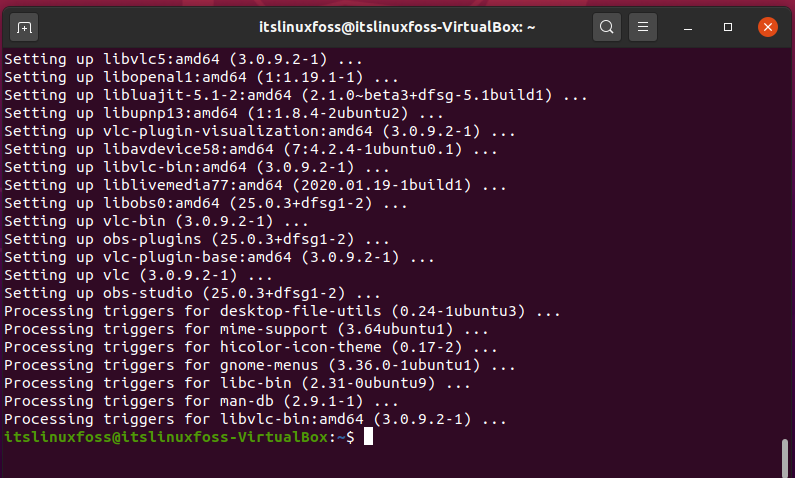 Type 'obs studio' in the search bar of activities to interact with this tool.


5. Peek
Peek has a very easy to use interface for screen recording. Peek was designed for recording specific screen areas for example, when you are viewing a bug report, or the system is showing you the user interface features of applications. Place the cursor on the area you want to capture or record and hit the 'record' button yes it is that simple to use. Peek can be also utilized on your system for creating Mp4 videos, or GIF animations.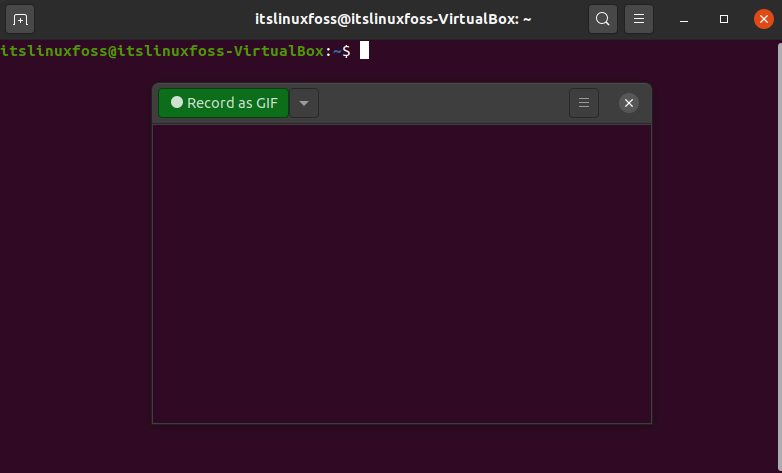 If you want to have 'Peek' on your Ubuntu 20.04, write-out the following command on your terminal.
$ sudo apt install peek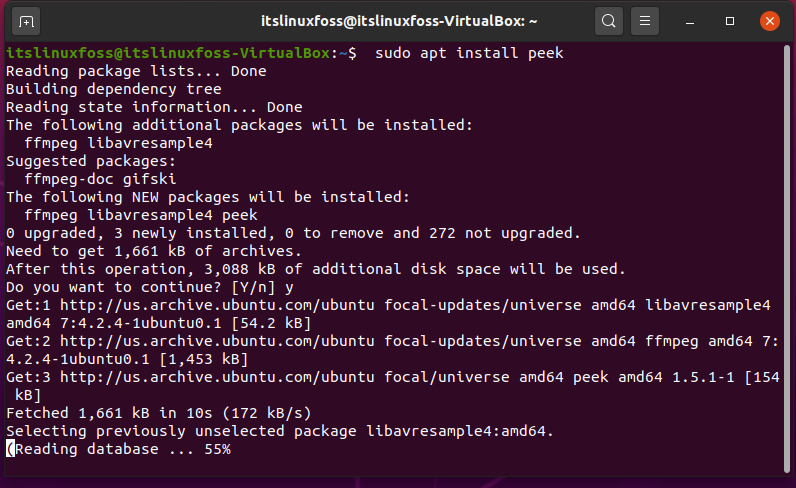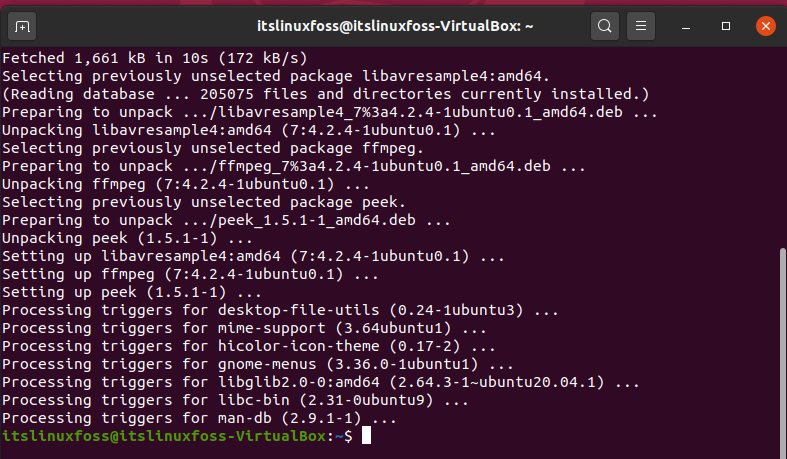 Now open it using the activities search bar.


Conclusion:
Screen recorders are one of the most underrated tools in the software industry. We cannot deny the fact that they can be listed as the most essential core tools that every system must-have. In this article, we have the top Screen Recorders for Ubuntu 20.04. Furthermore, we have also shown you the installation methods of these applications.