Debian is a free operating system and is used by millions of people across the globe. It is the building block or the foundation of many distributions like ubuntu. To add further, this is the most versatile and stable Linux distribution one can find out there.  Debian 1.1 which was named Buzz was first released in 1996. Since then it has come a long way.
Debian 10.10(Buster) was released in 2019 and after two years Debian 11 is released. It is named Bullseye. It is supported for the next five years and is a stable Debian version.
Let's look at what's new in Debian 11 "Bullseye" in this article.
New Theme
When you install and run Debian 11 the first thing you will notice is the new theme which is called Homeworld. It is created by Juliette Taka. You will notice many deep blues and simple yet eye-catching geometric shapes.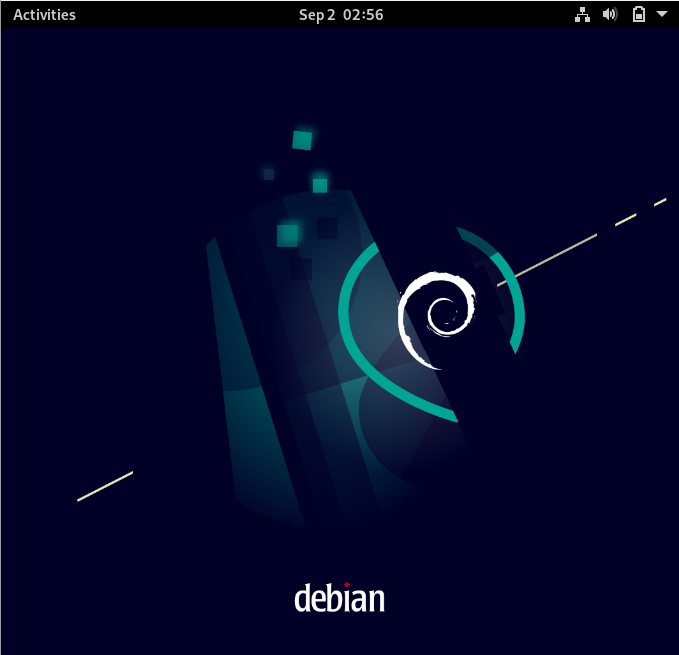 This eye-catching theme will be seen everywhere for example the login screen, Grub menu, or even the installer. Below is the screenshot of the login screen:
Kernel Upgraded
The kernel 4.19 in the Debian 10 (buster) version is updated to 5.10 LTS. That's a huge jump. No?
Now that we know what kernel version Debian 11 is using, let us explore what it means. When you have a new kernel version, it means that you have better hardware support.
This will automatically improve performance. It will also have bug fixes as well as efficient use of our resources.
Package Updates
Another feature which is in the Bullseye is the updated package base. Almost 50% of the packages are upgraded from the previous version i-e Debian 10. To talk in numbers then in Debian 10 there were a total of 59551 packages whereas in Debian 11 there are over a total of 11294 packages. Around 42821 Software packages also have newer versions. Apart from this some 9519 packages are dumped or removed from the previous distribution.
What does it mean? It simply means that now we will see newer versions of our fav and popular applications like GIMP, LibreOffice, Emacs as well as multiple servers and tools that are related to programming.
Some of the desktop flavors with a newer version in Debian 11 includes:
KDE Plasma 5.20
LXQt 0.16
Xfce 4.16
MATE 1.24
GNOME 3.38
LXDE 11
Printer & Scanner improved
In the Debian Bullseye's version printing and scanning have been improved. It is achieved by improving the SANE and CUPS utilities.
For example, there are printers and scanners which require proprietary drivers. When you are up against this type of requirement it usually annoys you. Especially when other devices like keyboards or mice are connected instantly and without any errors.
It is here where the SANE and CUPS utility upgrades come into action. With these upgrades now we can have a printer or scanner work with our device without the use of specific drivers.
Password security Improved
Another improvement we see in the Debian 11 is that password security has been improved. It replaced the old default encryption algorithm with yescript for the local account passwords. If we see the previous version which was Debian 11 (Buster) it didn't support yescript and used SHA-512.
ExFAT Filesystem support
If you have used Debian 10 then congrats. You don't need an exfat-fuse package anymore. Debian 11 supports the exFAT filesystem as it has Linux Kernel 5.10. The exfatprogs package will now help in creating our very own exFAT partition.
Conclusion
Debian 11 (Bullseye) is released on 14 Aug 2021 with 50k+ package updates. We can see that it is for a reason called a "universal operating system." The versatility and stability make it a very popular operating system.
In this article, we saw what's new in Debian 11 "Bullseye". By knowing all the new features and the eye-catching theme, I am very excited to start using Debian 11. And I know you are too.

TUTORIALS ON LINUX, PROGRAMMING & TECHNOLOGY