Discord bot comes in handy when the user needs to manage the server activities. There are many Ai-generated bots available online that are added to the server based on the user's needs. Fibo is a multi-purpose Discord bot (also named Specify bot) considered for the services like setting reminders, vote tracker, boost tracker, welcomer, and tickets.
This post will cover the step-by-step instructions for adding the Fibo bot in Discord.
How to Add Fibo (Specify) Discord Bot?
The support Fibo(Specify) bot is user-friendly and convenient to use. To add a Fibo bot on Discord, check out the subsequent instruction.
Step 1: Invite Fibo
Open any browser, approach Fibo's official website, and click on the "Invite Me" button: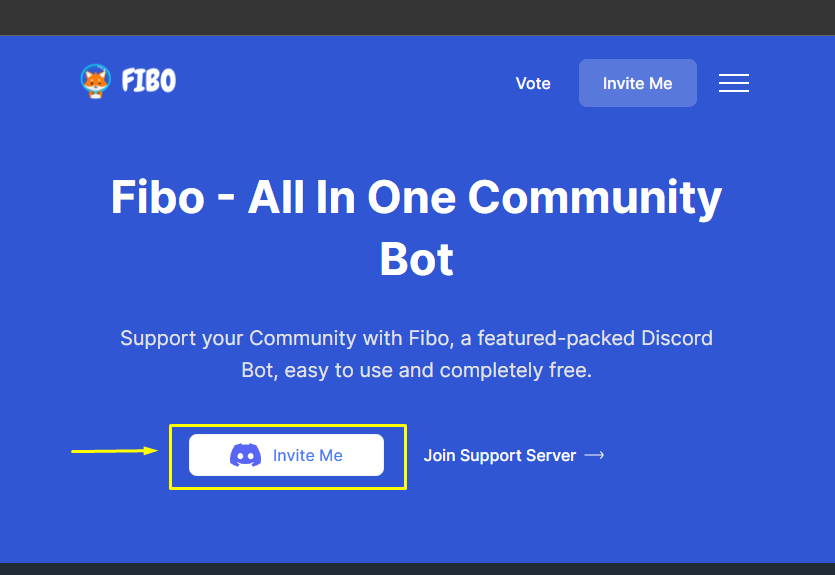 Step 2: Server Selection
Afterward, the user will be landed on the server selection, choose the preferred server from the "ADD TO SERVER" drop-down, and hit "Continue":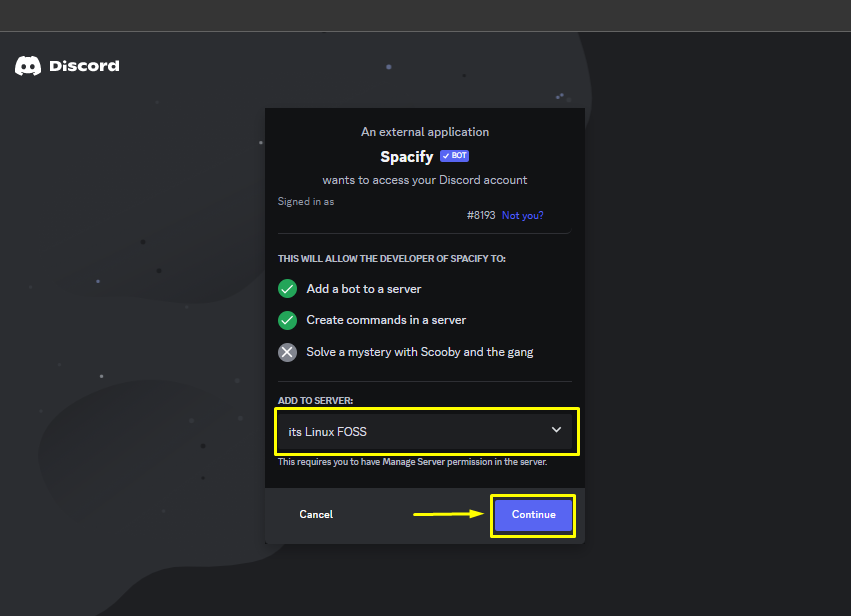 Step 3: Authorize Permission
The next step is to grant the required permissions by marking the respective checkboxes and pressing "Authorize" to proceed: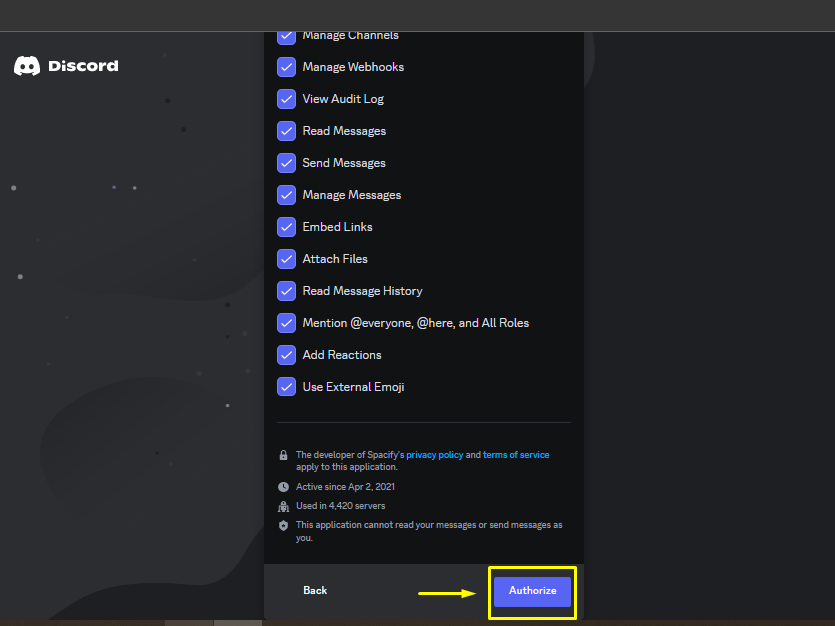 Step 4: Confirm Captcha
Lastly, mark and Confirm the captcha to add the Fibo bot: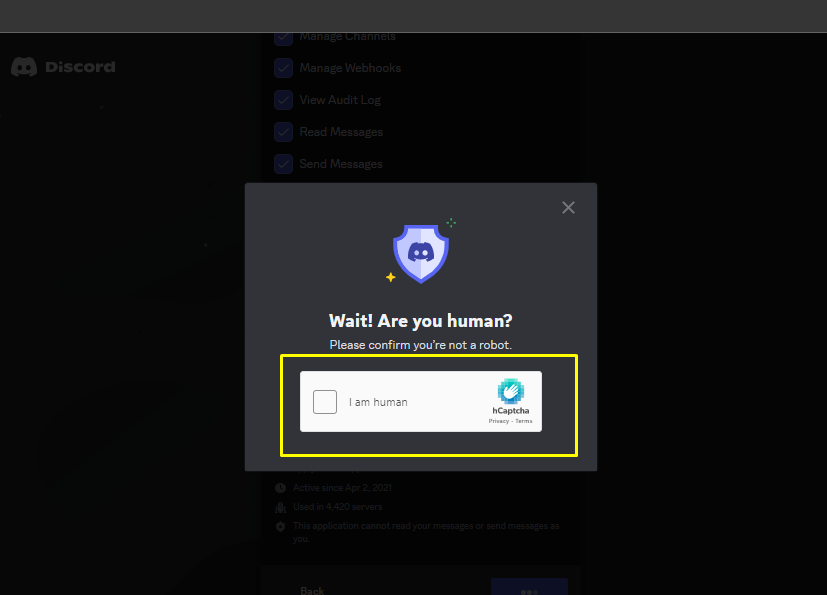 By validating the above captcha, the bot will be accessible on the server.
Step 5: Verify the Results
To verify whether the bot is added or not, launch Discord, go to the targeted server, and check out the availability of the bot in the member list: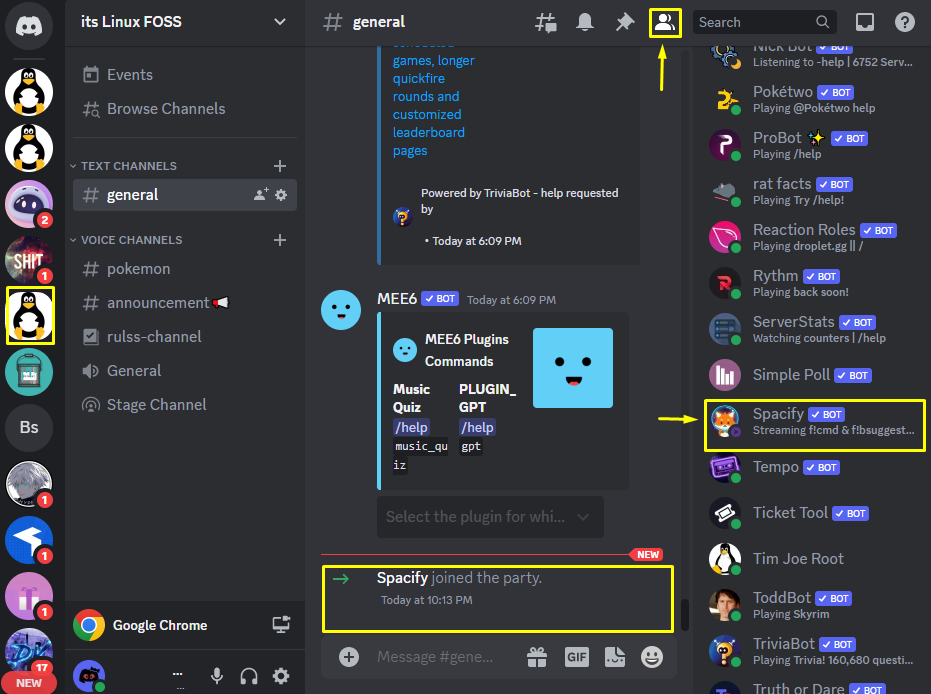 How to Set Reminders Using the Fibo (Specify) Discord Bot?
To set the reminders using Fibo(Specify) bot, stay connected with the given instructions.
Step 1: Enter Command
Access the respective server and type the "/remind" and choose the "/remind create" command from the given list: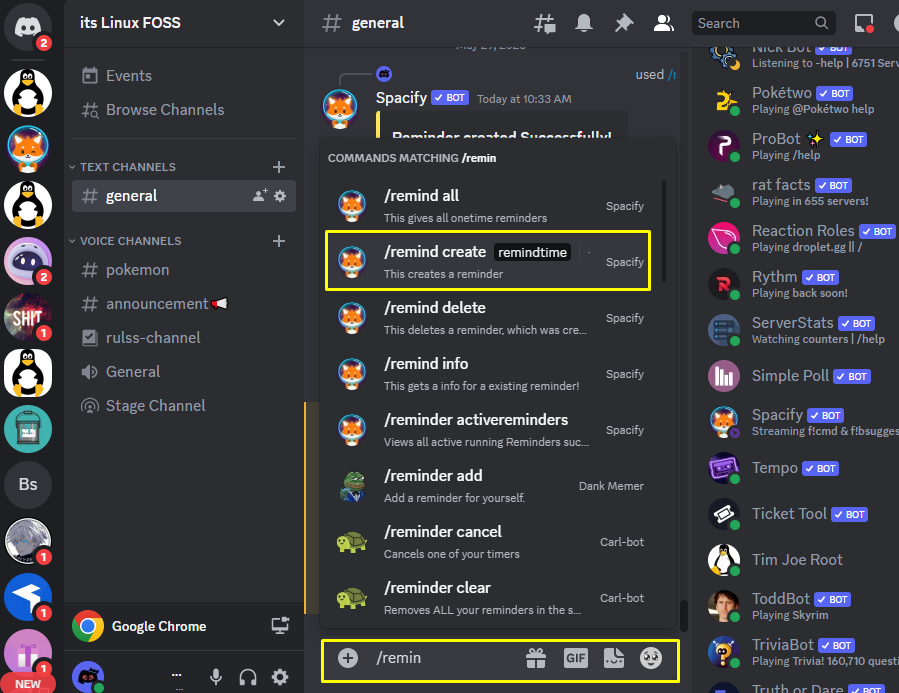 Step 2: Enter Reminder Time
Next, provide the reminder time along with the specific description and press Enter:
/remindtime <your message or status>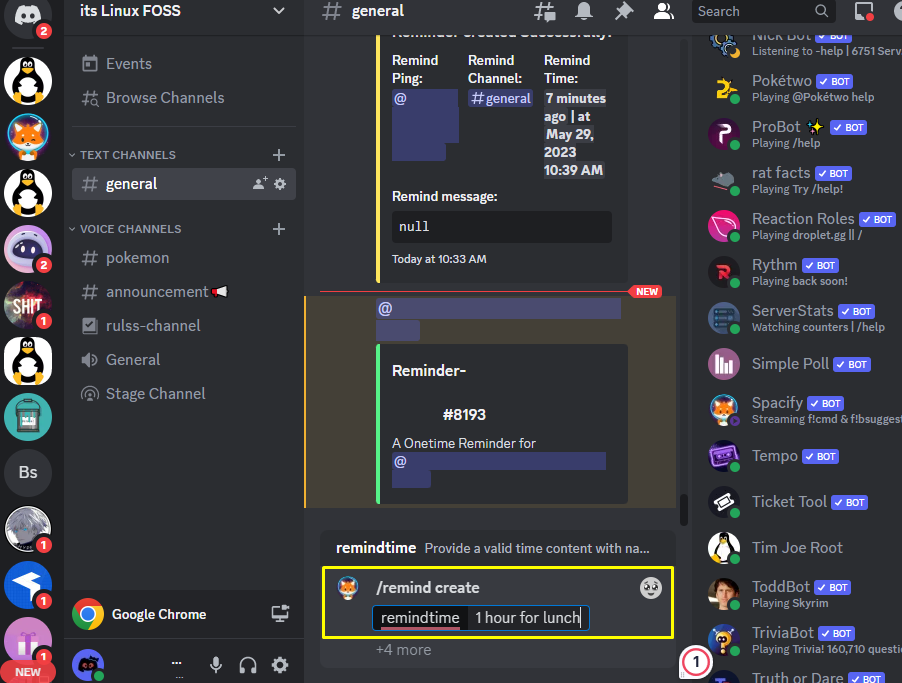 Step 3: Check Results
By performing the above operations, the reminder will be set: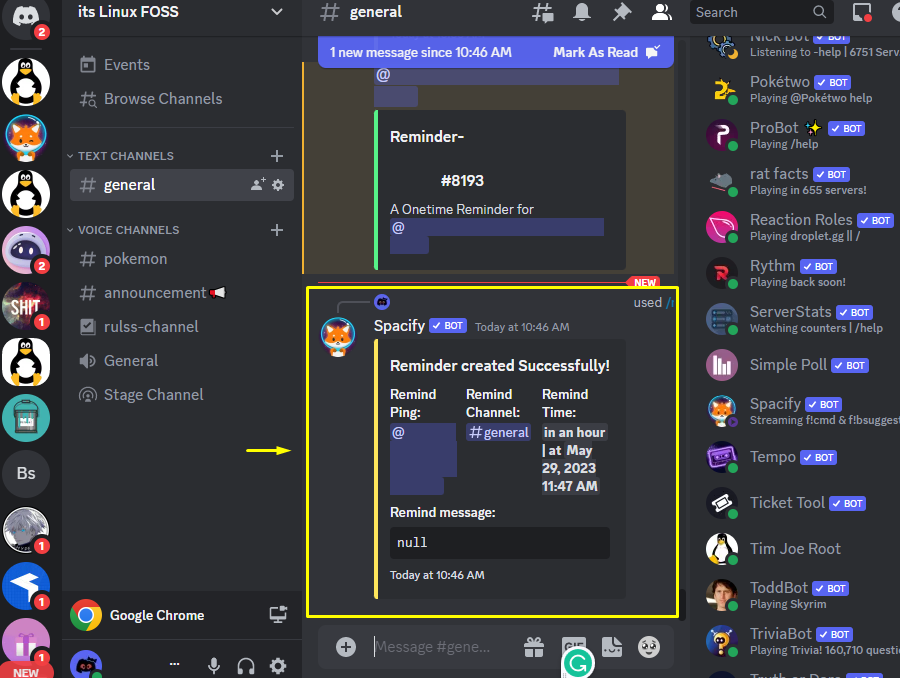 We have covered a detailed guide for adding the Fibo bot in Discord.
Conclusion
To add the Fibo bot in Discord, catch up on its official site and invite it to the server by pressing the "Invite Me". Select the targeted server from the given "ADD TO SERVER" drop-down. Authorize the required permissions for the Fibo bot and validate the appeared captcha. For verification, go to the server and check the presence of the Fibo bot in the member list of the server. This write-up has uncovered the method to add the Fibo bot in Discord.