Debian is the popular distribution of Linux which is used by the developers for the development of the purpose of different software. Debian released its latest version in October of 2020 that is known as Debian Bullseye as well as Debian 11, and it is enriched with many advanced features and packages as compared to Debian Buster. In this follow-up, we will review the latest version of Debian and will check out what's new in it.
Performance
The performance of the Debian Bullseye is a bit faster than its older versions and other distributions of Linux including Ubuntu, one of its reason is that its Kernel is upgraded from 4.90 to 5.10, which not only enhance the performance but also improves the security and reliability of the operating system.
GNOME
The GNOME of the Debian 11 has been improved to 3.38.5 which is eye-catching and other than it, the Tweaks and Extensions are installed in the default package. There are cool wallpapers already in the library of Debian 11 but you can install other themes as well by simply enabling the User themes.
Other than the GNOME, KDE Plasma 5.20, Mate 1.24, and Xfce 4.16 are included in the default packages of Debian Bullseye. These i386, amd64, arm64, mips64el, ppc64el, and s390x hardware architectures are supported by the Debian 11.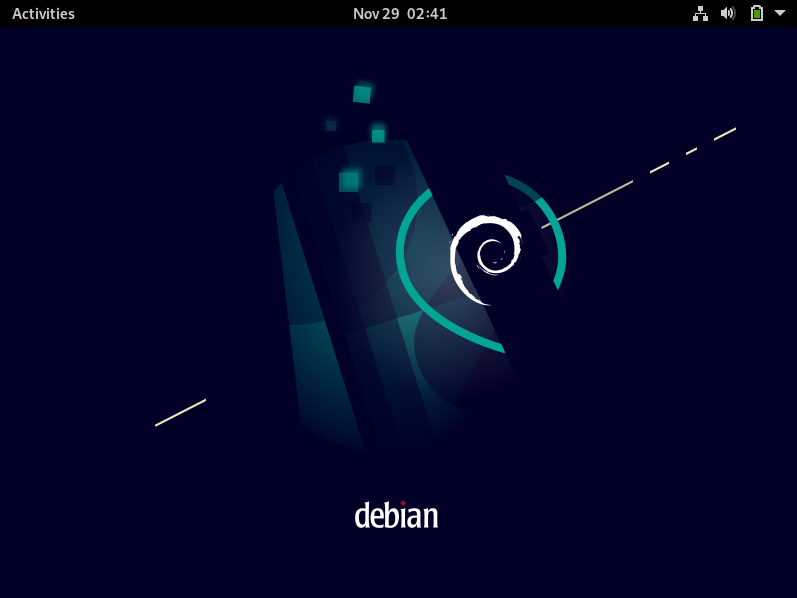 Package manager
The package manager of Debian 11, apt package manager, includes more than the 58000 packages repository which is more than the package repository of Debian Buster. Other than it, updates of the many packages like LibreOffice Suite to 7.0, and Calligra to 3.2 are available.
Printing and scanning drivers
CUPS, ipp-usb,  and SANE utilities are installed in Debian 11 for the pre-installation of the drivers of printers and scanners. You just plug in the hardware of these devices (except some special devices) and can start to use them in Bullseye.

Installation
The installation of Debian 11 is quite simple, visit its official website and download the ISO image file according to the operating system that you are using. Make a bootable USB using BalenaEtcher and turn on the computer. Go to the BIOS option, boot from USB, and install Debian 11 from USB. Or click here for a step-by-step installation guide of Debian 11.
Conclusion
Debian 11 supports a good range of hardware architectures, exFAT, and many updated packages in its repository. The Debian buster users facing some security issues like Buster supports the SHA-512 but does not provide the support for the yescrypt, Bullseye does so.  In this write-up, we have discussed the new features which are introduced in Debian 11 or Debian Bullseye, the new Linux users and in fact, the old Debian users must be loving the new release of Debian 11.