Signal
Nowadays, Signal is popular among other messaging apps due to its security and end-to-end data encryption. It is an appropriate alternative to Skype, WhatsApp, iMessage, Facebook Messenger, and SMS. It is freely available for all users of iPhone, Android, and iPad. Not only for smartphone users, but Signal also has a Desktop Client for Linux, Mac, and Windows Users. It is a messaging application that has the following features: voice calls, video calls, one-to-one messages, groups, file sharing, photos, stickers, etc. Up to 1000 people can be added to a group chat and more than 8 persons are also allowed in video calling. The other amazing thing is that Signal is funded by donations and is developed by a non-profit foundation. It was thrown in the market for the first time in 2013,  but at the start of 2021, it has been preferred by everyone including Twitter CEO Jack Dorsey, Elon Musk. The reason behind this popularity is that people were more concerned about their privacy and Signal overcame the audience's fear, as the Signal handles the conversations in an end-to-end encrypted way. This declares the statement that not even the owners of this application can investigate or monitor the conversations. This also caused the Signal application to be at the top of all the store charts of Apple and Google. The signal is a project that is free and fully open-source. Github includes the project's client application source code and server applications.
Features of Signal Messaging Application
The signal is a non-profitable and independent application. It is not tied to any major technological organization and will never be acquired by anyone. It is based on donations from people.
You can share voice messages, text, photos, videos, GIFs, and files freely. It utilizes the data connection for internet usage rather than forcing you for MMS and SMS fees.
 Signal is an ad-free application with no affiliate marketers.
Stay linked by using group chat functionality with your friends, family, and your colleagues.
You can also use encrypted stickers and create and share your own created ones.
Users can afford crystal-clear video and voice calls with no long-distance charges at all.
Now, let's step-in towards the Signal Installation process on Ubuntu 20.04. Before following the installation guide, make sure that you are working as a 'superuser'.
Installing Signal on Ubuntu 20.04
Method 1: Using apt command
Step 1: Open the terminal by pressing 'CTRL+ALT+T' or search it in the activities. The package list needs to be updated.
$ sudo apt update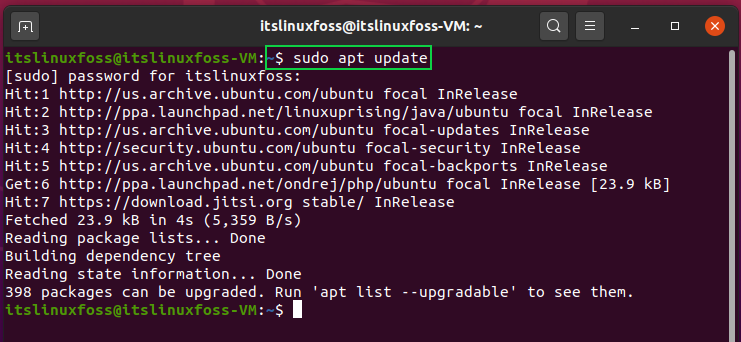 Step 2: Use the given command for signing the Signal application official key.
$ sudo wget -O- https://updates.signal.org/desktop/apt/keys.asc | sudo apt-key add -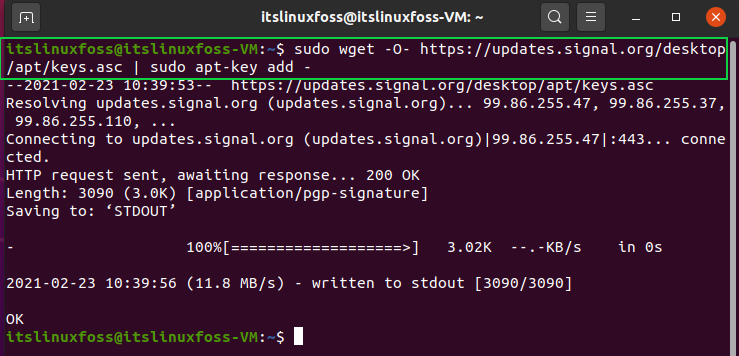 Step 3: Add the repository on your Ubuntu 20.04 by utilizing the given command.
$ echo "deb [arch=amd64] https://updates.signal.org/desktop/apt xenial main" | sudo tee -a /etc/apt/sources.list.d/signal-xenial.list

Step 4: Write-out the following command to Install Signal Messaging Application.
$ sudo apt install signal-desktop

You can also install the whole package using 'snap'.
$ sudo snap install signal-desktop

Method 2: Using Ubuntu Software
Step 1: Open-up the Ubuntu software by searching it manually in the Activities bar.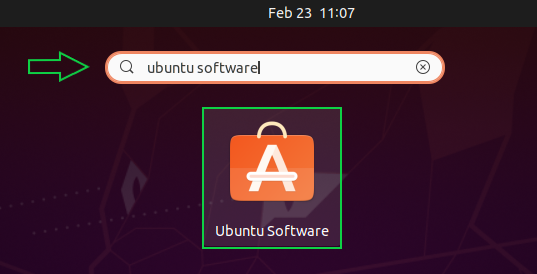 Step 2: Now, open the 'Explore' section and then click on the search button present at the right corner of the window.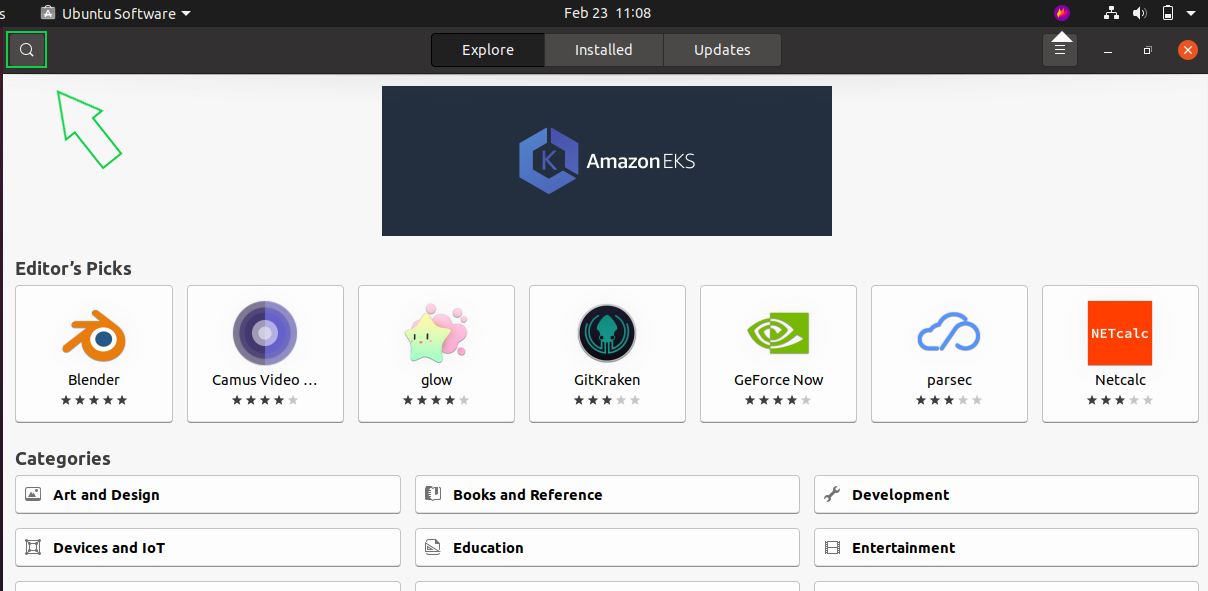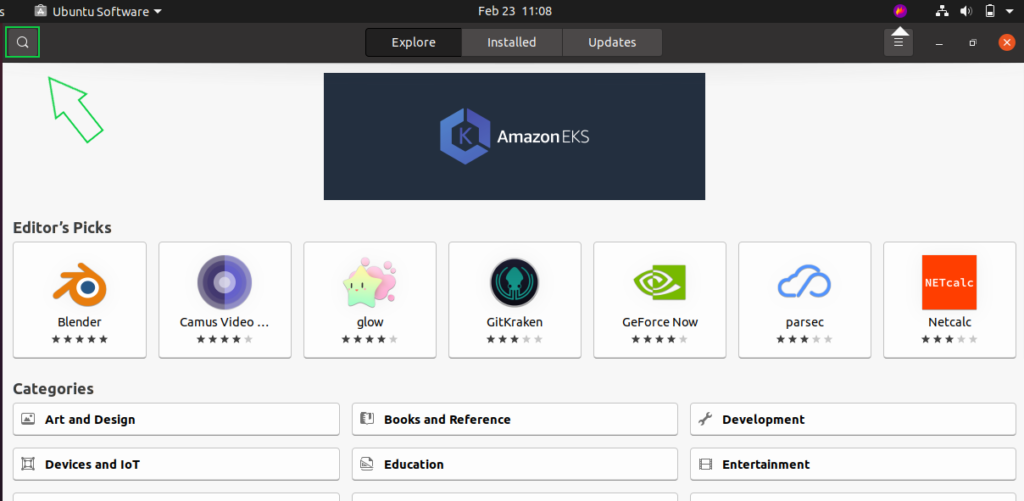 Here search for the 'signal desktop' keyword, and there you go. You will find the Signal application in your search results.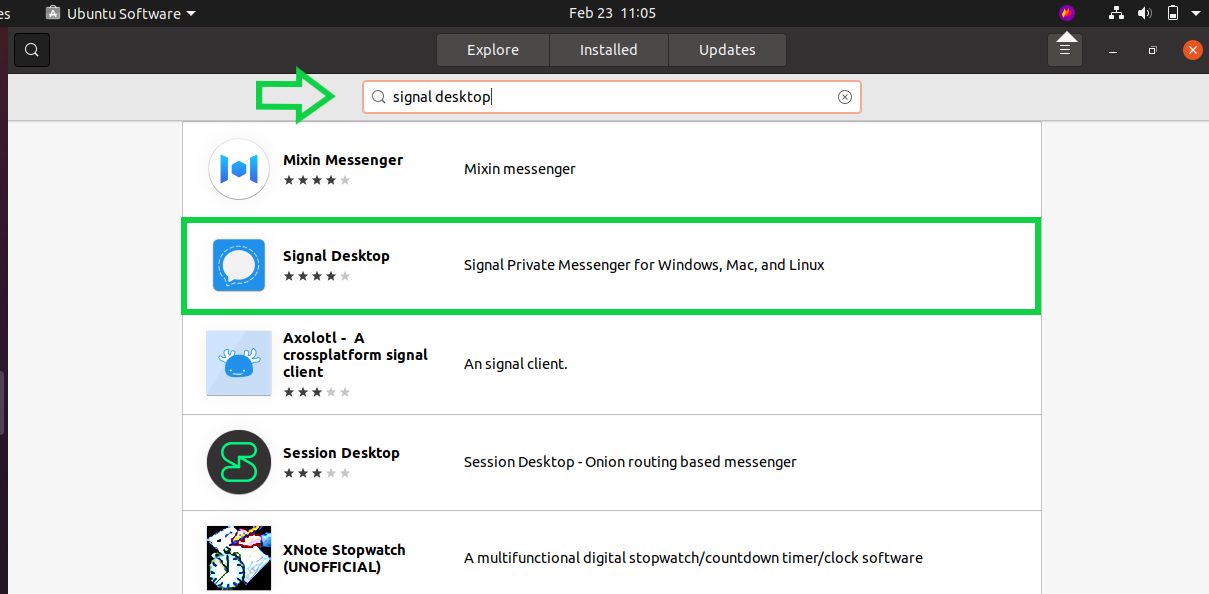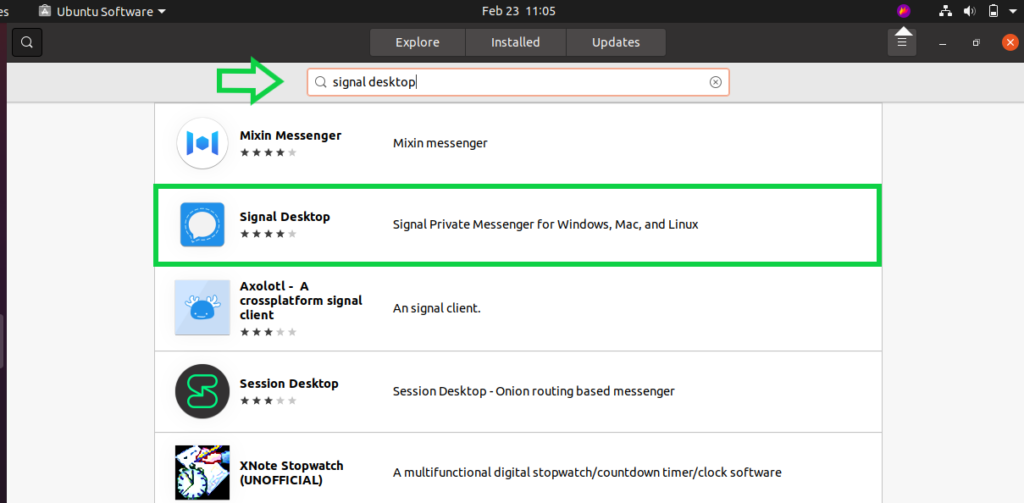 Download the application and Happy chatting!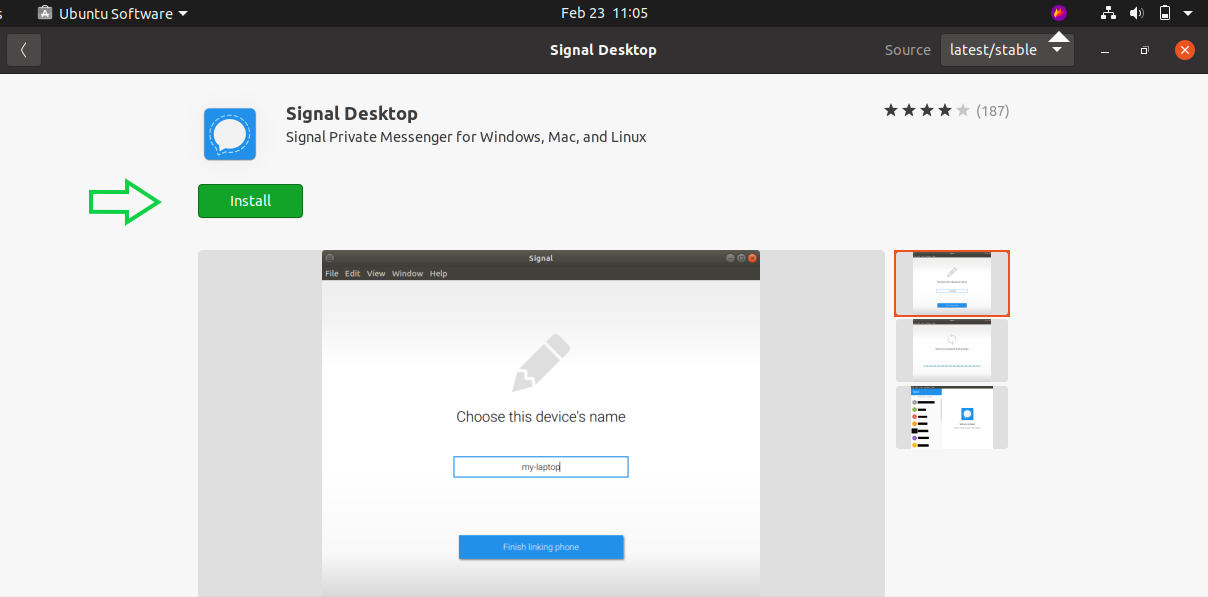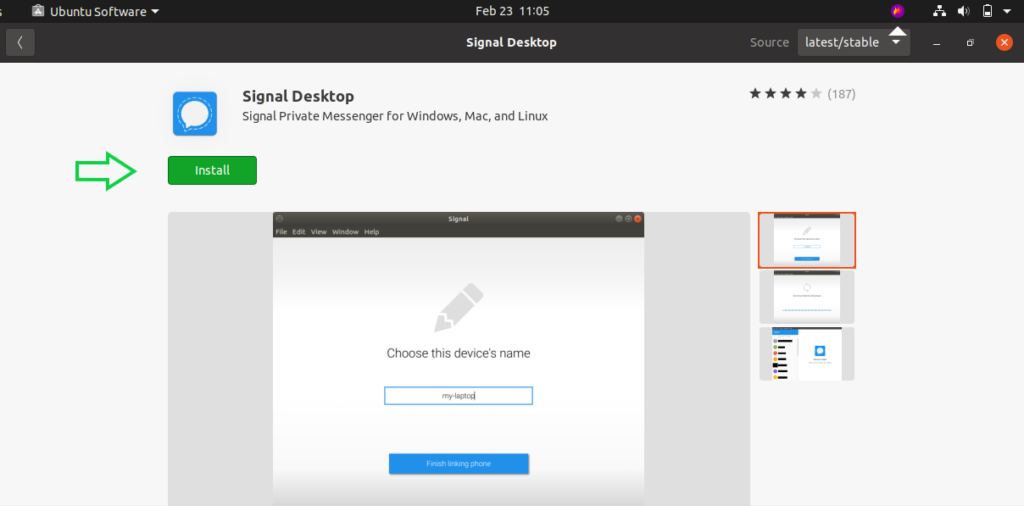 Conclusion:
This article started with a brief introduction to Signal Messaging Application and then it leads you towards its installation methods on Ubuntu 20.04. We have shown you the step-by-step procedure for installing Signal using two methods.