Brave Browser
Brave is a lightweight, privacy-focused browser that integrates the processing of frictionless payments within it, which is excellent. The main drawback is that it is difficult to synchronize bookmarks and other information through several devices. Brave is a strong web browser based on privacy that is built on Chromium. Chromium is a software project free from Google and open-source. Also built on Chromium are Microsoft Edge and Opera.
Which is better, Brave or Firefox, and Why?
I have to say that BRAVE is the winner over Firefox in the mobile world as a developer and a big mobile user. But ONLY when it comes to daily people, here are the aspects that have changed for Brave.
Brave wins almost twice the pace of the new firefox quantum with ghostery by an enormous margin on results (ghostery is a tracker blocker that is installed to keep a fair comparison since brave blocks trackers out of the box)
Brave UX wins! Since it stole the swipe title to switch tabs, easy to close all tabs, usable navigation in the bottom bar, and friendly settings to cover what you don't need.
Out of the box features, 1.Brave wins! Compared to the complex Firefox setup of signing in, obtaining your syncs, configuring your sharing of information, telemetry, and installing ublock and ghostery, it is download and use. It's just a crime issue and details that a teenager (the main smartphone user) doesn't want to deal with.
Compatibility with Android! Believe it or not, due to its running on the same engine as Chrome, Firefox does not work with AutoFill password, or complex sharing in the Android ecosystem as Brave does.
Other commendable features of Brave Browser
This Browser's view is a very futuristic one. If you have regularly browsed the internet for news, you might have noticed that behind the paywall much good content is kept, you need to subscribe to read it. It's bound to change this system. It's difficult to subscribe to anything with so many news outlets there, and the price of buying a single article is currently too high. This may be the first time that a browser is combined with a wallet and currency (BAT crypto).
Speed is another positive thing. The Brave browser is considerably faster than Chrome.
Another amazing function is an inbuilt ad-blocker. By default, Brave blocks the ad without the need to add another extension. The problem is that certain websites will blackout if an ad-blocker is identified. It is possible to open certain websites using other browsers. One can't turn off the functionality of ad-blocking.
Now, let's step-in towards the Brave Browser Installation process on Ubuntu 20.04. Before following the installation guide, make sure that you are working as a 'superuser'.
Installing Brave Browser on Ubuntu 20.04
Step 1: Open the terminal by pressing 'CTRL+ALT+T' or search it in the activities. The package list needs to be updated.
$ sudo apt-get update

$ sudo apt -y install curl software-properties-common apt-transport-https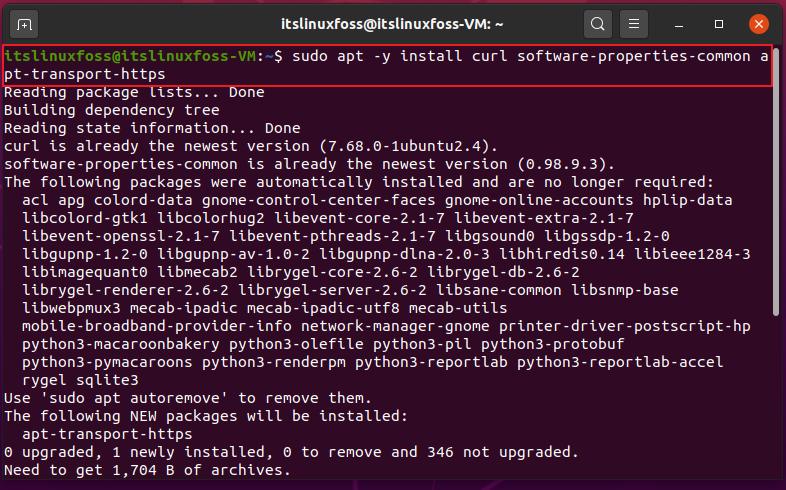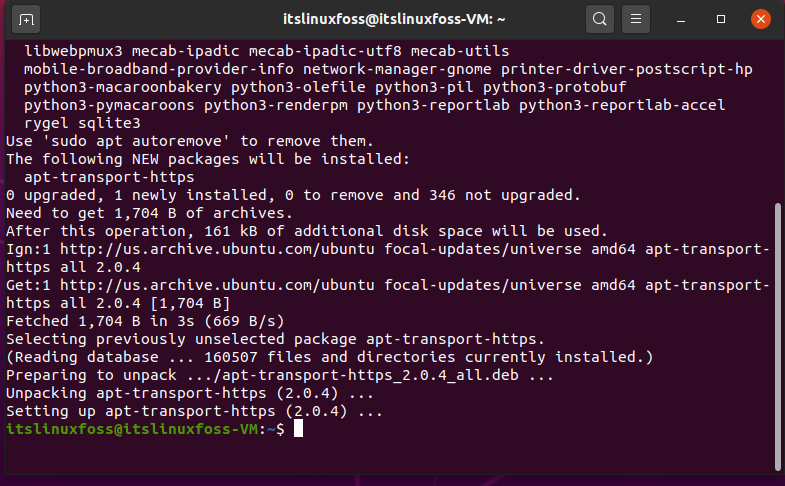 Step 2: Use the curl command to import the GPG key of the Brave repository on your system.

$ curl -s https://brave-browser-apt-release.s3.brave.com/brave-core.asc | sudo apt-key --keyring /etc/apt/trusted.gpg.d/brave-browser-release.gpg add -


$ echo "deb [arch=amd64]  https://brave-browser-apt-release.s3.brave.com/ stable main" | sudo tee /etc/apt/sources.list.d/brave-browser-release.list

Step 3: Again update the packages list.
$ sudo apt update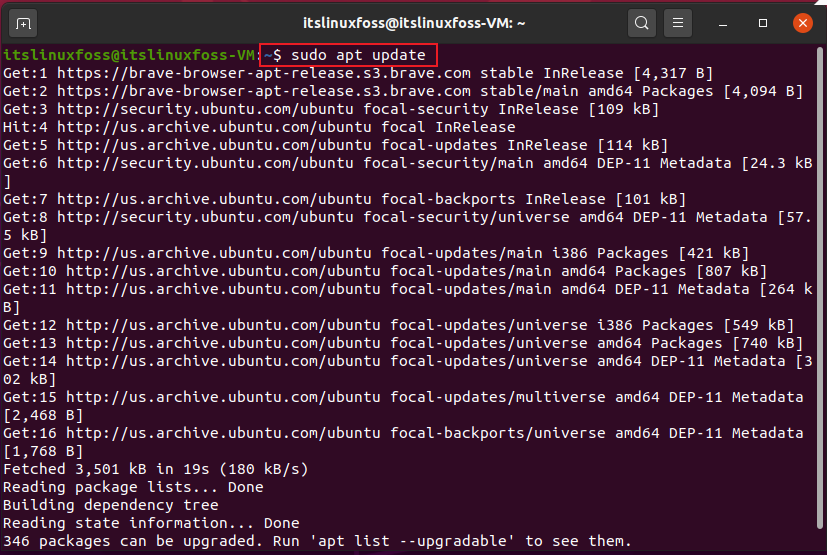 Step 4: Write-out the following command to install Brave Browser on your Ubuntu 20.04.
$ sudo apt install -y brave-browser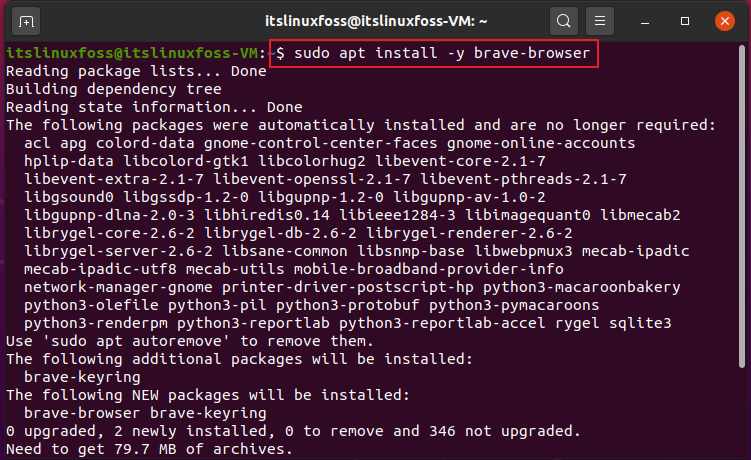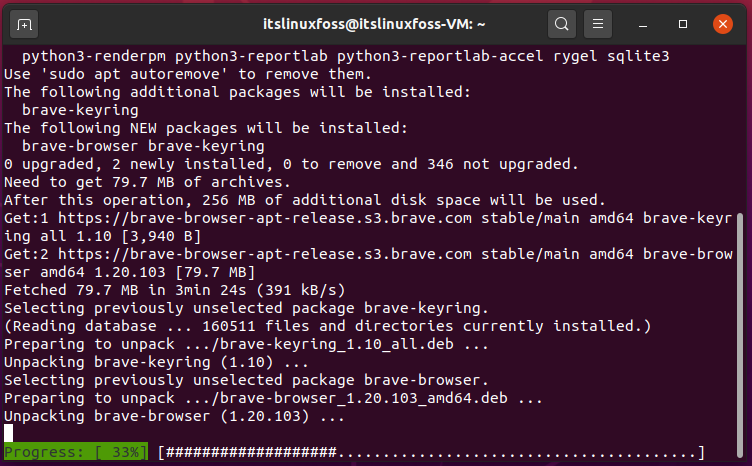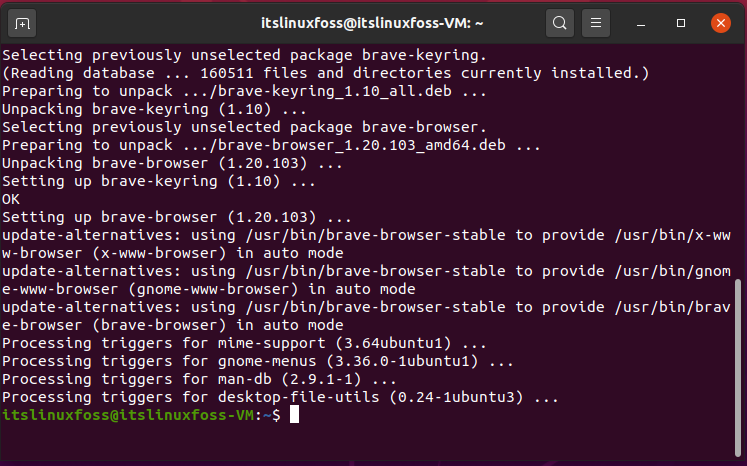 Use the 'Activities' search bar to open the Brave Browser. You can set your default search engine, import bookmarks and other settings on it.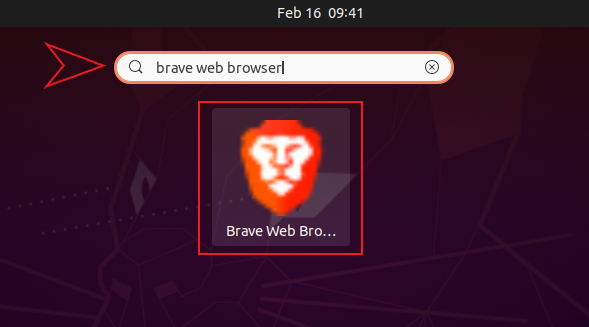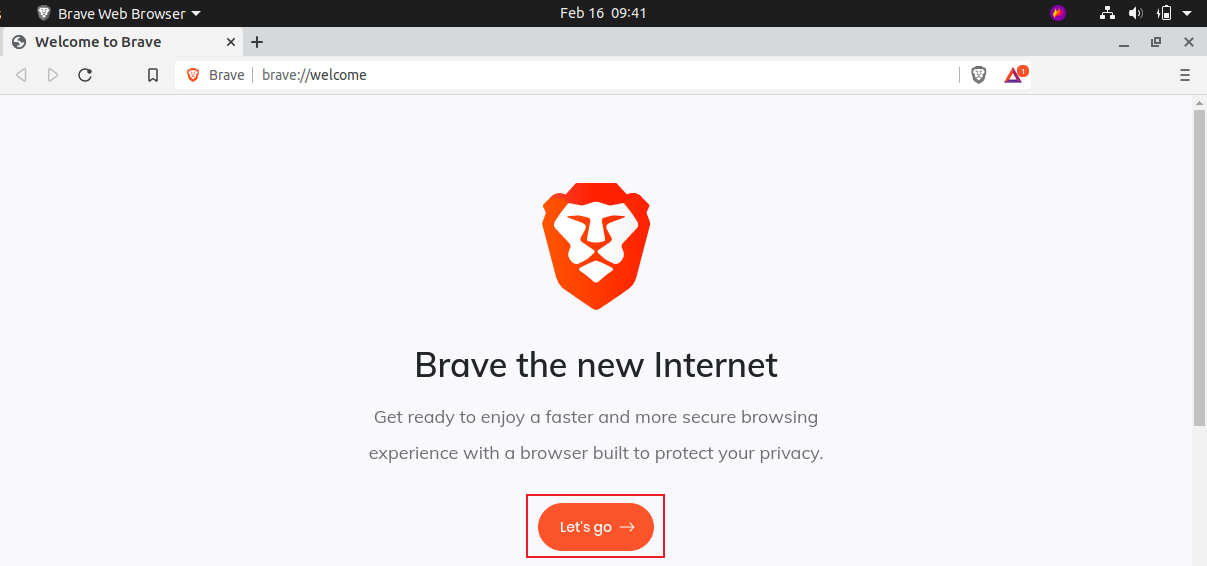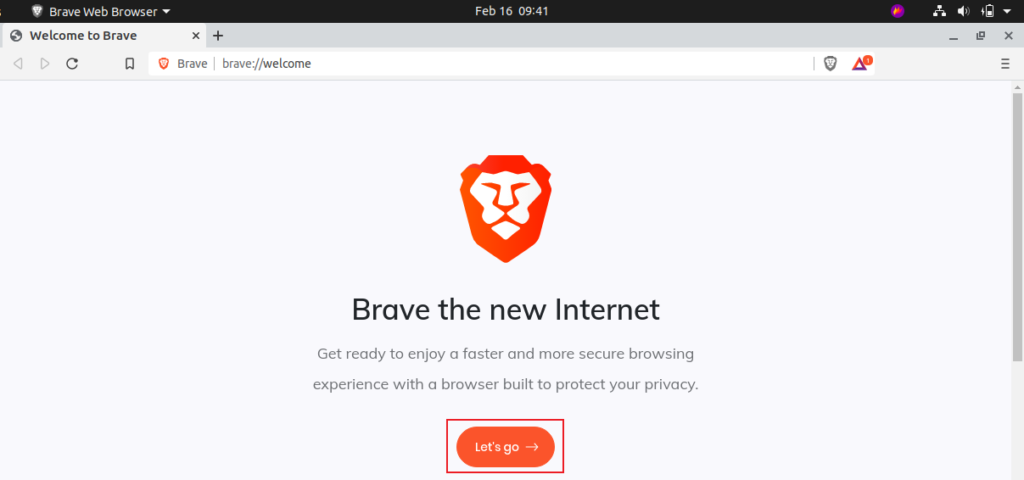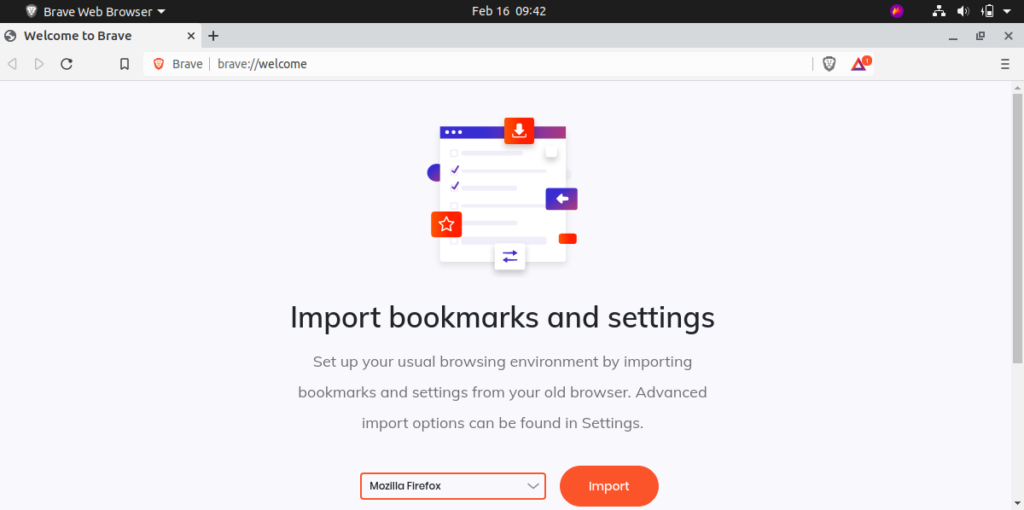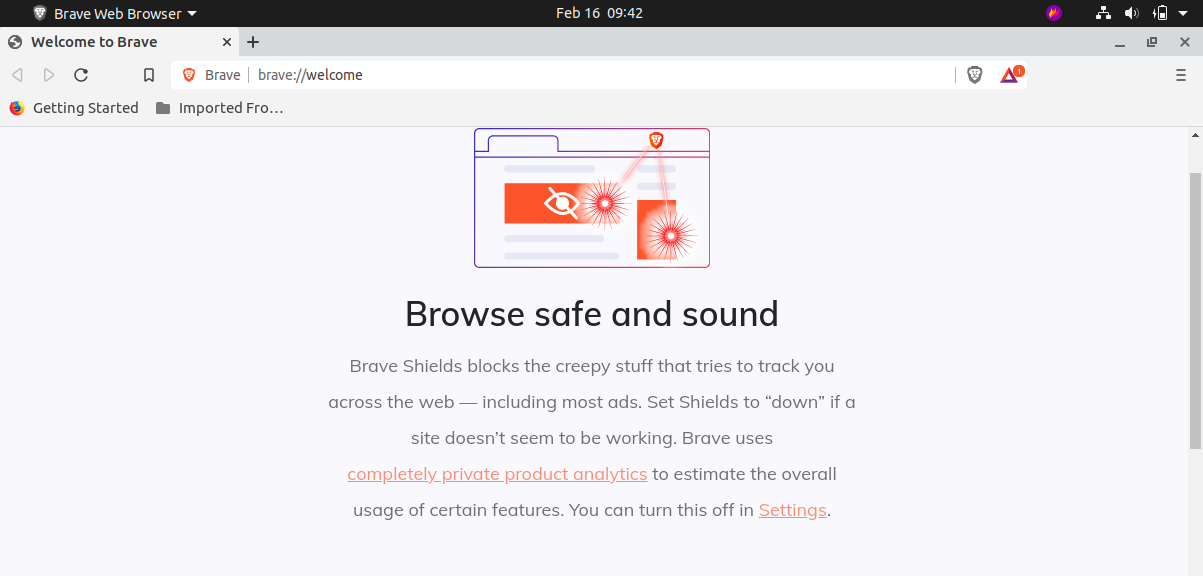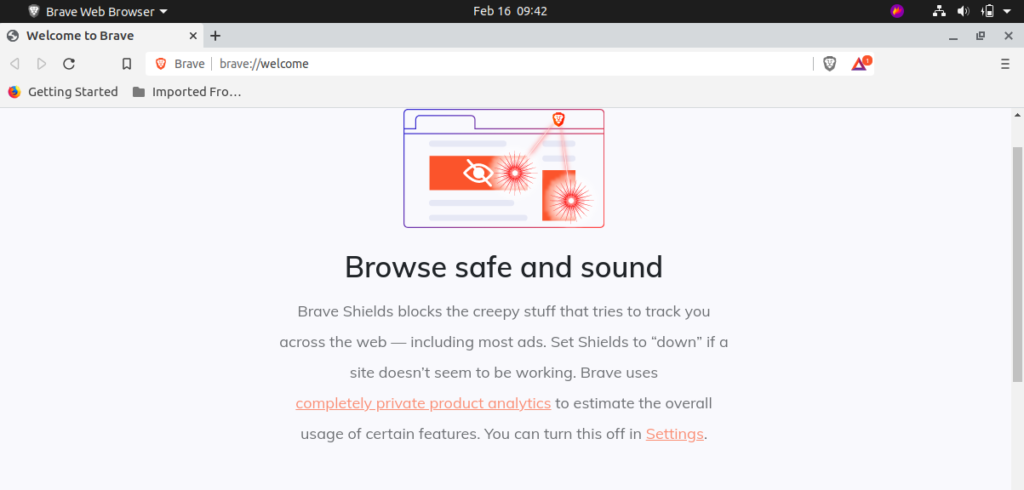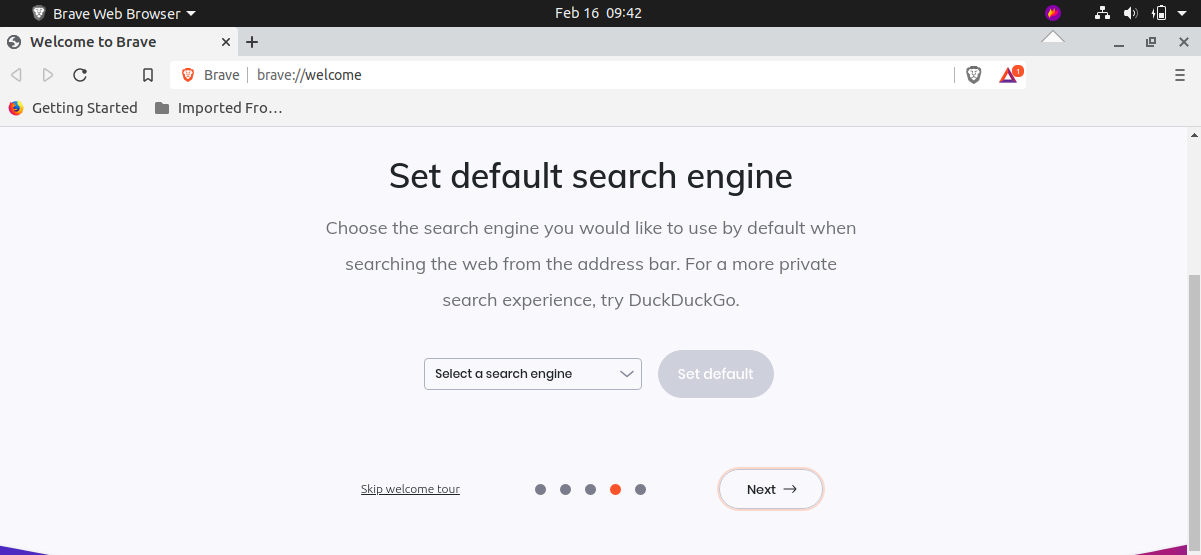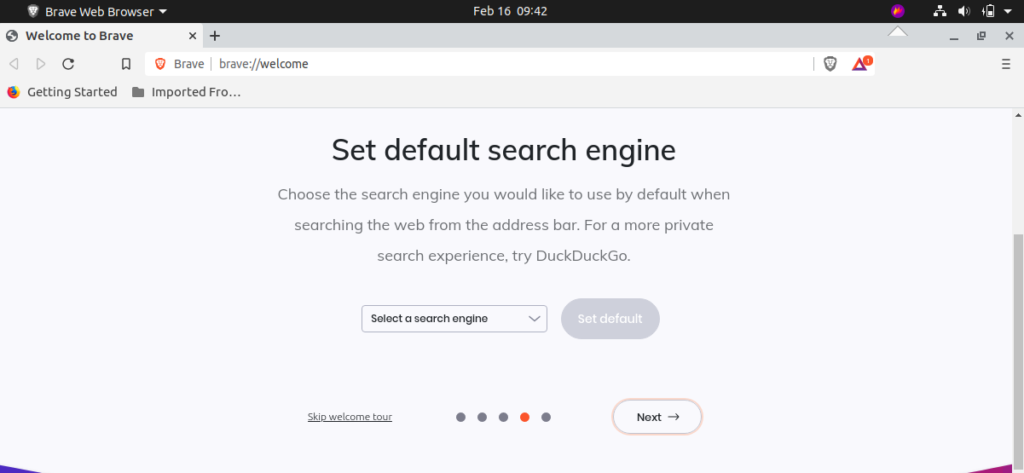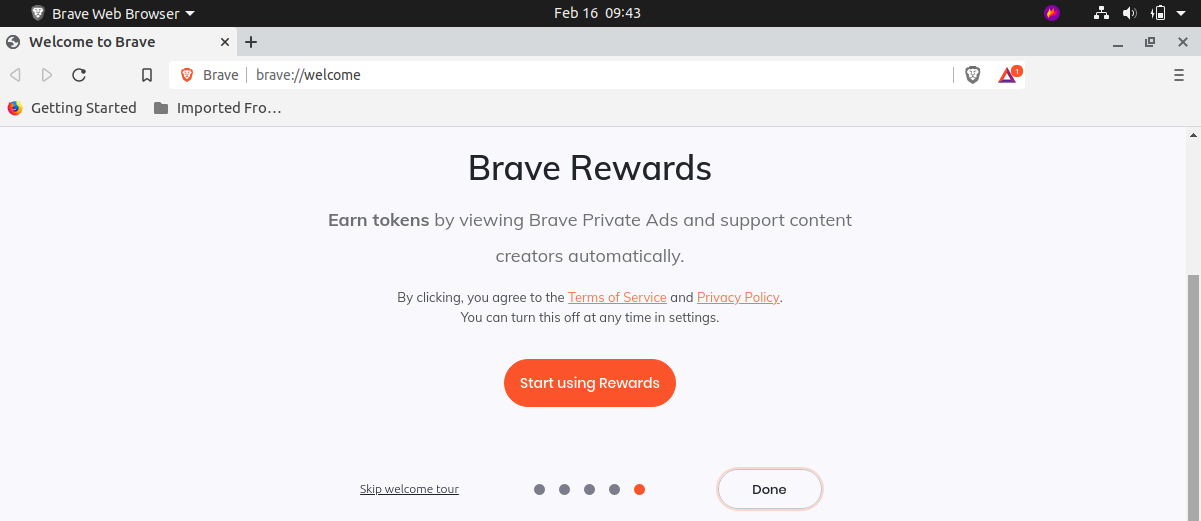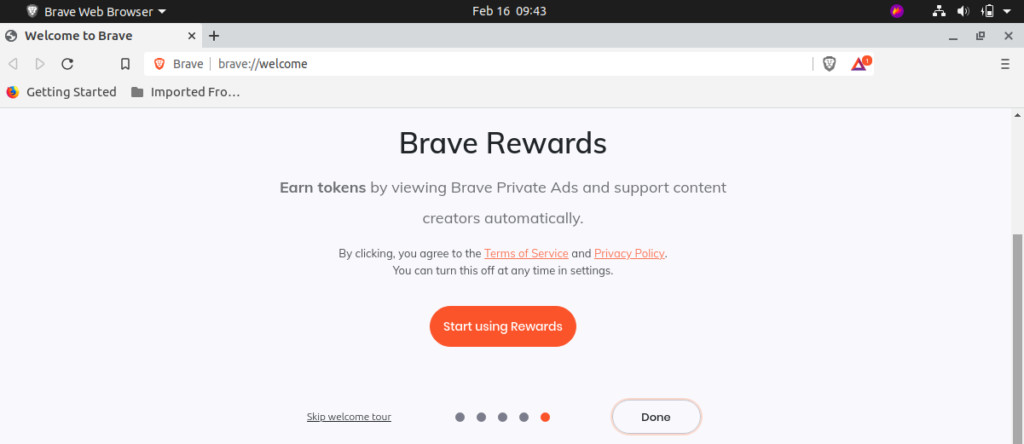 Enjoy Surfing!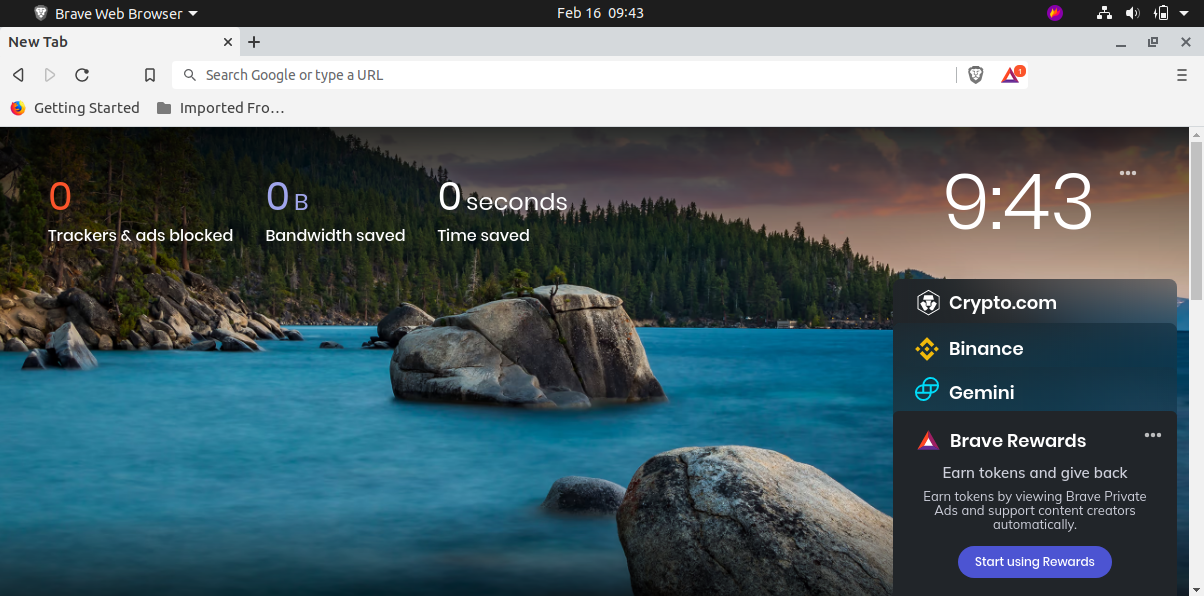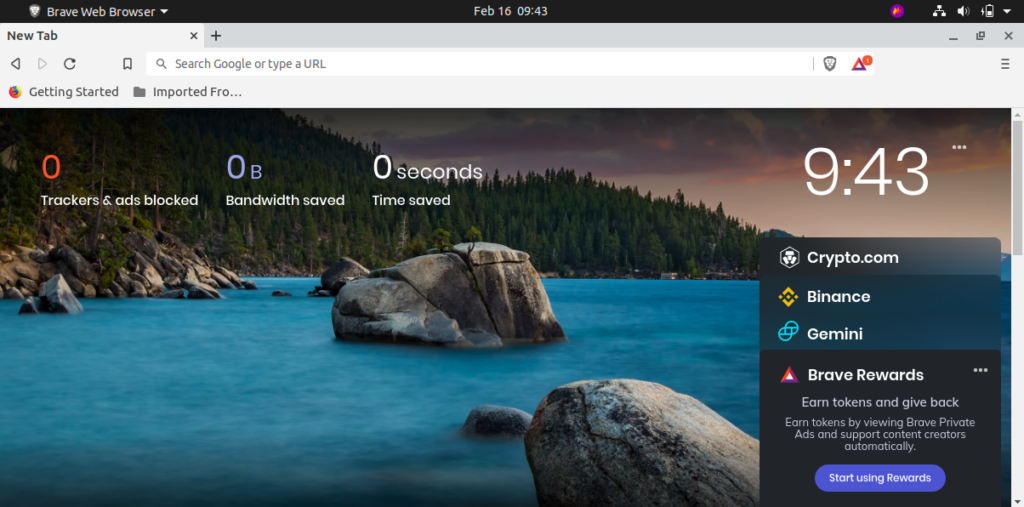 Conclusion:
This article addressed the facts that how Brave Browser is more preferable as compared to other web browsers such as Firefox. We have also provided you its installation guide on Ubuntu 20.04.