Discord application provides various features and settings to customize the user experience, including sound notifications. If a user finds the proper notification when joining Discord voice channels annoying or distracting, then these can be turned off as well. 
A comprehensive guide on how a user can turn off the sound on Discord will be provided in this article.
Understanding Discord Sounds
Discord sounds can be categorized into different types, such as notification sounds, voice channel join/leave sounds, and others. Each type of sound can be managed separately within the Discord settings. By adjusting these settings, you can personalize your Discord experience based on your preferences which will be discussed in the next section.
Method 1: Disabling All Notification Sounds
To disable all notification sounds on Discord, including the sound when joining voice channels, follow these steps.
Step 1: Open User Settings
Open Discord and click on the "Gear" icon to open the user settings at the bottom: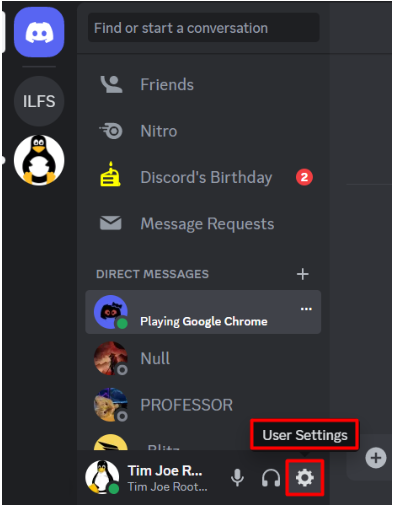 Step 2: Navigate to the "Notifications" Tab
Next, scroll down and navigate to the "Notifications" tab: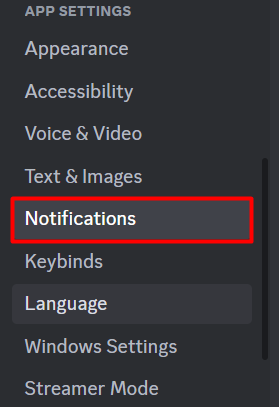 Step 3: Turn On "Disable All Notification Sounds"
Next, scroll down to the "Sounds" section and then turn on the toggle of the "Disable All Notification Sounds" option to turn off all the sounds available on the Discord application: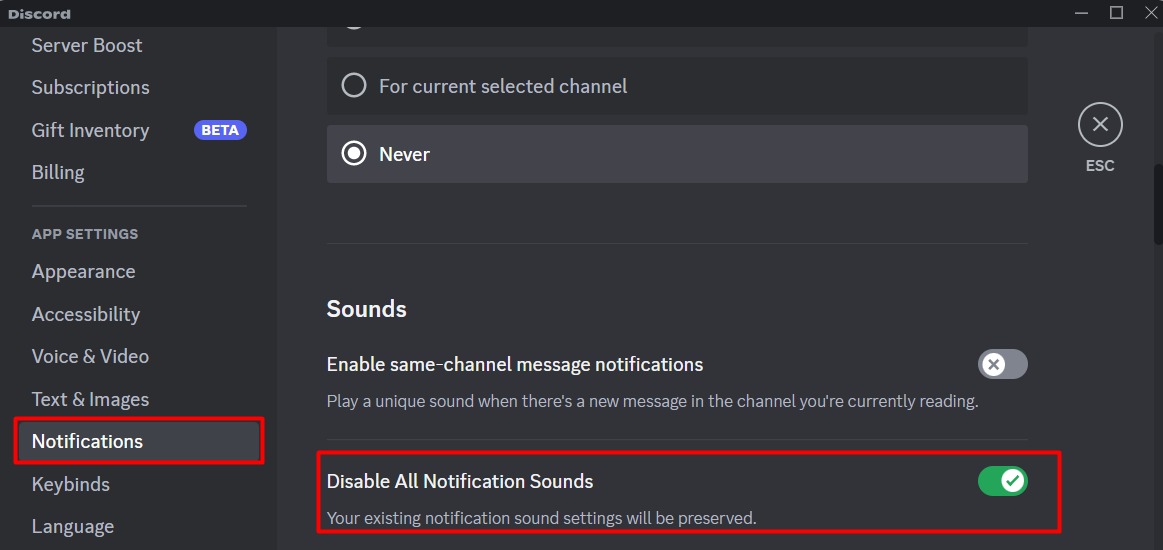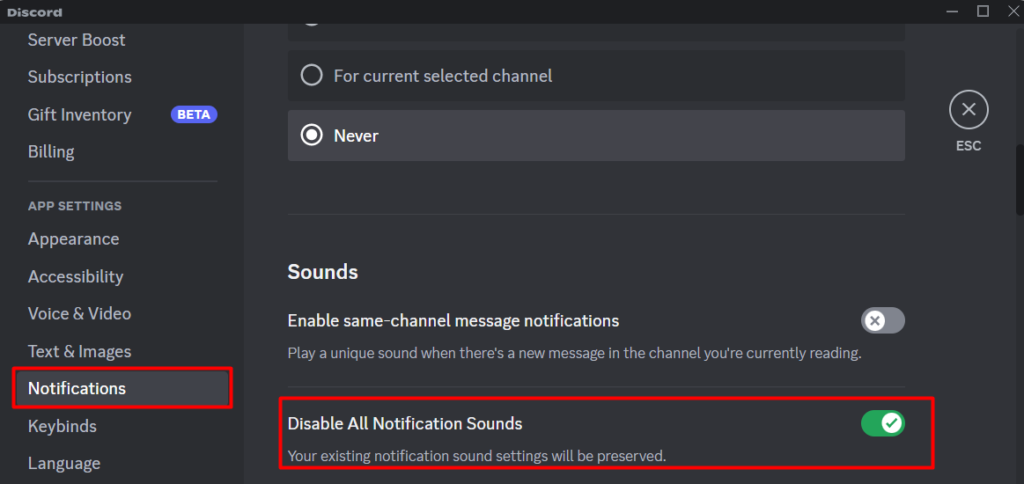 Method 2: Turning off User Join/Leave Sounds in a Voice Channel
It is sometimes very frustrating, especially in large servers, to hear a sound every time a user joins or leaves a server. So, a user can turn off those sounds as well by going into the "Sounds settings" under the "Notifications" tab. 
Next, scroll down and disable the "User Join" and "User Leave" options to turn them off completely: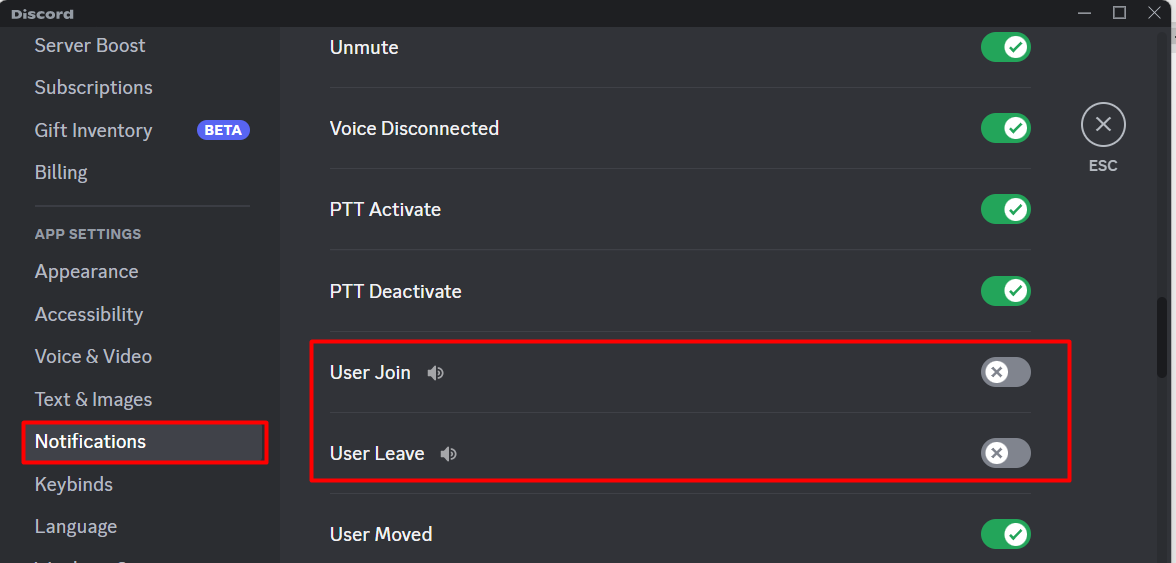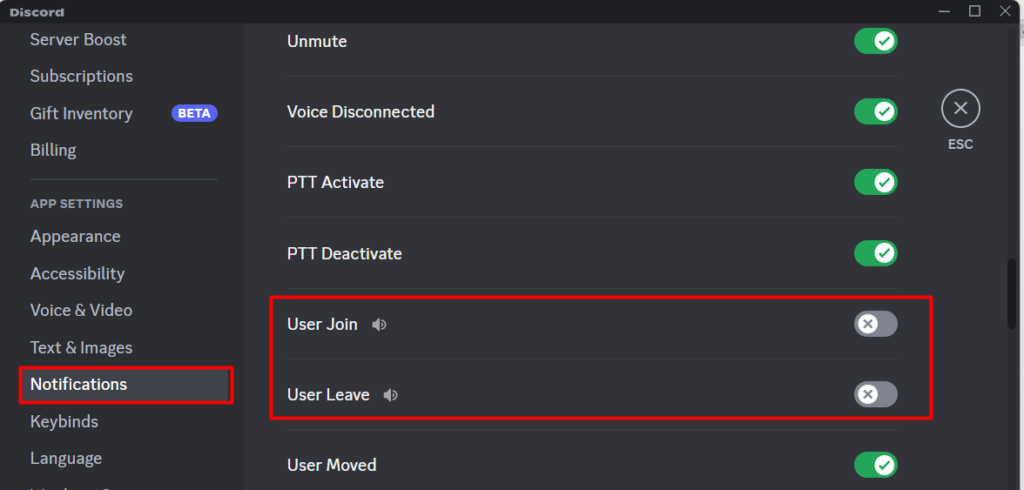 A user can check other sound-related options as well and adjust them as per their choice.
That's all on the guide "How to Turn Off the Sound When I Join Discord?"
Conclusion
Customizing the sound settings on Discord can significantly improve user experience and reduce distractions while using the platform. A user can either disable all of the notification sounds or can also some specific ones, based on their preference. To do that, a user needs to go to the "User Settings" and then the "Notification" settings. Lastly, scroll down to the "Sound" settings and then adjust the sound settings according to preference. This blog has provided the method to turn off the sound when joining Discord.