PeaZip is a file handler application that is open source and free to use. It is a file archiver that contains file compression and encryption capabilities.PeaZip can replace well-known software like Winzip, WinRar, and others. It is compatible with both Windows-based and Linux operating systems such as Ubuntu 22.04 GZip, RAR, ZPAQ, Brotli, and other archiving and compression formats are supported by Peazip.
The technique for installing PeaZip on Ubuntu 22.04 will be covered in this article. So, let's get started!
Installation of PeaZip on Ubuntu 22.04
PeaZip can be installed by Debian PeaZip setup that is placed on the official PeaZip website. Follow the below-mentioned step for downloading and installation of PeaZip.
Step 1: Download the PeaZip setup file
First of all, visit the official website of PeaZip and download the required set up file: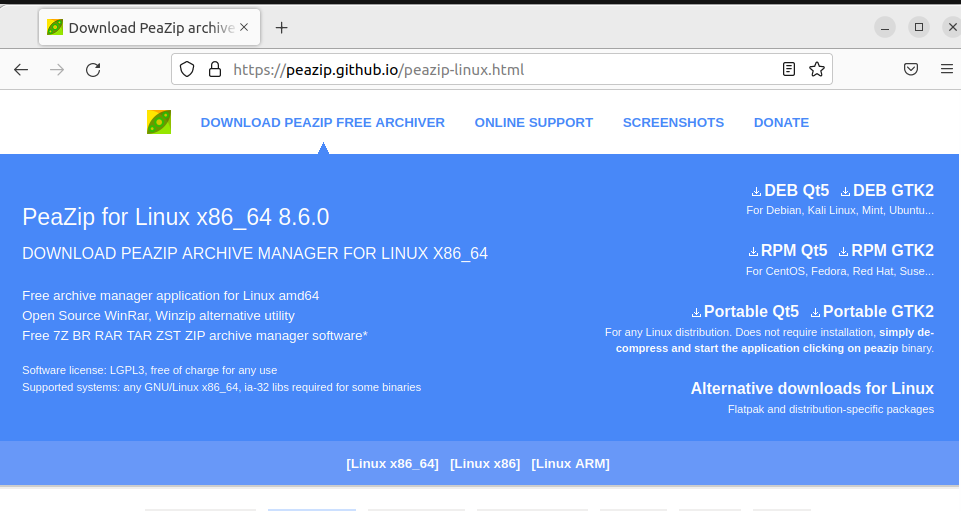 Next, click on "DEB GTK2" to download for linux version "DEB GTK x86_64 8.6.0" for your Ubuntu 22.04:


As soon as the selected package gets downloaded, it will be placed in the "Downloads" folder of your Home directory:

Step 2: Update packages
Next, open a terminal by utilizing the shortcut key "CTRL+ALT+T" and update the system packages using the below given command:
$ sudo apt update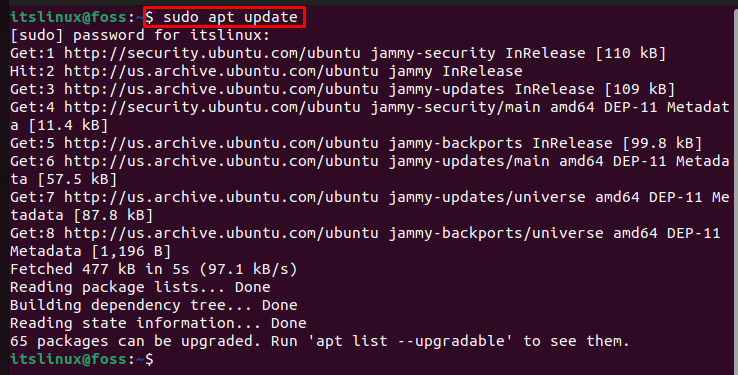 Step 3: Install gdebi-core package manager
To install and setup PeaZip on Ubuntu 22.04, we have to install gdebi package manager by executing below given command:
$ sudo apt install gdebi-core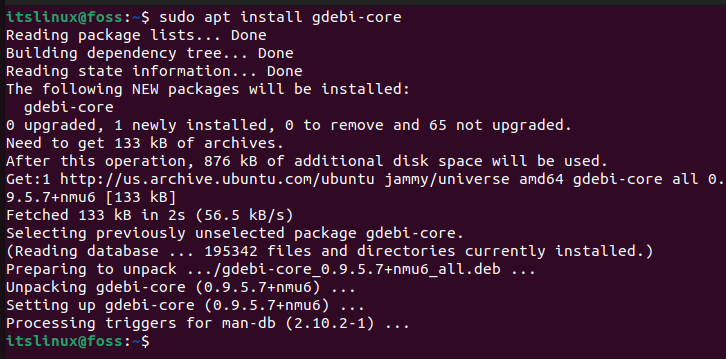 Step 4: Installing PeaZip on Ubuntu 22.04
In the next step, we will install PeaZip using the downloaded package. For this purpose, open the "Downloads" folder from the directory as shown below: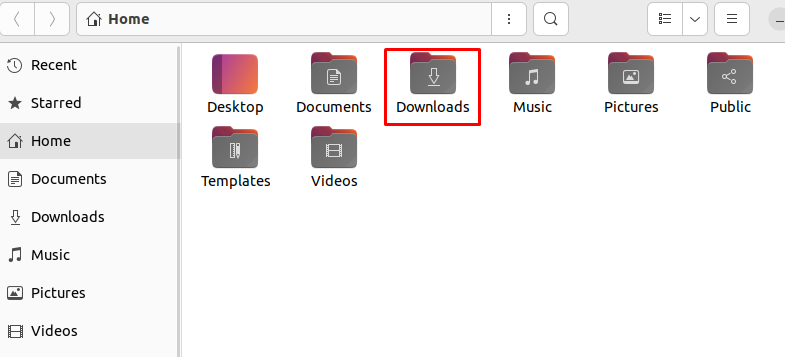 Locate the "peazip_8.6.0.LINUX.GTK2-1_amd64.deb" folder in the Downloads directory: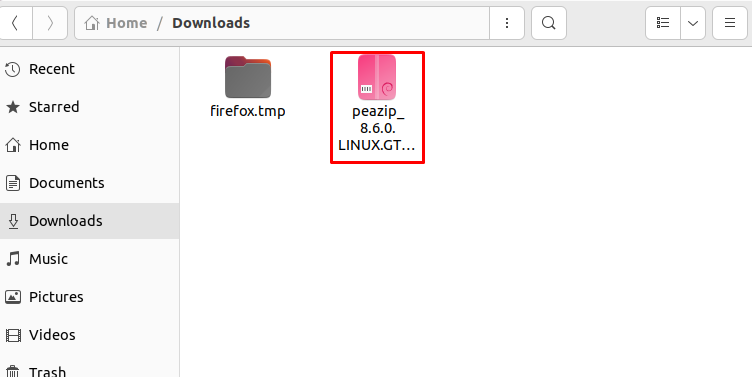 Now right-click on the mentioned file and select the "Open With Other Application" option from the opened menu: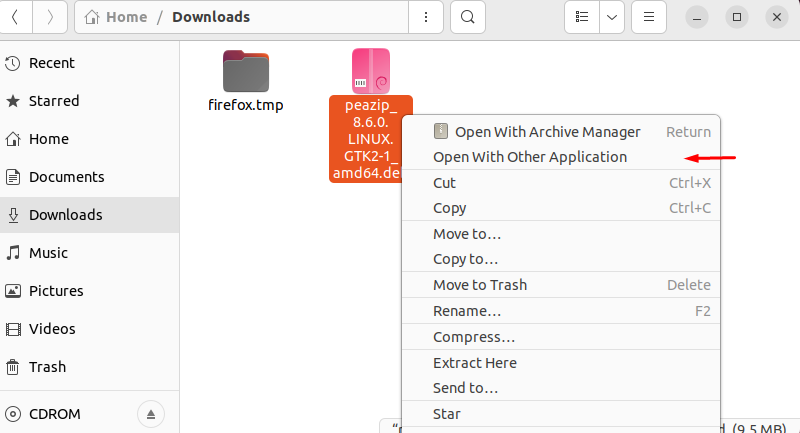 A "Select Application" wizard will now appear on your screen. In the available "Recommended Application" options of this wizard, choose "Software Install" and click on the "Select" button: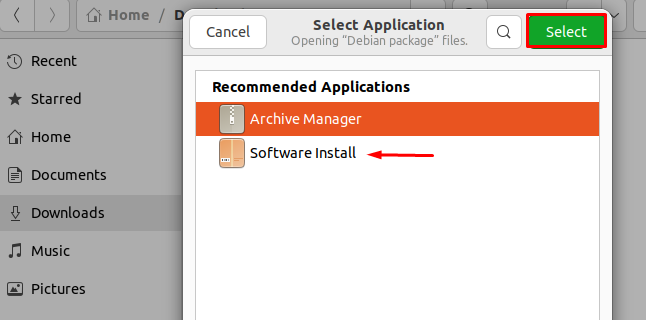 Now click on the "Install" button to start the installation of PeaZip on Ubuntu 22.04

For authentication purposes, you have to provide the system password. Click the "Authenticate" button after entering your password: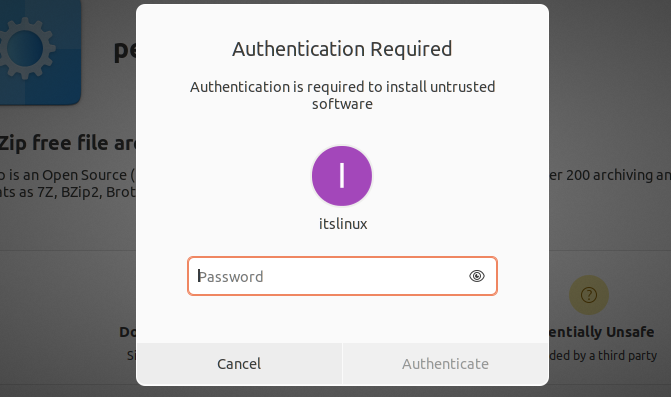 Within a few minutes PeaZip will install on your Ubuntu 22.04 system.
Step 5: Launch PeaZip on Ubuntu 22.04
To Launch PeaZip, search for it in the "Activities" menu and open it from there:

After opening up the PeaZip application, the first look of this application will be as follows: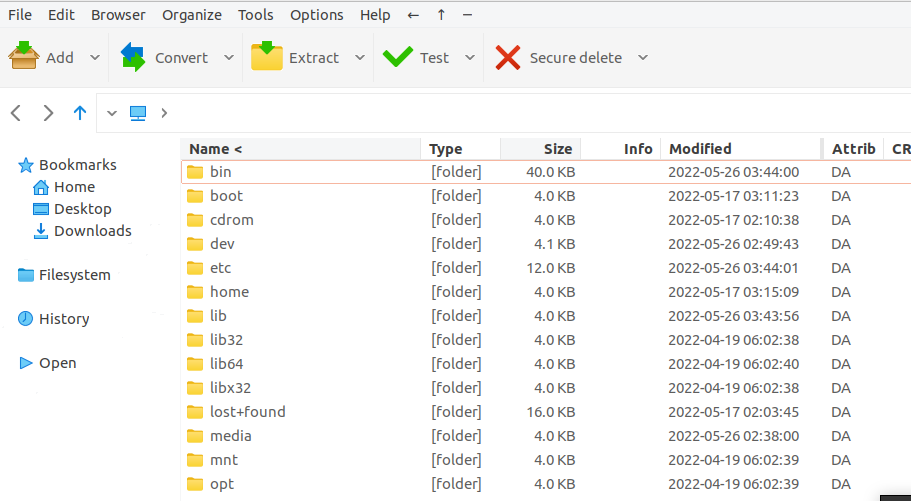 As you can see, we are done with the installation of PeaZip on Ubuntu 22.04. Now we will check out the uninstallation method for PeaZip.
Uninstallation of PeaZip on Ubuntu 22.04
To uninstall PeaZip on Ubuntu 22.04, you can use the following command:
$ sudo apt remove peazip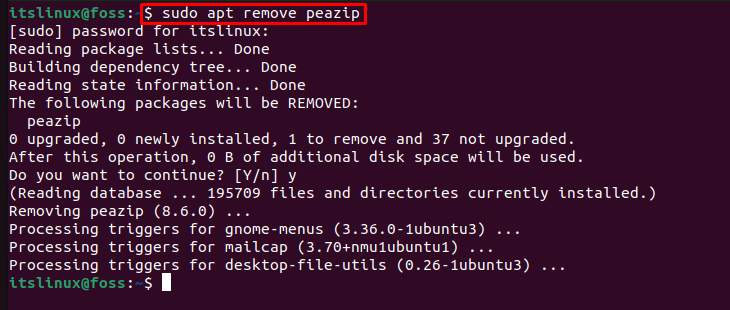 We have covered all the required steps for the installation, launching, and uninstallation of PeaZip on Ubuntu 22.04.
Conclusion
To download and install PeaZip, first, we have to download the PeaZip setup file from the official website. Then, we will install gdebi Package Manager which handles the installation from a local source. Next, we have to open the setup file from the "Downloads" folder and install PeaZip by opening it in "Software Install" application. In this article, we have covered all the required steps for the downloading and installation of PeaZip on Ubuntu 22.04