KIO GDrive is a KDE application known as KIO slave that is used to access the Google drive by enabling the KIO-aware applications like Dolphin. KIO GDirve is used to transfer files from your Google drive to your computer and also to copy files from your computer to the google drive. You can also send emails without the size limitation to any other user using the Goole drive.
Different applications have been launched by KDE for the ease of Linux users, and all are open source with a user-friendly interface, the same case is with KIO Gdrive. In this write-up, we will not only learn to install the KIO Gdrive on Ubuntu but also will discuss methods by which we can use it.
How to install KIO GDrive on Ubuntu 22.04
The package of KIO Gdrive is open-source, and mostly it comes along with the distributions of Linux, but in the latest version of Ubuntu, we will first find out whether it is available in the default repository of Ubuntu or not by using the command:
$ apt show kio-gdrive 

The details of the package displayed are showing it is available in the default repository of Ubuntu and can be installed using the apt package manager:
$ sudo apt install kaccounts-providers kio-gdrive -y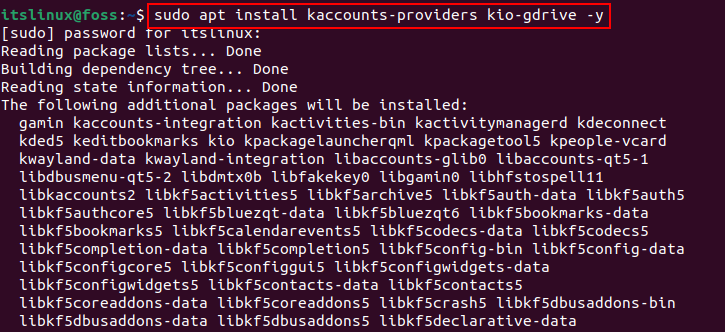 In the above command, you must be thinking that we are supposed to install the "kio-gdrive" package then why did we install a package of "kaccounts-providers"? To recognize the services of Google, we need another tool with some additional dependencies, for which we have to first install "kaccounts-providers".
How do I use KIO Drive on Ubuntu 22.04
To use the KIO we will use command mentioned below:
$ kioclient5 exec gdrive:/

Or we can access it in another way that we will go to the "System Settings" by searching in the applications search bar: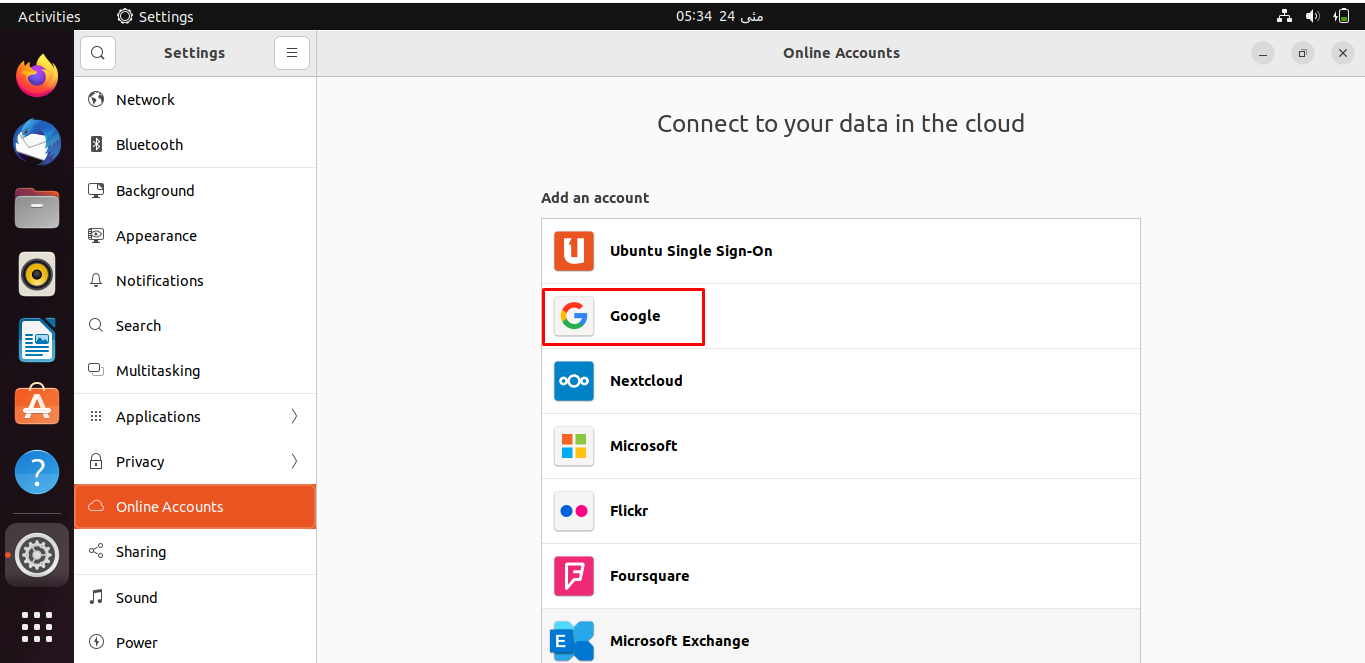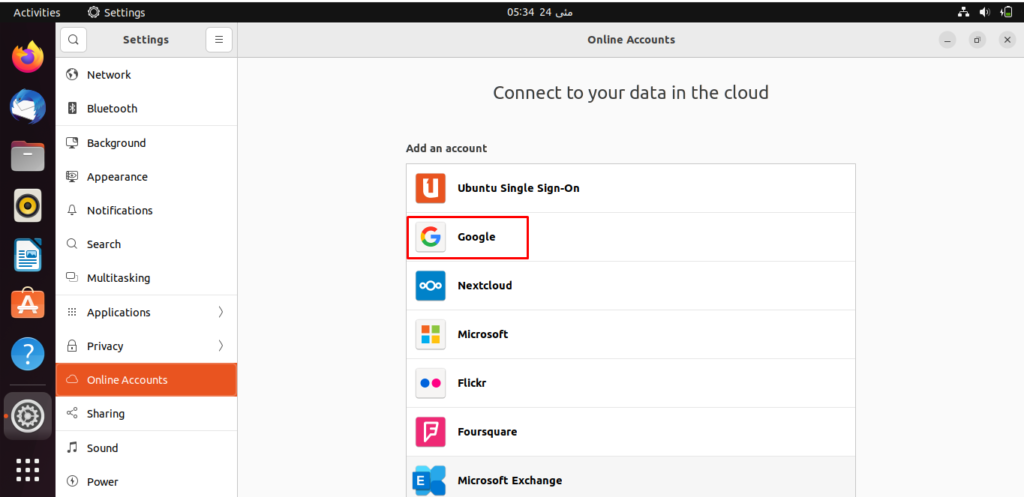 Click on the "Google" and sign in with your Gmail account: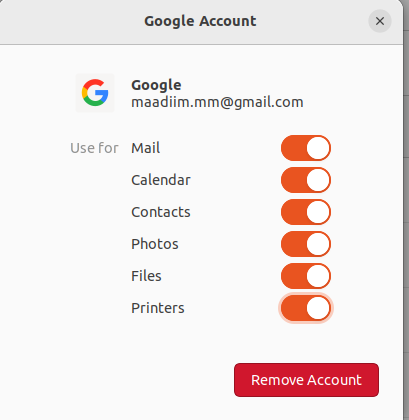 Go to the "Files" and click on your google account available on the right of the screen and you will be in the Google account: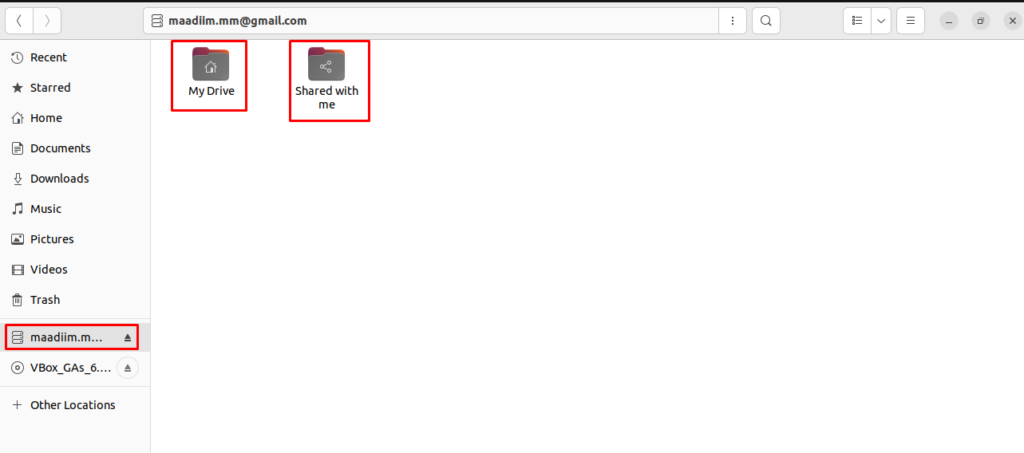 To uninstall the kio-gdrive use the command:
$ sudo apt purge kio-gdrive -y

Conclusion
Kio-Gdrive is a slave client to access google drive account launched by KDE for Linux users and we can manage the drive files easily using it. In this write-up, we accessed the Google account by installing and using KIO-Gdrive on Ubuntu 22.04.