MS Paint is an essential tool for quick drawing and editing images but it is not available in Linux operating systems. There are a bunch of alternatives available instead of MS Paint that can be utilized such as Drawing, Pencil2D, and Pinta. These applications provide the same functionalities as MS Paint gives.
This blog will list the features of these top 3 free MS Paint Alternatives in Ubuntu.
Krita
The first alternative that can be used instead of MS Paint is the Krita tool. It is an open-source and digital software tool that provides a wide range of drawing tools such as brushes, pencils, circles, rectangles, etc. Apart from that it also facilitates some extra features like image editing filters and vector diagrams.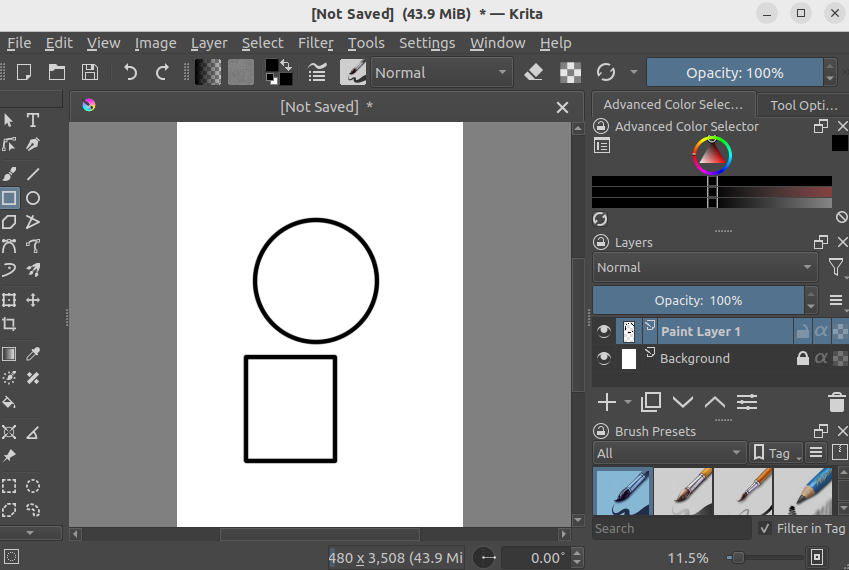 Features of Krita
Users can obtain the following features from the Krita Application.
Brush Tools: Krita has a powerful brush tool that can be customized through opacity, size, spacing, sharpness, etc according to the user's requirement.
Text Rotation: Krita also gives the feature of rotating any text at any angle from 0 to 360 degrees.
Color Management: Krita has color management support that enables the user to work with various colors for making drawings or Artwork.
Layers: The user can create different layers for different tasks to manage Artwork.
Filters Effect: Using Krita, users can apply a wide range of filters on the drawing/Artwork to manage the color tones.
How to Install Krita?
There are various methods to install Krita through Flatpak, apt, or snap packages. To install Krita through the apt package in Ubuntu, use the below-mentioned command in the terminal: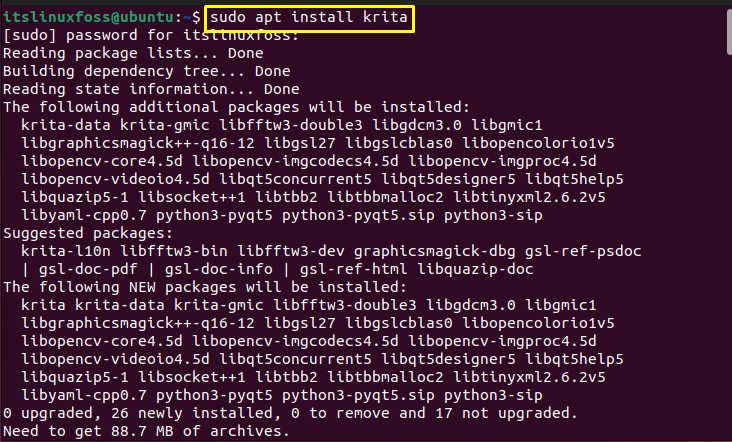 How to Remove Krita?
To remove Krita from your Ubuntu operating system, the following command is carried out: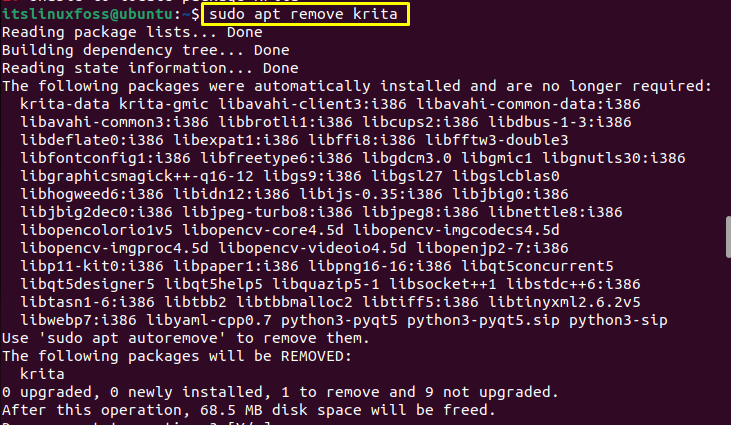 Pencil2D
The second alternative is the Pencil2D application, which is an open-source 2D animation software primarily designed for hand drawing animation. Pencil2D is accessible on Ubuntu and other operating systems like Windows. It has a friendly interface that is easy to use and perfectly designed for beginners as well as experienced people.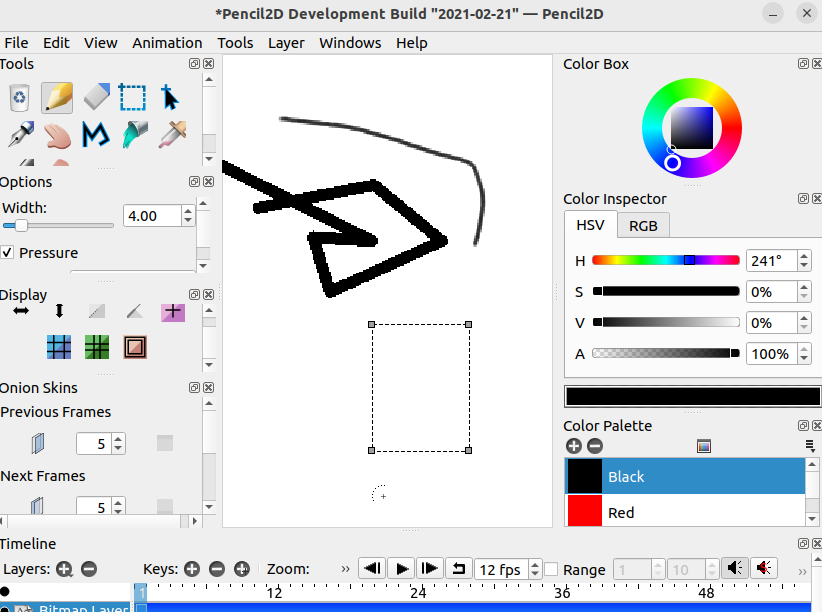 Features of Pencil2D
The main features of the Pencil2D application are described below:
Minimal Design: Pencil2D is a lightweight application and has a design that is understandable for every user
Vector Graphics: Apart from raster graphics (image representation in grid formation), Pencil2D also supports vector graphics to create various types of animation.
Drawing Tools: Pencil2D provides various drawing tools such as pencils, brushes, free shape selection, etc. 
How to Install Pencil2D?
To install Pencil2D through the apt package in Ubuntu, use the given command:
$ sudo apt install pencil2d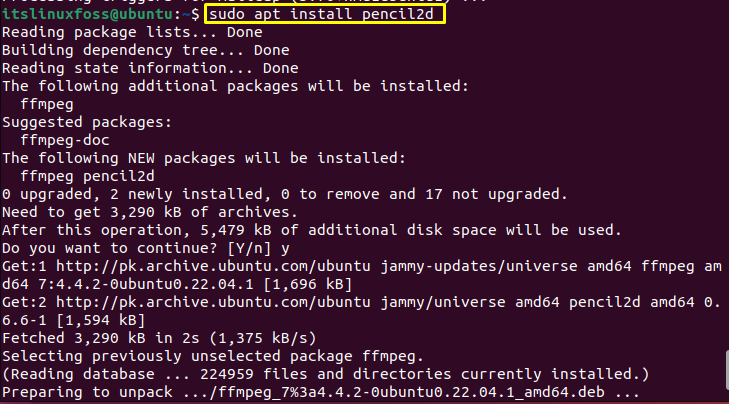 How to Remove Pencil2D?
If you want to remove Pencil2D from the operating system, use the following command:
$ sudo apt remove pencil2d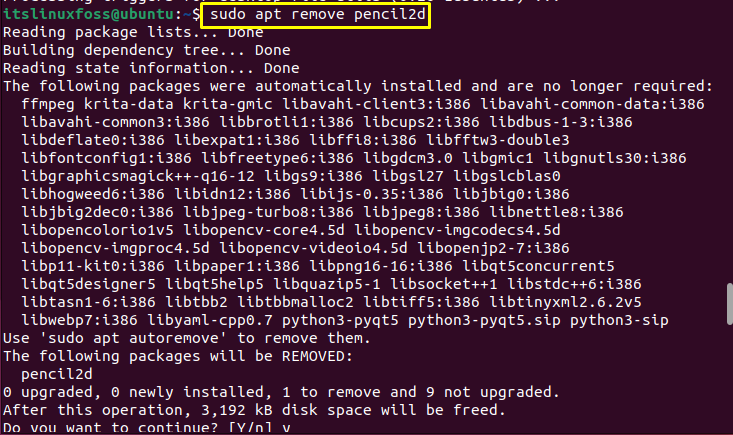 Pinta
Pinta is the best alternative to MS Paint because the interface of the Pinta is very similar to MS Paint. It can be used to edit images, make drawings, add text, and much more. It is available for Ubuntu/Linux as well as other operating systems like windows.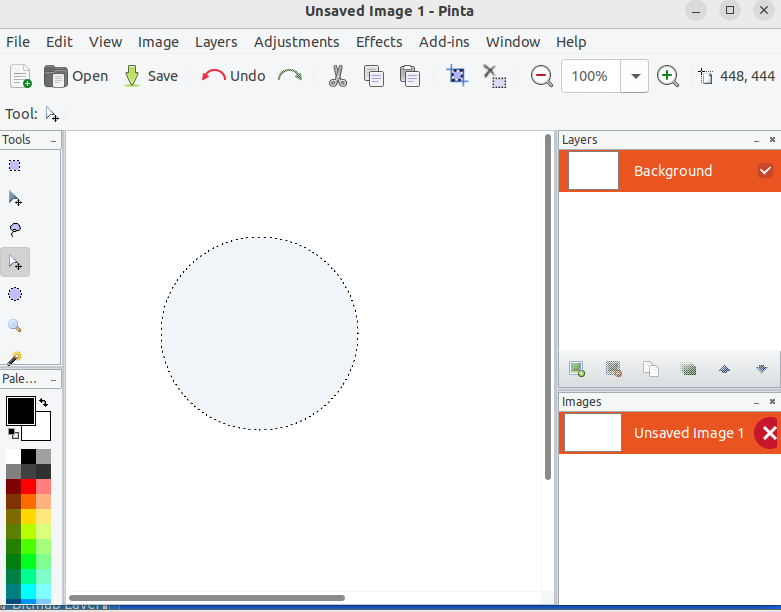 Features of Pinta
Some of the features of the Pinta application are given below.
Color Management: Pinta supports a color management facility through which users can use various colors in their drawings.
Effects: Pinta has a wide range of effects that can be used on the text to adjust the color tone of the image.
Layers: Pinta enables the user to divide the tasks into different layers for better management.
Drawing Tools: Pinta provides a variety of drawing tools like brushes, pencils, text, and shapes tools.
How to Install Pinta?
To install Pinta through the apt package, use the below-mentioned command in the terminal: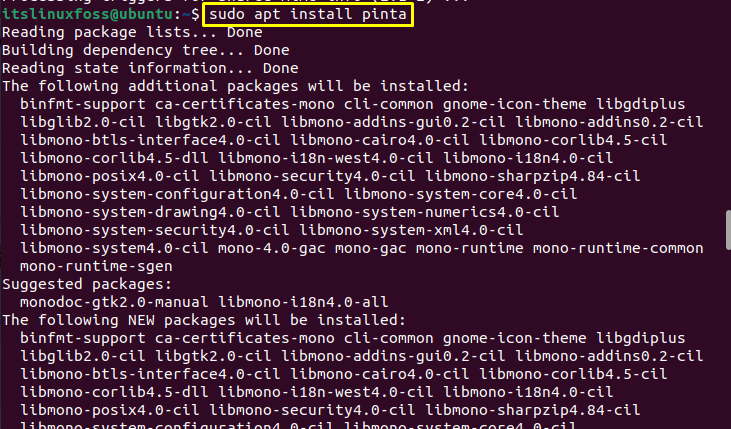 How to Remove Pinta?
The Pinta tool can be removed from the system through the given command: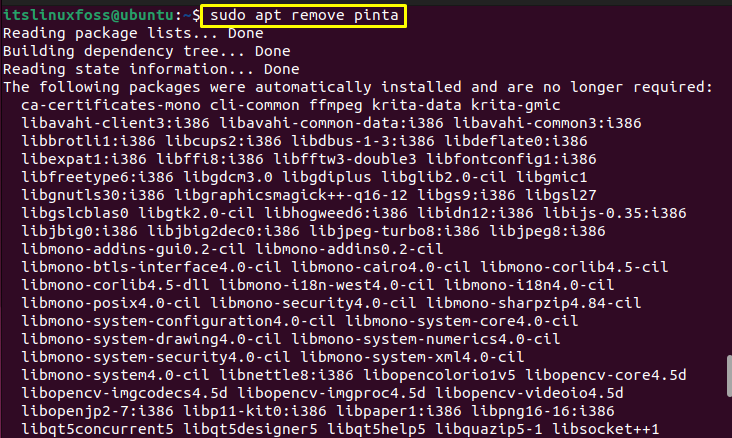 Conclusion
The top 3 free alternatives for MS Paint in Ubuntu are Krita, Pencil2D, and Pinta. The Krita, Pencil2D, and Pinta can be installed on Ubuntu using the "sudo apt install krita", "sudo apt install pencil2d", and "sudo apt install pinta" commands respectively. This write-up has illustrated the top 3 free alternatives to MS Paint.