What is MEGAsync?
MEGAsync is a platform-independent program that runs on Linux, Windows, and macOS. Like Dropbox, MEGA Cloud Drive permits its users to sync their files and folders in between their MEGA Cloud Drive and local system. All of the modifications made into files on MEGA Cloud Drive will be reflected on your local computer automatically, and vice versa.
Hang on to the reason why you're using cloud storage, you may also need backup solutions that aren't available with cloud storage. When it comes to MEGAsync which is a popular cloud storage service, its client version is also available for Linux. So, in this article, I'll show you how to install MEGAsync on Linux.
But before that, let's find out why you should use Mega as your first choice.
The first reason is that Mega provides free cloud storage of 15 GB that can be incremented  by carrying out various tasks such as inviting colleagues and friends, downloading the Android application and MEGAsync to use MEGA, etc.
Cloud storage necessitates storing your files on a server that is operated and owned by someone else, typically a corporation or organization. As a result, the organization will see what you keep on the servers. However, you should not be overwhelmed by it because you are one of the millions.MEGAsync encrypts your files on the other hand, before transferring them to the servers. It essentially means that  files are safe in the cloud and that no one can have the authority to use them without user permission.
MEGAsync also has clients for  Android, Windows, iOS, Chrome, and other platforms. As a result, regardless of the device you use, your emails are still with you. Apart from that, MEGAsync also supports selective sync which is handy if you only want to sync a few folders or files between your hard drive and cloud storage.
Now Let's check the method of installing and using the MEGAsync client on Linux.
Installing and Using MEGAsync on Ubuntu 20.04
Step 1: Open the terminal by pressing 'CTRL+ALT+T' or search it manually in the activities and update the packages list.
$ sudo apt update

$  cd /tmp/

Step 2:  Use the wget command to download the MEGAsync package for your Ubuntu 20.04 system.
$ wget https://mega.nz/linux/MEGAdync/x/Ubuntu_20.04/amd64/megasync-xUbuntu_20.04_amd64.deb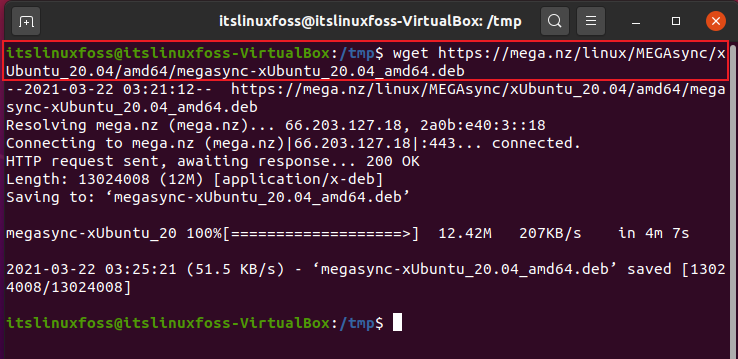 Step 3: Utilize the following command to install gdebi.
$ sudo apt-get install gdebi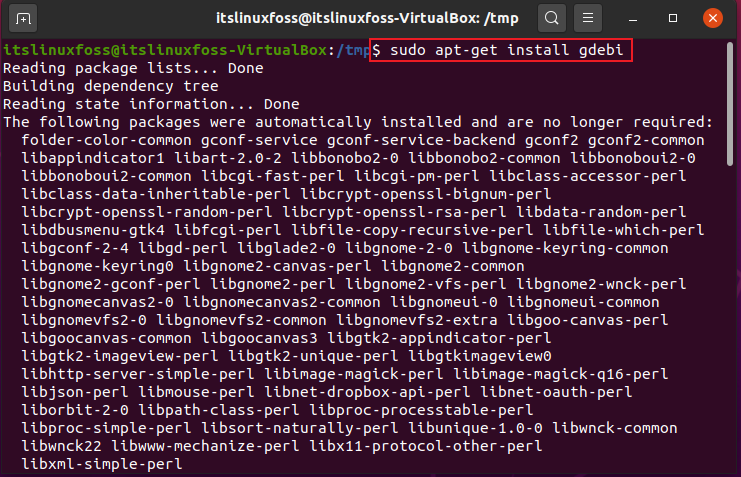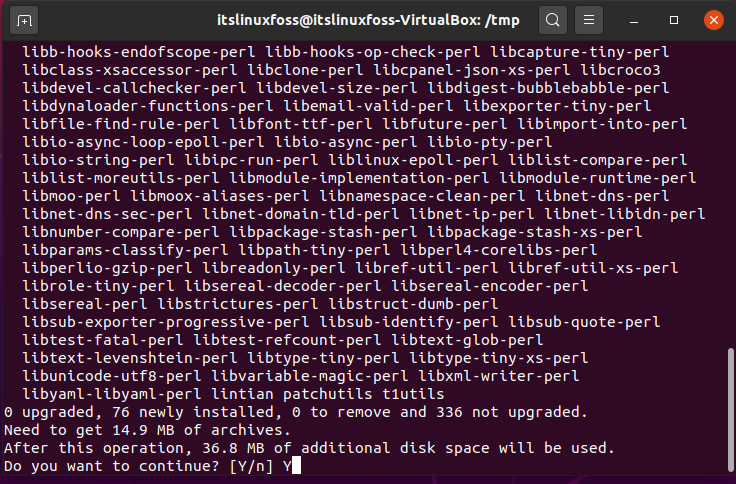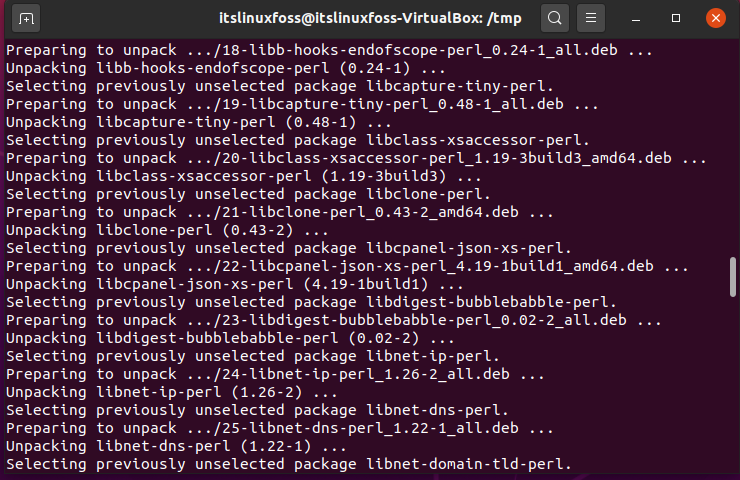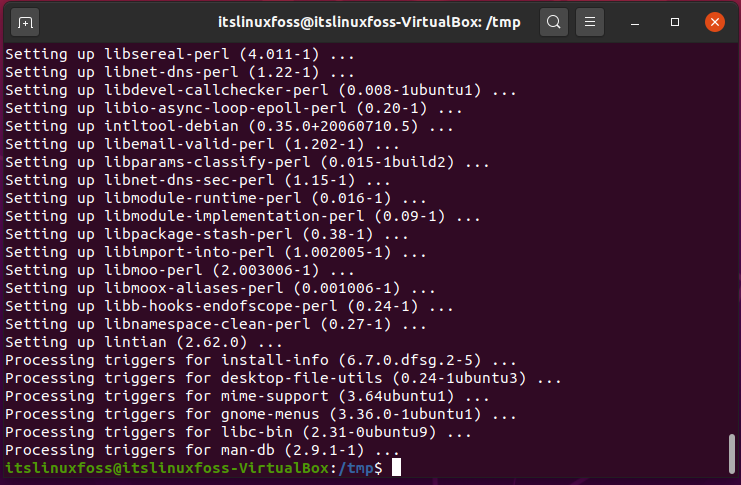 Step 4: Write-out the given command for installing the downloaded package with the supervision of gdebi.
$ sudo gdebi megasync-xUbuntu_20.04_amd64.deb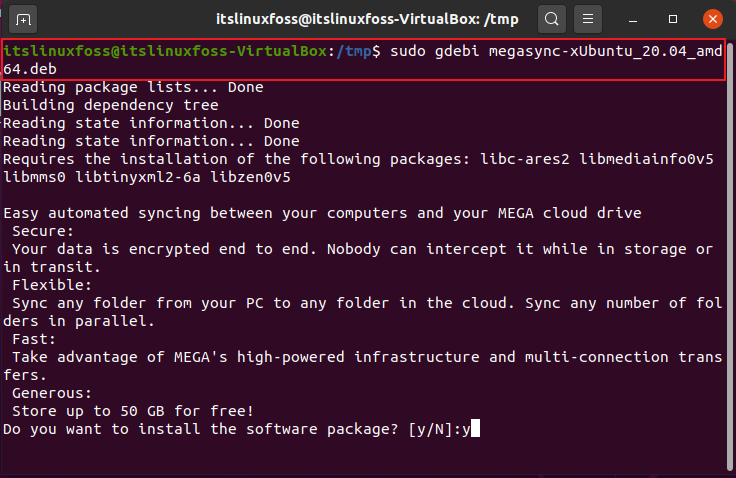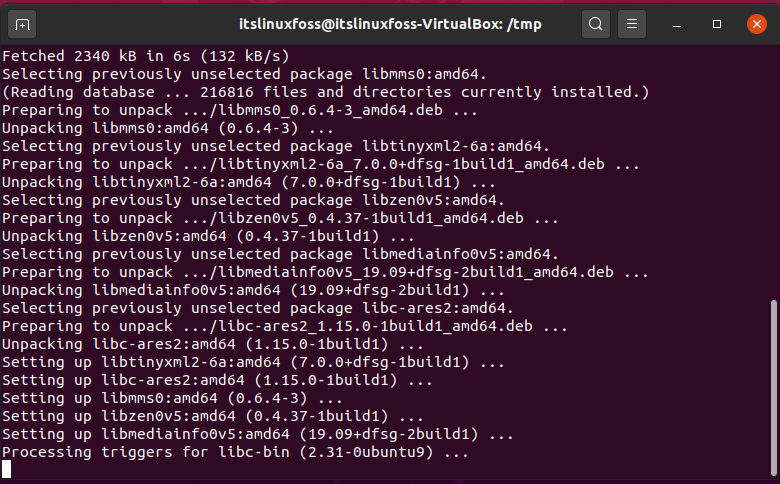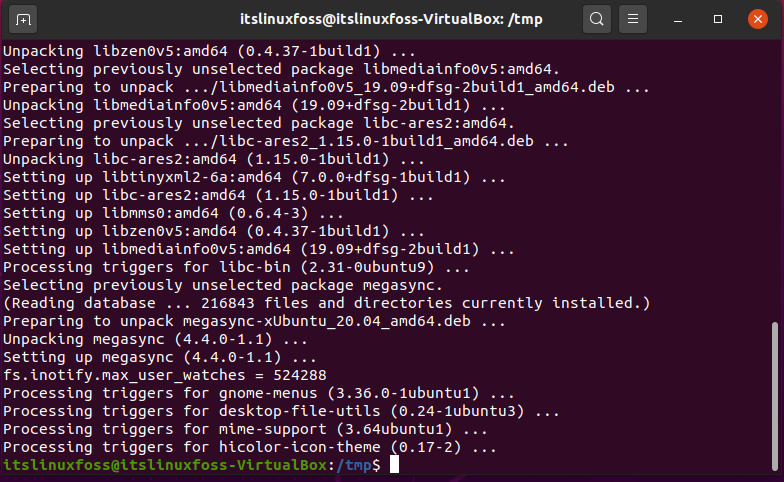 The output declares that now you have MEGAsync on your system ready to use.
Step 5: Search for the MEGAsync application in the activities.

Step 6: Create a new account or Log in to your MEGAsync account.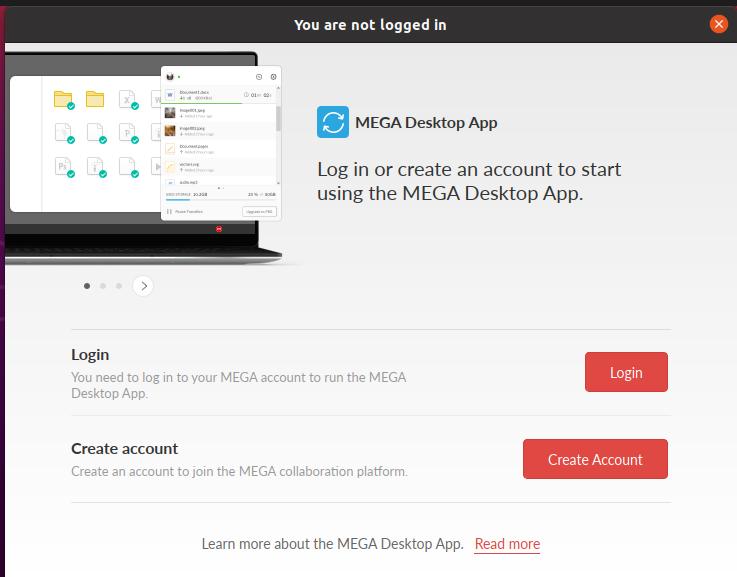 Step 7: Enter all of the required Credentials which includes email ID,  name, password, etc.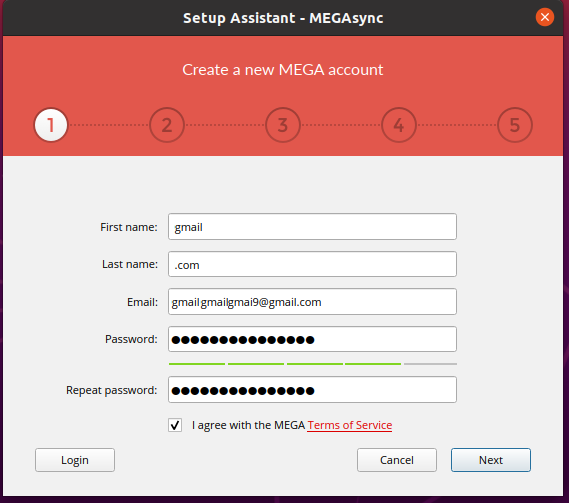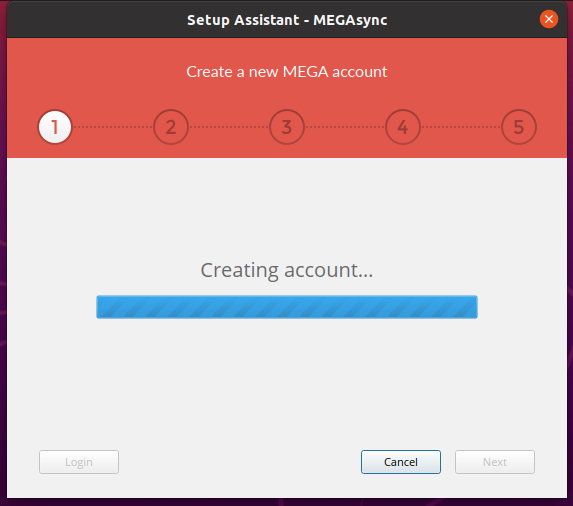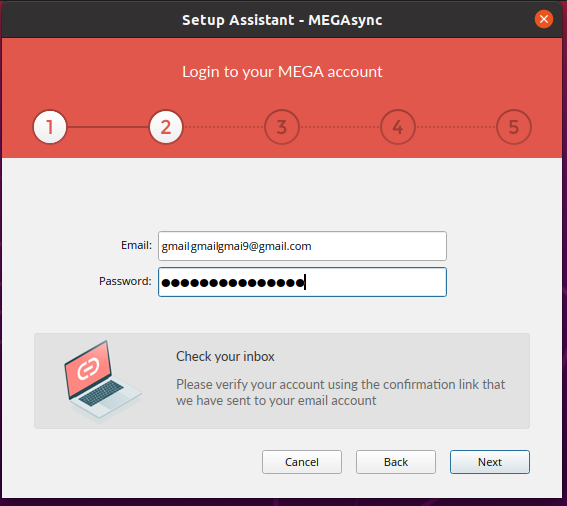 Step 8: Choose the installation type and select the local storage folder.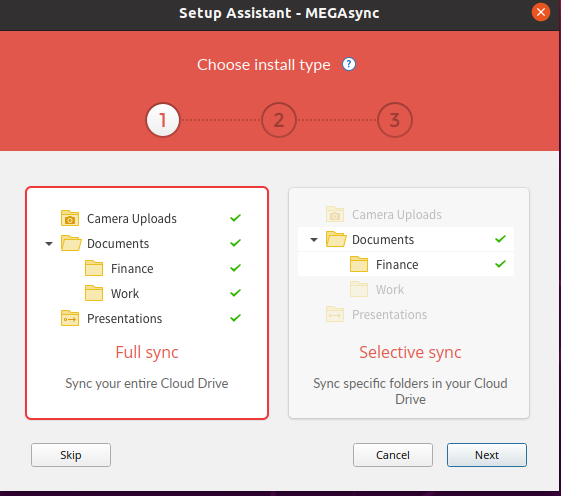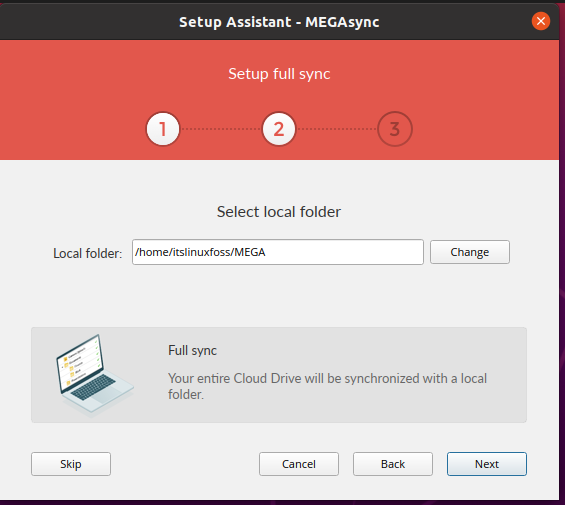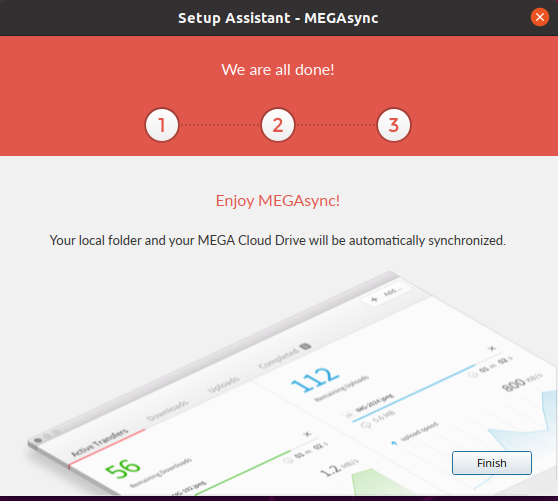 That's all about setting up MEGAsync on your system. Use this application to save your files on cloud storage. Proceeding pictures will show you a clear way of doing that.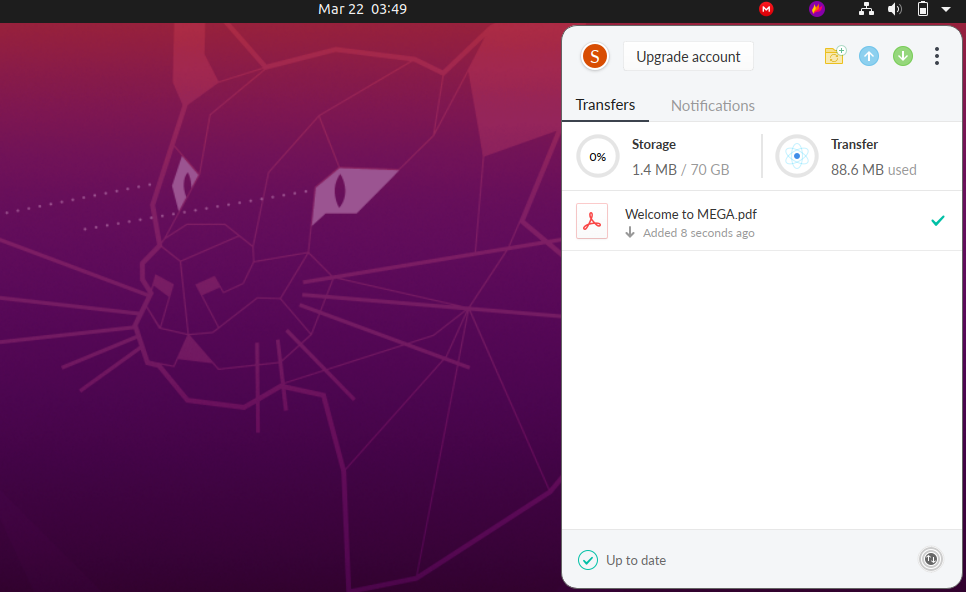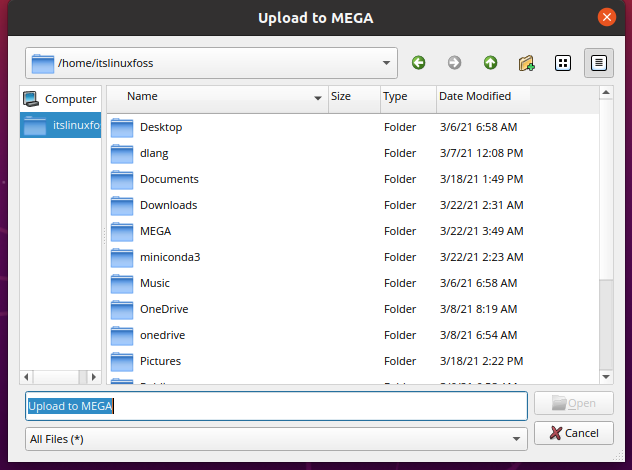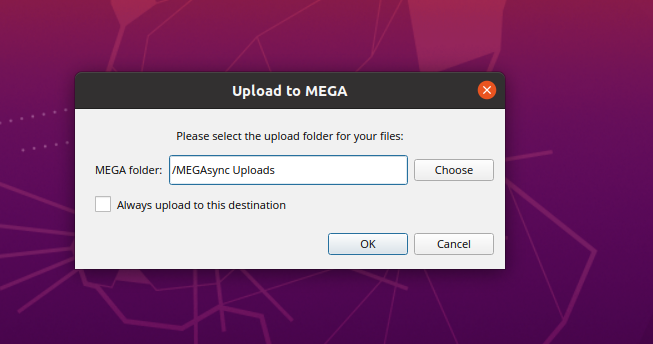 Conclusion:
We have learned about MEGAsync, its installation method, and how you can set it up on Ubuntu 20.04.