Microsoft's OneDrive is one of the most popular cloud storage service platforms in the software market and it is an obvious choice for companies and customers who frequently use Microsoft Office programs like Excel and Word. We will learn some of the benefits here.
Benefits:
OneDrive issues users with free storage space of 15GB and also the opportunity to receive secondary free storage space. Microsoft has implemented a referral program in which users receive additional storage for each friend who signs up for an account via them. Also, additional storage is available if users want to connect OneDrive to their smartphone camera, which automatically backs up their images to the cloud storage.
You can store any type of file on OneDrive, including videos, images, and documents, and access them from any system such as Windows system or mobile devices. The files are managed by their type, which makes it simple for locating what is required by you.
As a Microsoft framework, OneDrive integrates seamlessly with Microsoft Office applications like Microsoft Word, PowerPoint presentations. You will see a list of recently opened documents which includes those documents which are saved to OneDrive while opening one of these applications. If you have a document opened stored in OneDrive Office and 365 subscriptions then you can collaborate immediately with your other team members or people.
The web edition of OneDrive allows you to connect your account to popular social media platforms. This permits files to be shared with colleagues, and also the privileges can be set for each user, ranging from read-only to full editing access.
That's all about OneDrive. Now, let's start its installation guide on Ubuntu 20.04. Firstly, ensure that you are using the terminal as a 'superuser'.
Installing and Using OneDrive on Ubuntu 20.04
Step 1: Open the terminal by pressing 'CTRL+ALT+T' or search it manually in the activities and update the packages list.
$ sudo apt update

Step 2: Add the ppa repository to your system by utilizing the following command.
$ sudo add-apt-repository ppa:yann1ck/onedrive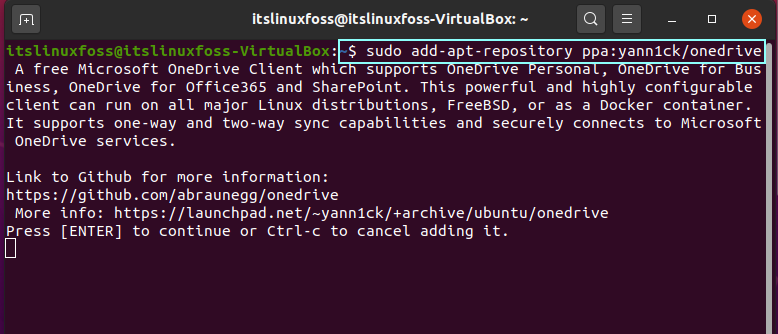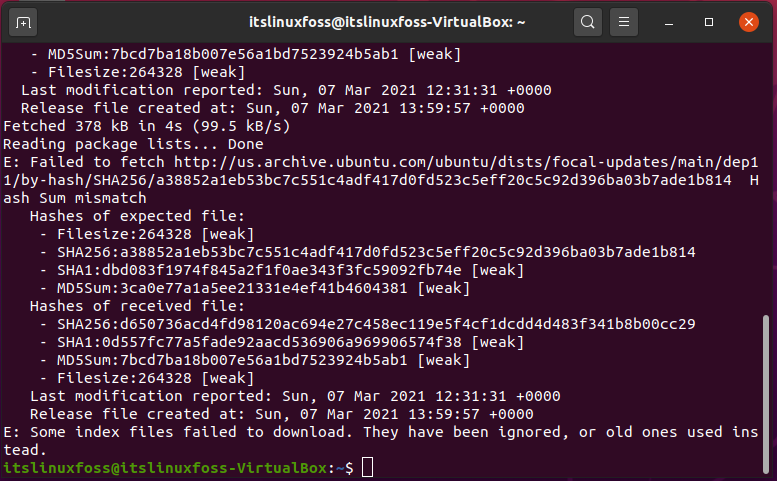 Step 3: Now, Use the 'wget' command for downloading the OneDrive package.
$ wget http://downloads.dlang.org/releases/2.x/2.093.1/dmd_2.093.1-0_amd64.deb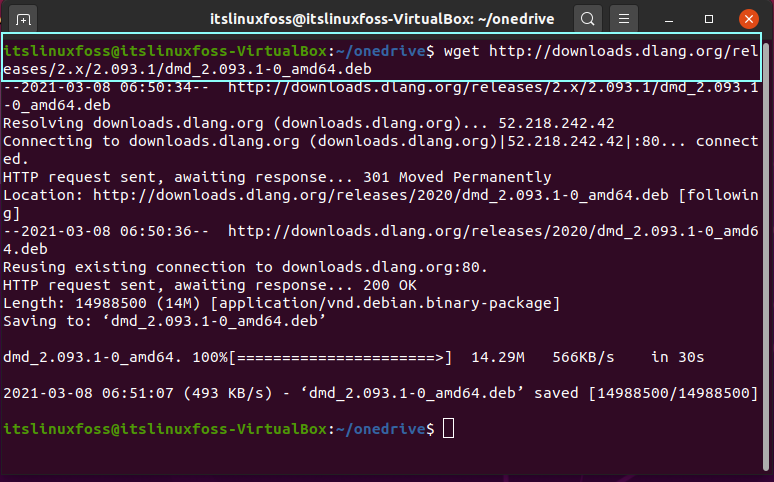 Step 4: Unpack the downloaded OneDrive package.
$ sudo dpkg -i dmd_2.093.1-0_amd64.deb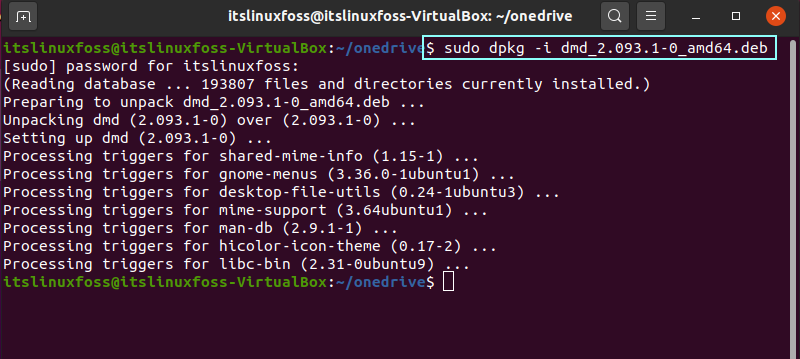 $ git clone https://github.com/abraunegg/onedrive.git

Step 5: Execute the configuration file.
$ ./configure
Step 6: Run the OneDrive application.
$ onedrive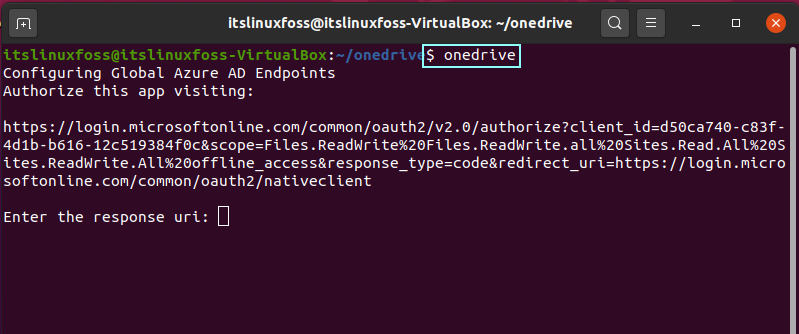 Step 7: Visit the URI given in the output and copy the URI received as a response to this action.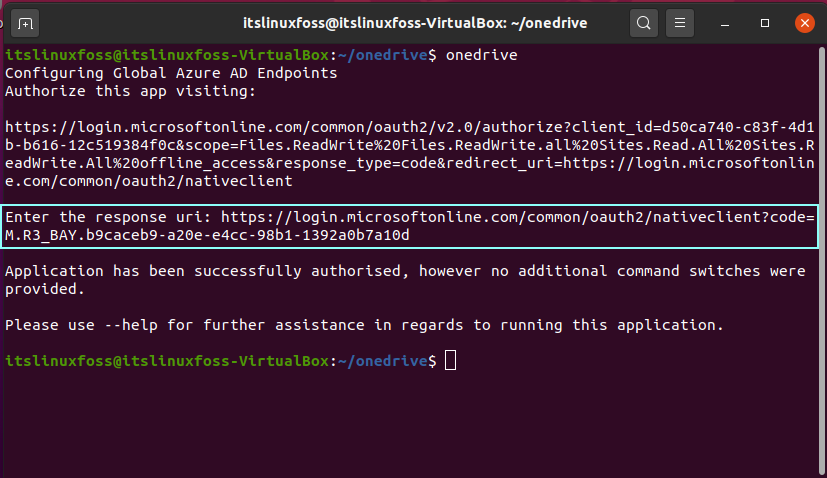 Step 8: Synchronize the OneDrive.
$ onedrive --synchronize

$ onedrive --display-config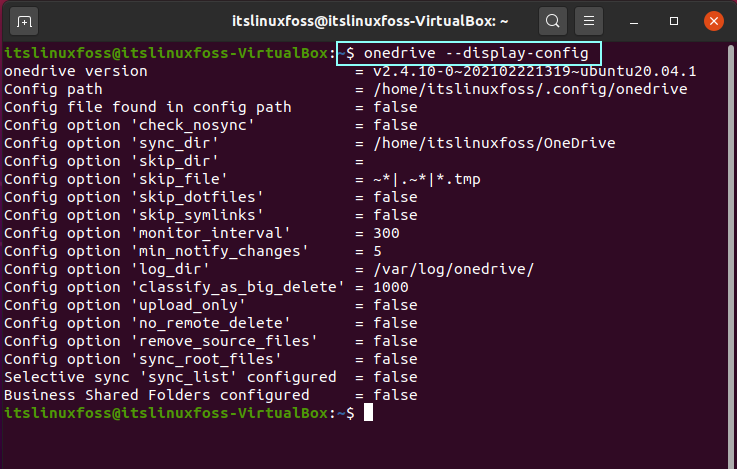 Step 9: Now we are going to install the 'Insync' application that will act as a bridge between our system and the OneDrive platform.
$ onedrive --monitor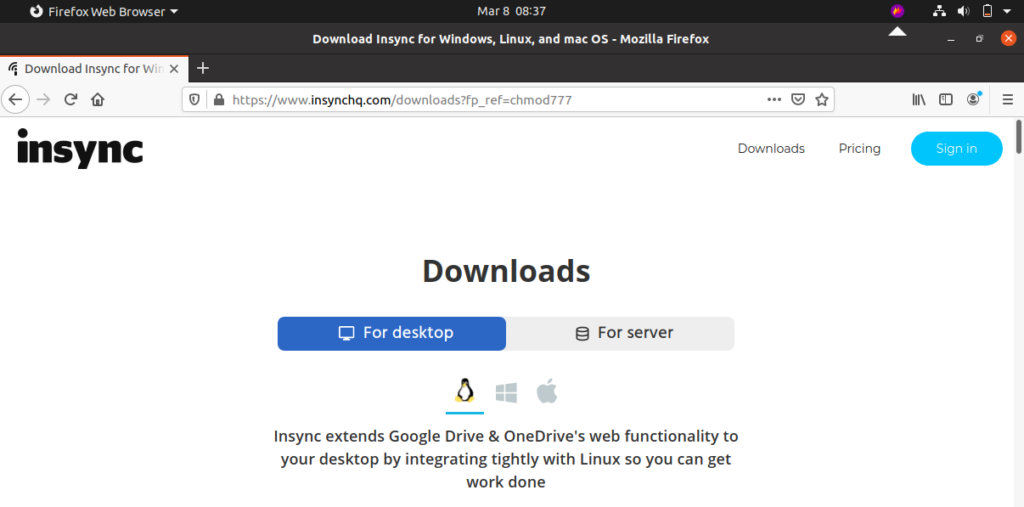 Step 10: After the installation of Insync, Search for it in the activities and open this application.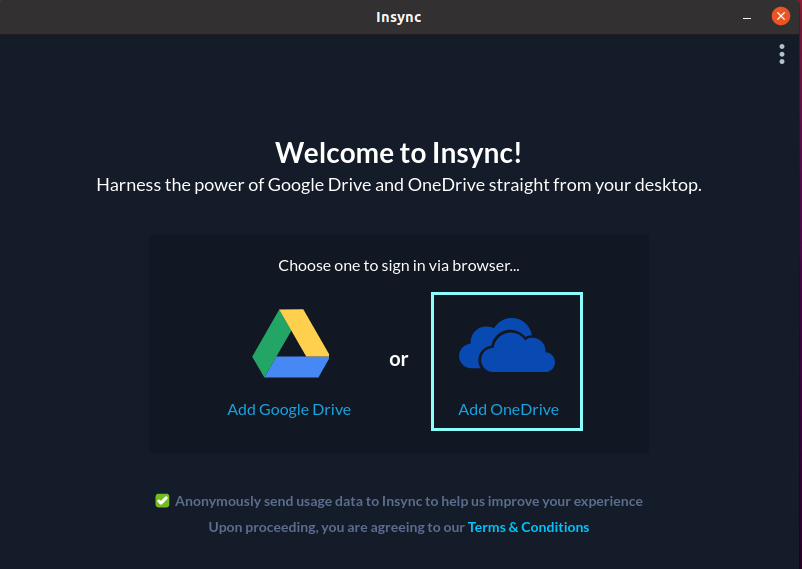 Step 11: Log-in to your account and you are all ready to use OneDrive on your system.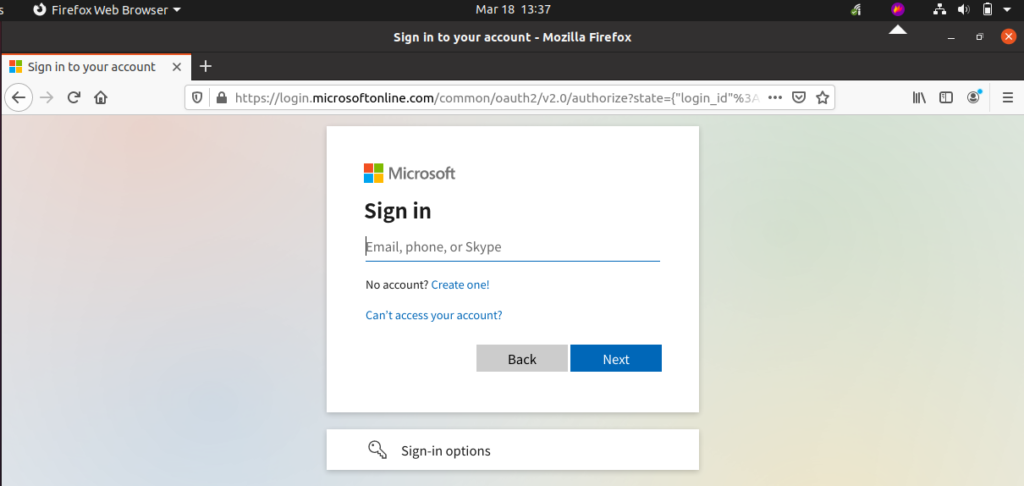 Conclusion:
This article provided you a brief introduction of OneDrive and the method for installation on Ubuntu 20.04.

The Best Linux Tutorials Website