Google Docs has similar functionalities as Microsoft Word to create and edit documents. However, Microsoft Office lacks to offer several modern features such as extension support, run time collaboration, etc. To acquire these, the user surely considers opening that word file in Google Docs. Considering it, this post guides you on how to open a word doc in Google Docs. The content that illustrates this guideline is as follows:
Let's discuss the first method.
How to Open a Word Doc in Google Docs?
This section demonstrates several steps to open a word doc in Google Docs. Here, an existing Microsoft Word file is considered, which will be opened in Google Docs. Let's start!
Step 1: Open Drive
First, open Google Drive by clicking the URL "https://drive.google.com/". After opening the window, hit the "New" button to upload the document: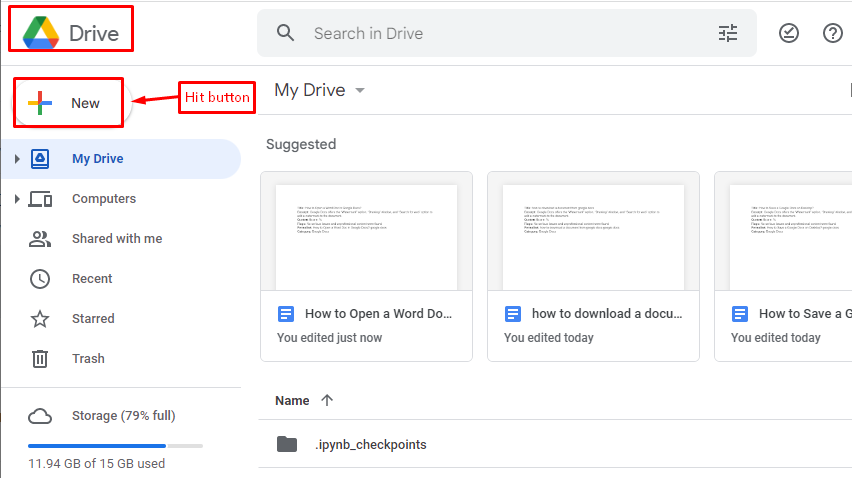 Step 2: Upload Word File
Choose the "File upload" option in the pop-up window that can be visualized below figure: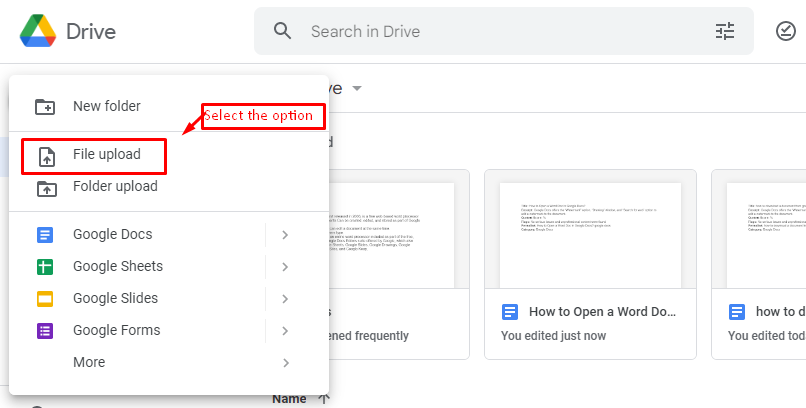 After pressing the option, it navigates to the filesystem of the local machine to select the file. Here, the file is selected: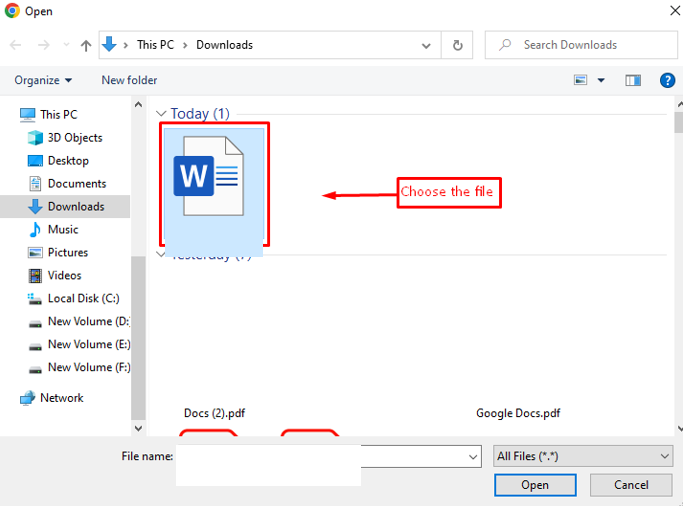 Step 3: Convert Word to Google Docs File
Now, the "Docs.docx" file has been successfully uploaded to Drive. Furthermore, hit the right button of the mouse that generates a dropdown list of multiple options. Select the "Google Docs" option by hovering over the "Open with":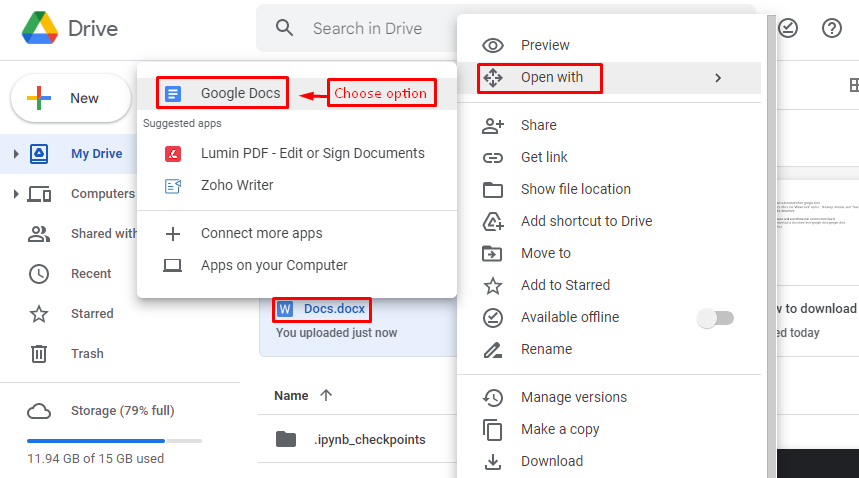 It navigates to the Google Docs that can be authenticated as displayed here: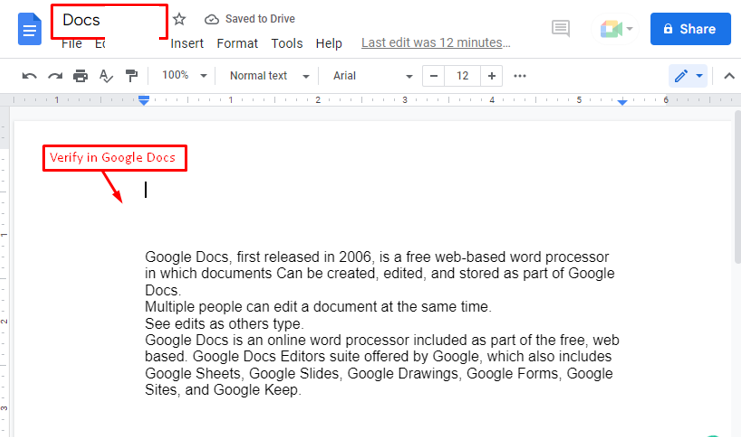 That's it! You are now able to open a word doc in Google Docs.
Bonus Tip: How to Open a Word Doc in Google Docs Mobile App?
To open a word document in a mobile application, an existing document is carried out that is already uploaded to the Drive folder. Click on the three dots as shown below: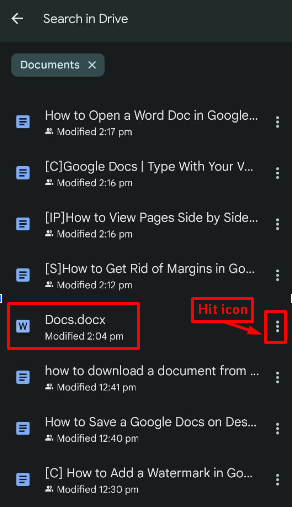 After hitting three dots, a pop-up window is opened with various options. Choose the "Open with" option as seen below figure: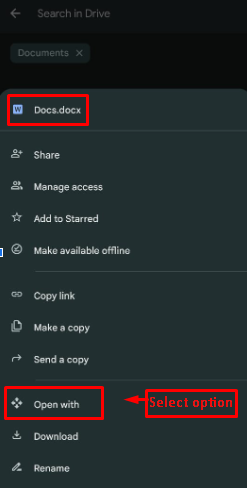 It pops up a new small window and opens with the "Docs" application: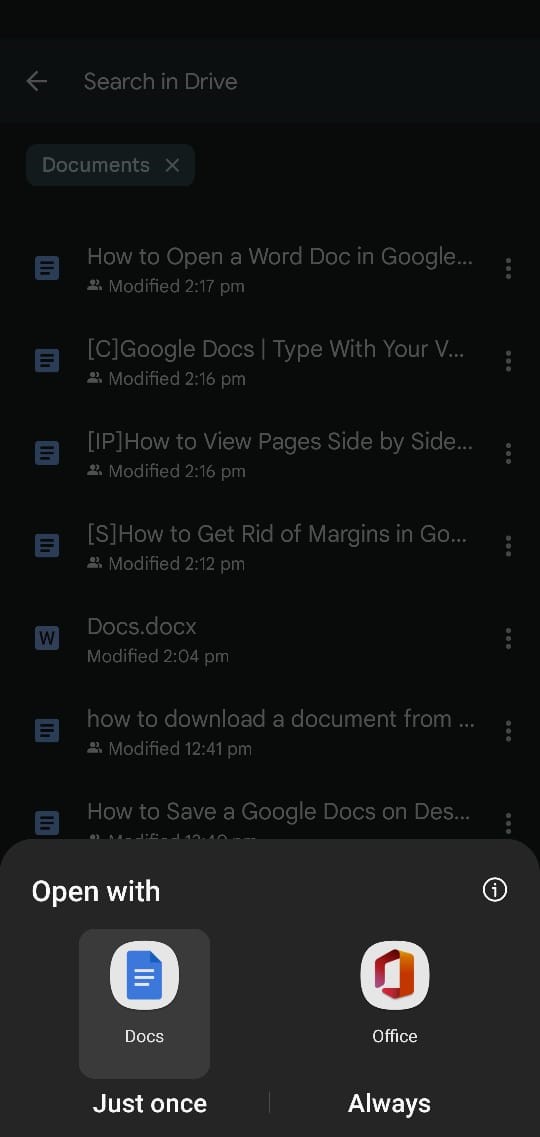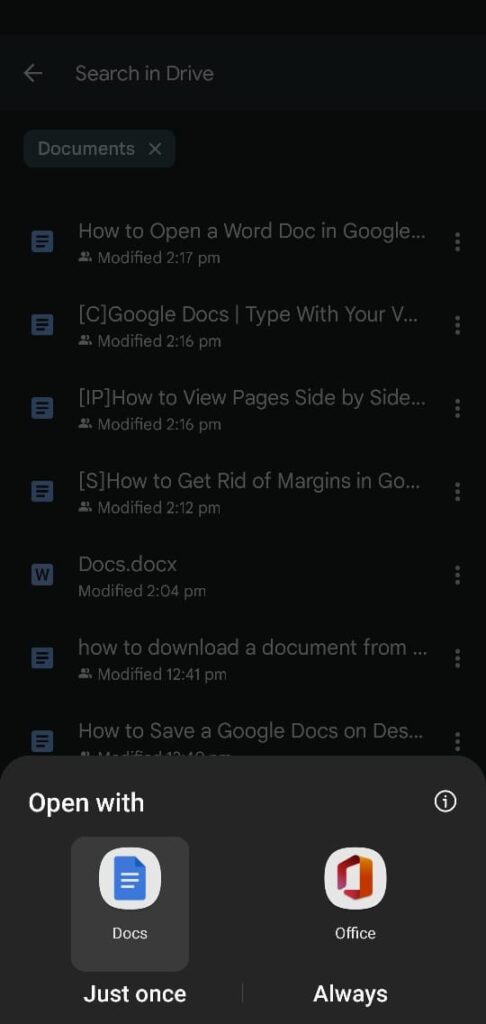 Finally, you can verify that the Word document has been successfully opened in Google Docs: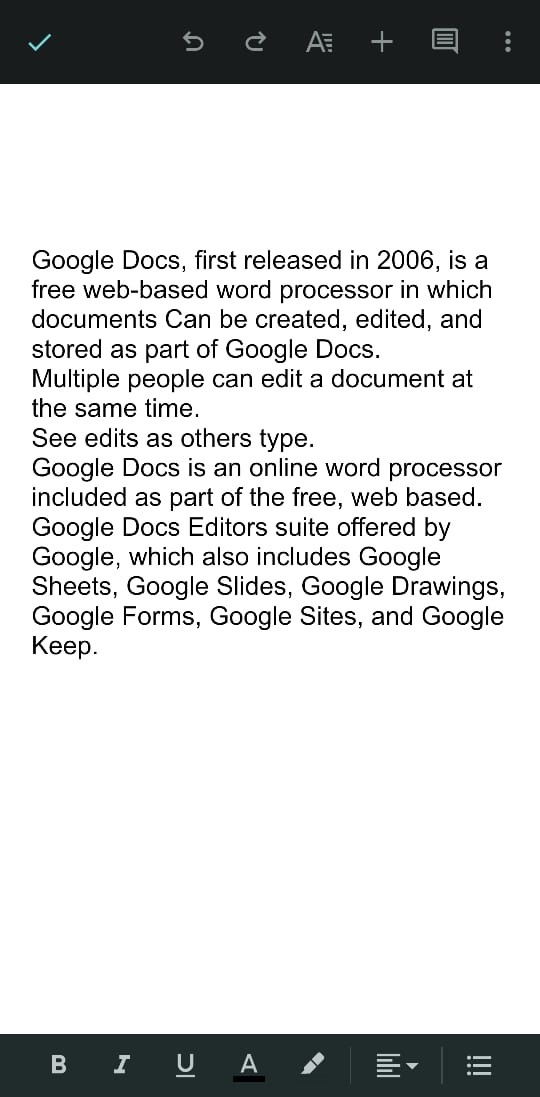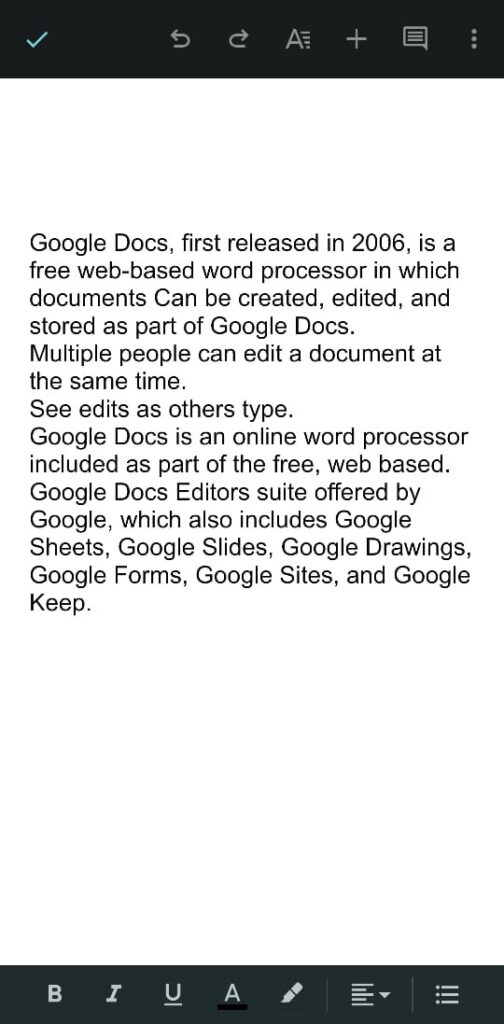 It is all about this guide.
Conclusion
In Google Docs, a word document can be opened by pressing the "Open with" option after uploading a file in Drive. The formatting of the document remains the same as in the word format. However, the user can write inside it with the extensive features of Google Docs. This post has demonstrated a procedural method to open a Word Doc in Google Docs. In addition, a method is explained for opening a document in Google Docs mobile app.