Microsoft Teams
Microsoft Teams is a market leader in collaboration and communication tool that has a lot of extensibility. It has both paid and free plans for its users and can hold up to 250 users at a time. Microsoft Teams has 75 million active users and this number is increasing daily by 70%. It is based on cloud team collaboration. For instance, you have two groups: one for professional life and the other for coordination for some youth programs. You can share documents, video calls, voice calls, and use a lot of other applications in Microsoft Teams including Embed websites, quizzes, and creating and sharing Wiki pages and is designated as a part of office 365.  This Teams application is more engaging and useful than other video calling or group chat applications in the same race. Now, let's see some of its tremendous features.
Features of Microsoft Teams
Improved productivity and collaboration
Microsoft 365 suite integration
Fewer emails
File and Sharing screen are bliss including Audience members and computer control, freezing pane.
High-quality video conferencing
Persistent Chat Box space and channels, meeting notes, replying/commenting on the messages
Organizes and connects all other applications to itself such as Planner, To-do list, Calendar, etc.
Audio conversation, Recordings
Enterprise security
Video meetings with up to 250 members
Business phones
Free plan for users allocates 1 GB whereas paid plan stores 2 TB
In the free plan 300 team members can be added and the number of members is unlimited in the case of the paid plan
Excellent search functionality
That's all about Microsoft Teams. Now, let's start its installation guide on Ubuntu 20.04. Firstly, ensure that you are using the terminal as a 'superuser'.
Installing Microsoft Teams on Ubuntu 20.04
Step 1: Open the terminal by pressing 'CTRL+ALT+T' or search it manually in the activities and update the packages list.
$ sudo apt-get update

Step 2: Now, we are going to Use the curl command for importing the GPG key of the Microsoft repository.
$ sudo curl https://packages.microsoft.com/keys/microsoft.asc | sudo apt-key add -

Step 3: Now add the repository to your Ubuntu system.
$ sudo sh -c 'echo "deb [arch=amd64] https://packages.microsoft.com/repos/ms-teams stable main" > /etc/apt/sources.list.d/teams.list'

Step 4: Again, Update the list of packages.
$ sudo apt update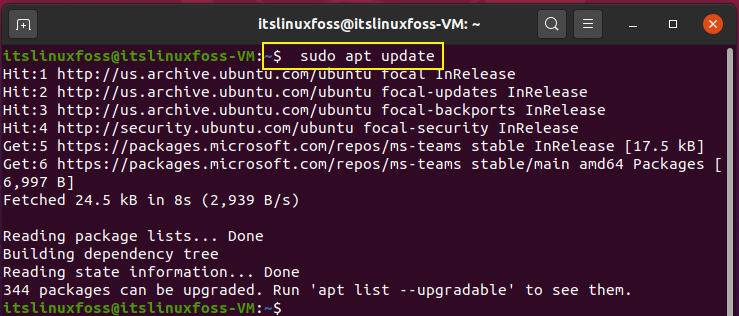 Step 5: Write-out the command is given below for installing Microsoft Teams.
$  sudo apt install teams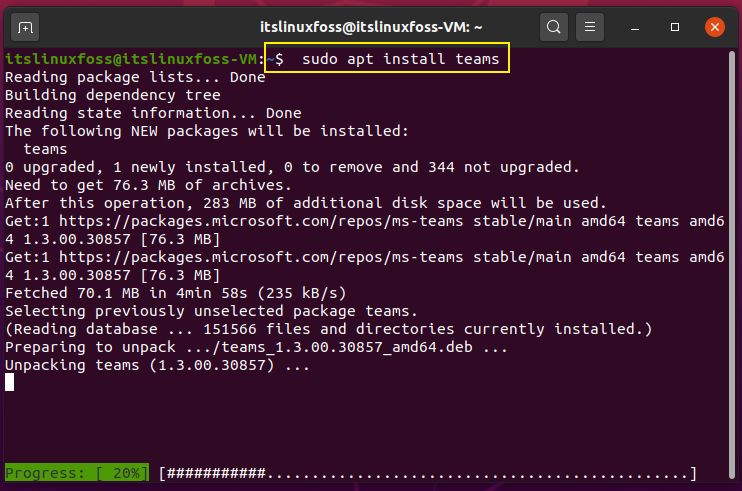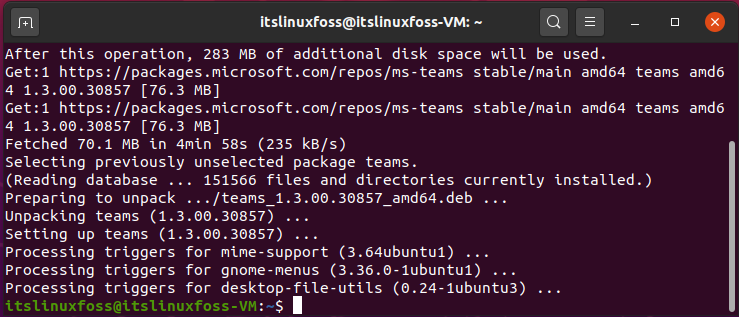 The error-free output reveals that Microsoft Teams exists on your Ubuntu 20.04. Search it in the Activities bar for the confirmation and open the application.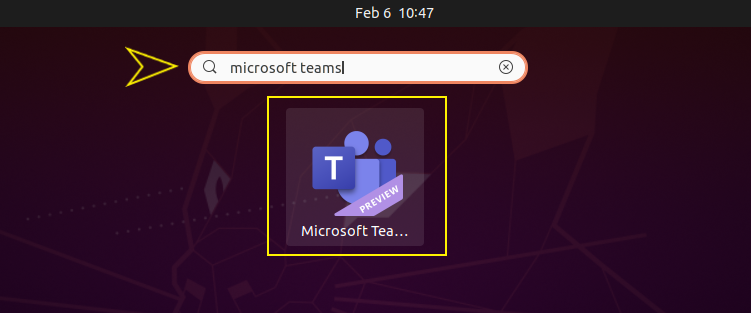 Wait till all the components are loaded successfully.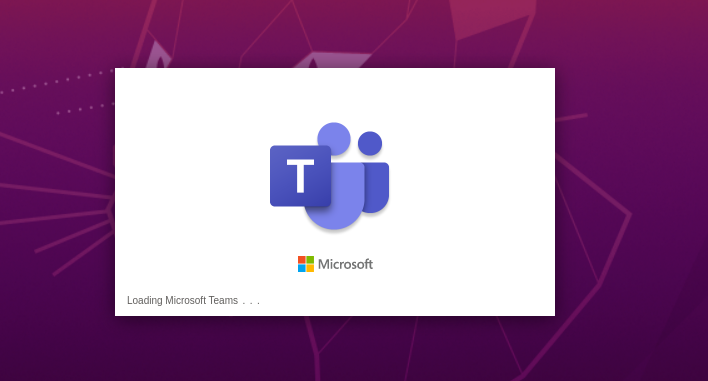 Next, sign-in by using your account address and enjoy working on Microsoft Teams.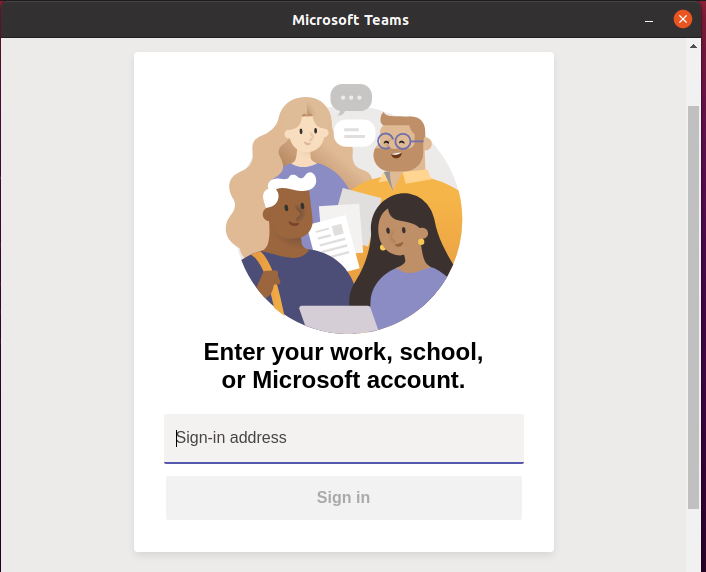 Uninstall Microsoft Teams
Write-out the given command for uninstalling Microsoft Teams.
$ sudo dpkg -r teams

Conclusion:
Working while collaborating with team members always seems to be an essential aspect in any organization and Microsoft Teams do this thing faultlessly. This article started with a brief introduction of Microsoft Teams and its features. The procedure of its installation on Ubuntu 20.04 is also given.